Watch eerie drone footage of destroyed building in Stalingrad
The video comes ahead of Victory Day in Russia when the nation celebrates the end of the Second World War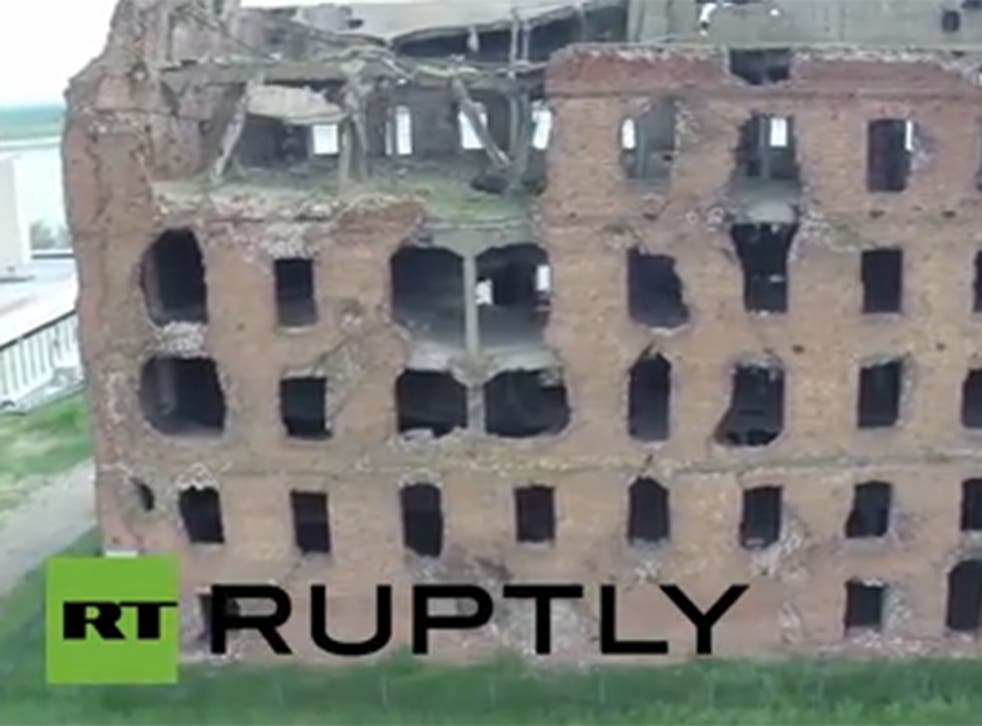 A drone has captured eerie footage from Stalingrad in Russia.
In the short 1.44 min video, the drone flies over the ruins of the Grudinina mill which was destroyed during the pivotal Battle of Stalingrad in the Second World War.
The drone footage shows the blown out windows and the half-collapsed roof of the building, giving the abandoned mill a skeletal look.
But the video gets creepier as the drone flies over the surrounding area. At one point it zooms around a sculpture of a group of children playing Ring a Ring o' Roses around a crocodile.
There is also an aerial shot of the mill, showing the hollowed out structure and empty rooms from above.
Stalingrad, which is now known as Volgograd, was decimated during the Second World War but the Grudinina mill managed to remain standing. It was functioning as mill until 1942 when war came to the city in Southern Russia.
After a year of fighting, the Soviet forces successfully defended the city from the Nazis.
Russia will be marking the end of the Second World War, Victory Day, on 9 May.
Preparations have already begun for the 70th anniversary of the end of the war. The Russian Caspian Flotilla was spotted practicing the re-enactment of the Battle of Stalingrad earlier this week.
Meanwhile the Russian army was busy rehearsing for military parades in Moscow with their new Armata T-14 tanks.
Register for free to continue reading
Registration is a free and easy way to support our truly independent journalism
By registering, you will also enjoy limited access to Premium articles, exclusive newsletters, commenting, and virtual events with our leading journalists
Already have an account? sign in
Register for free to continue reading
Registration is a free and easy way to support our truly independent journalism
By registering, you will also enjoy limited access to Premium articles, exclusive newsletters, commenting, and virtual events with our leading journalists
Already have an account? sign in
Join our new commenting forum
Join thought-provoking conversations, follow other Independent readers and see their replies