When Mafia bosses dine, it can only mean trouble... A decapitated Cosa Nostra is reorganising itself – over banquets
The Sicilian clans are trying to regroup and strengthen the organisation – and enjoy themselves at the same time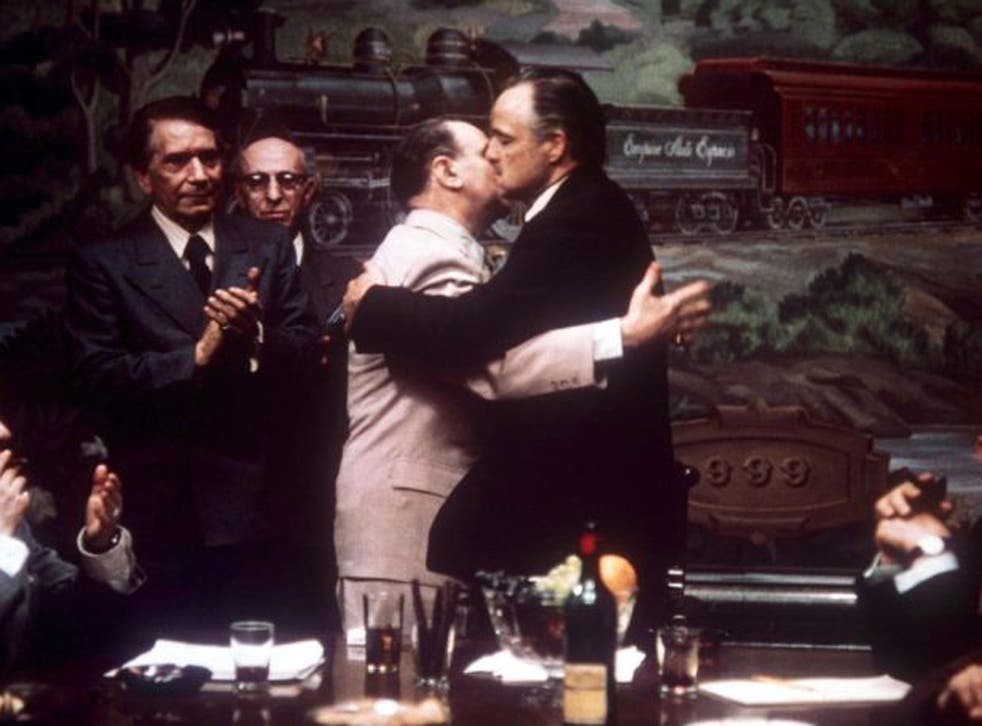 First the brash young men arrive in polo shirts and sunglasses, kissing and embracing each other. Then the banquet begins with oysters and Dom Perignon and ends, usually, with an arrest, a disappearance or a murder.
It sounds like a scene from Goodfellas or The Sopranos. But two years of video surveillance by Sicilian law enforcement agencies shows how the sons of jailed Cosa Nostra leaders are trying to reform "la Cupola" – the regular gathering of Mafia families from across Sicily to discuss business plans. It is not clear to what extent the weakened crime syndicate is benefiting, or whether the Mafia's young guns are just playing at being gangsters.
With Cosa Nostra weakened by a succession of arrests, the growth of rival crime syndicates and the lack of a boss of bosses of the stature of Bernardo Provenzano or Toto Riina, the clans are trying to regroup and strengthen the organisation – and enjoy themselves at the same time.
"It's no longer about small extortion rackets. The new Godfathers of Palermo, young and ambitious, need to see each other in order to reorganise Cosa Nostra, and for some time they've been organising meetings in the best restaurants in Palermo," said Salvo Palazzolo, in a report for La Repubblica. Carabinieri have filmed about 20 such gatherings in the past two years.
"Food is considered a measure of their power and prestige. Around the table there are declarations of war, pacts are made, alliances agreed upon and murders are decided," added the journalist Attilio Bolzoni.
Victims might even be among those feasting on the lobster. In 2011, at Palermo's swanky Villa Pensabene restaurant, the veteran mobster Giuseppe Calascibetta rolled up, arm in arm with young Cosa Nostra figures, for a Cupola feast. In September that year he was shot dead.
The Cupola was first mentioned during the judicial probe into the first Mafia war, the bloody conflict between Palermo families that saw 63 murders between 1961 and 1963.
But the Cupola or commission was not officially recognised by the courts until the maxi-trial in 1986-7 of Sicilian Mafia members. This then allowed the anti-Mafia prosecutor Giovanni Falcone to portray Cosa Nostra as a hierarchical organisation governed by the Cupola. As a result he was able to prosecute senior bosses for crimes committed by their underlings.
Many of the older figures in Cosa Nostra have since been jailed. After the bloody 1980s and 1990s, which culminated with bomb attacks and the murder of anti-Mafia magistrates, including Falcone, the crime syndicate also suffered a huge backlash.
Toto Riina, the violent head of the Mafia who orchestrated the brief war on the state, was captured in 1993. His successor as the boss of bosses, Bernardo Provenzano, sought to lower the crime syndicate's profile by concentrating on infiltrating state institutions and on creaming off money from public construction contracts.
Following Provenzano's capture in 2006 and the arrest of his successor Salvatore lo Piccolo a year later, the nearest Cosa Nostra currently has to a "boss of bosses" is Matteo Messina Denaro. But the net appears to be closing in on him, too.
Another expert on organised crime in Italy, Corrado de Rosa said: "I don't think the bosses who are sitting at the tables in Palermo in the past few months are just playing. Certainly they're not as powerful as they once were, and they like to show off, but especially now that Matteo Messina Denaro is being hunted by the state and his capture is getting closer, it is not surprising that they are seeking to reorganise themselves."
He added that with the uncertain political climate in Italy, it is to be expected that the clans of Cosa Nostra will seek to work together more closely.
The Mafia is thought to have made countless millions by selling votes to crooked politicians in Sicily.
The continued threat posed by Cosa Nostra was underlined in December when the Palermo magistrate Nino di Matteo had his protection stepped up after death threats from the imprisoned former "boss of bosses", Riina. One source suggested that explosives had been organised for an assassination attempt.
Join our new commenting forum
Join thought-provoking conversations, follow other Independent readers and see their replies