Winter Olympics 2014: Twin toilets at Sochi Games venue sparks Twitter storm
Photo showing a twin toilet in the Sochi Biathlon Centre has been met with jokes and disbelief across Twitter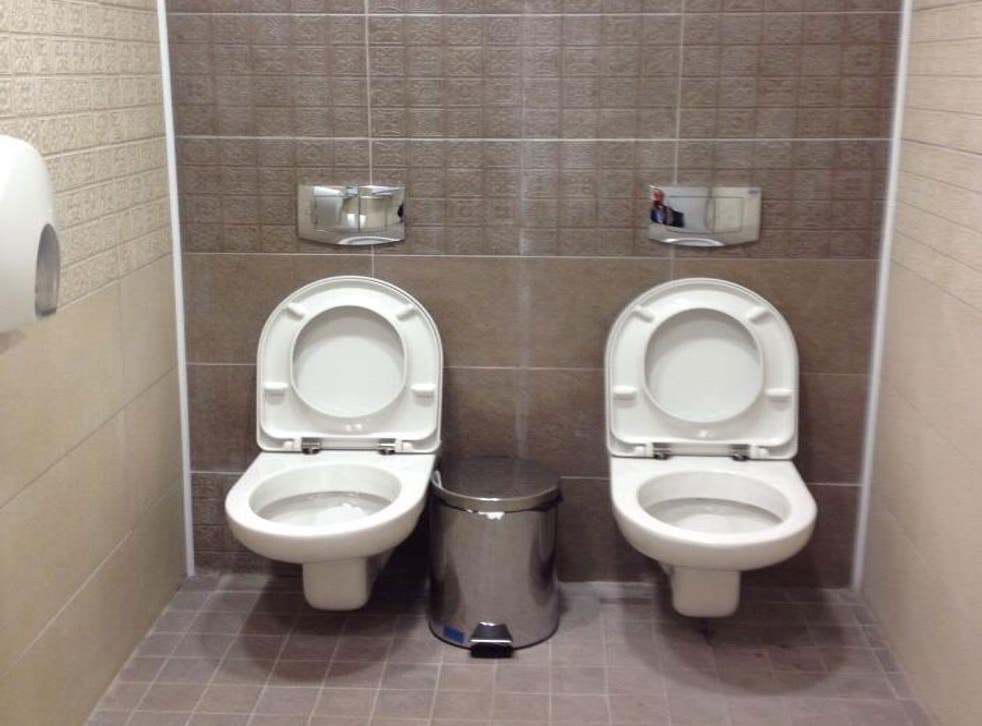 A photo showing a mens' twin toilet cubicle in the Sochi 2014 Winter Olympics Biathlon Centre have caused a stir on social media, with some jokingly linking the toilets to debates over gay rights in Russia.
Opposition leader Alexei Navalny was one of many to comment on the picture taken by Steve Rosenberg, the BBC Moscow correspondent. Retweeting the photo, which shows two toilets next to each other within the same cubicle, the BBC said Mr Navalny wrote: "This is a men's toilet in a Sochi Olympics media centre for 1.5bn roubles [£27m; $45m]."
Others asked for more information on how the reported $51bn (£300bn) budget for the games had been spent.
One Twitter user joked: "This is how they understand the needs of sexual minorities."
President Vladimir Putin has launched a PR offensive in recent weeks in an attempt to present Russia as a tolerant nation, and defended himself against claims he was homophobic by asserting that he enjoys the music of Elton John and is even on "friendly terms" with some gay people.
His words follow an earlier statement in which he said gay people "can feel relaxed and comfortable" at the upcoming Winter Olympics in Sochi - as long as they "leave the children in peace".
But activists have accused Mr Putin of lying for asserting that gay people do not face discrimination in the country after a law banning "gay propaganda" was passed. Mr Putin says the new law does not harm anybody and there is "no danger" for homosexual competitors or spectators at the forthcoming Winter Olympics.
Work on the Biathlon Centre finished two years ago, and it was described as "one of the biggest and most comfortable structures of its kind in the world" by a company representative speaking to a Russian news agency.
In pictures: How Sochi's gay scene has been hit by Russia's gay propaganda law
In pictures: Sochi's once vibrant gay scene shrinks after new law

Show all 10
Join our new commenting forum
Join thought-provoking conversations, follow other Independent readers and see their replies