'Women should not laugh in public,' says Turkey's Deputy Prime Minister in morality speech
Bülent Arınç condemned 'moral regression' and consumerism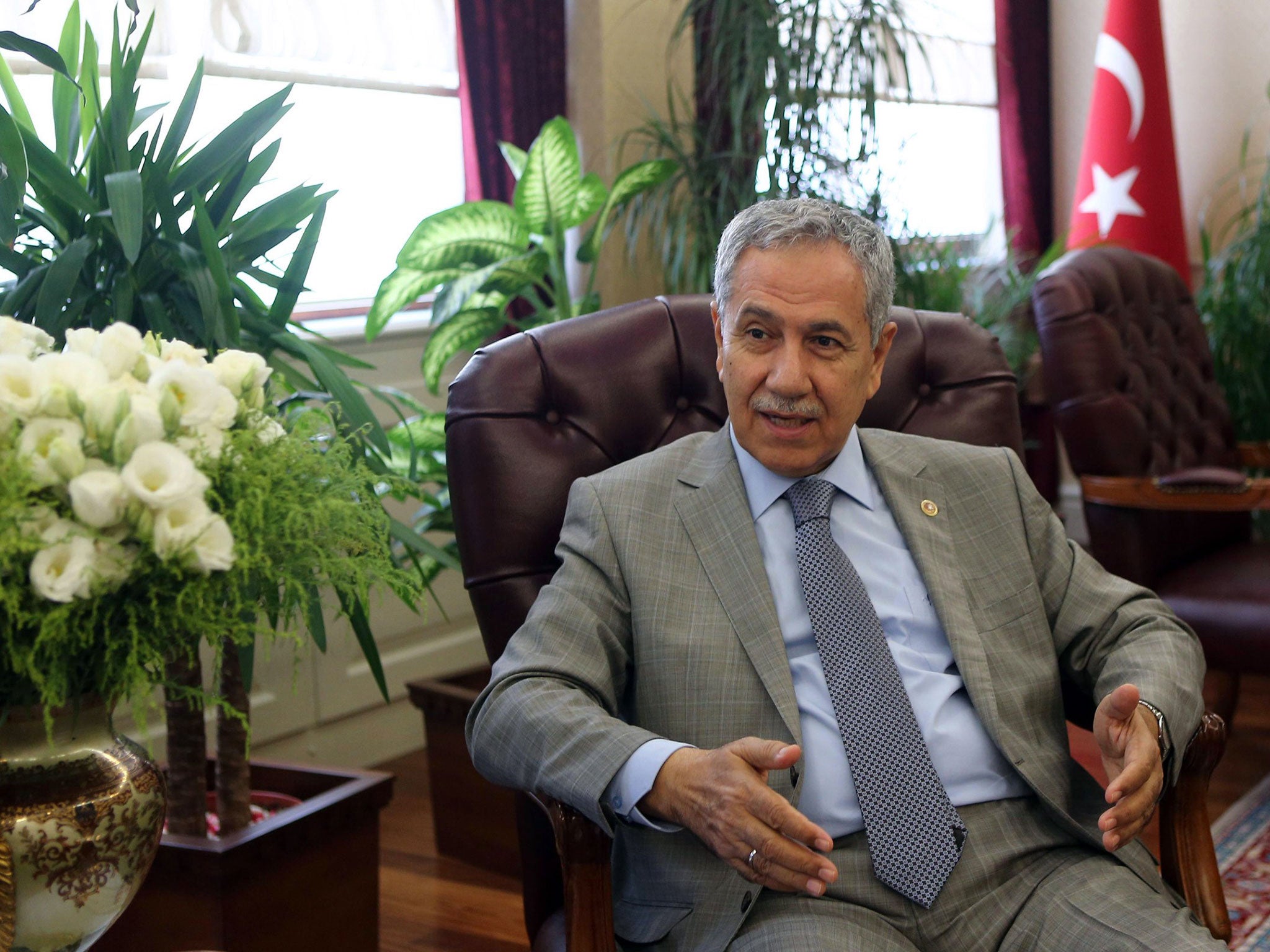 Women should not laugh in public in Turkey, the Deputy Prime Minister has said in a speech on "moral corruption" in the country.
Bülent Arınç used a meeting for Eid al-Fitr on Monday to condemn perceived moral regression, consumerism and even excessive mobile phone use.
He called for chastity in both men and women and blamed television and the media for turning teenagers into "sex addicts", the Hürriyet Daily News reported.
"[The man] will not be a womaniser. He will be bound to his wife. He will love his children. [The woman] will know what is haram and not haram. She will not laugh in public. She will not be inviting in her attitudes and will protect her chasteness," Mr Arınç said according to the paper.
He called for Turkish people to rediscover the Koran and stop moral regression.
"Where are our girls, who slightly blush, lower their heads and turn their eyes away when we look at their face, becoming the symbol of chastity?" he said.
Among his other complaints was people having too many cars and using too much petrol, and women talking about "unnecessary" topics on the phone instead of meeting face-to-face.
Ekmeleddin İhsanoğlu, who is running against the Prime Minister, Recep Tayyip Erdoğan, in August's presidential elections, took to Twitter to argue against Mr Arınç's statement.
Turkey needed women to laugh, he said, and the country needs to hear laughter more than anything.
Mr Arınç is a member of the ruling Justice and Development Party (AKP).
Its social values have led to it being described as Islamist but members have rejected the label, saying it is a conservative democratic group.
Turkey has historically been more progressive with women's rights than neighbouring countries but recent changes and continuing problems with wage gaps, child brides, honour killings and domestic violence have prompted concerns by activists that the country is slipping backwards.
Although abortion is legal up to 10 weeks, the Prime Minister has spoken out against terminations and floated plans to restrict the law.
Turkey also came under international criticism for attempts to block Twitter and YouTube earlier this year.
There have been waves of anti-government protests in Taksim Square in Istanbul and a teenage boy died earlier this year after being hit in the head with a tear gas canister fired by riot police.
Join our commenting forum
Join thought-provoking conversations, follow other Independent readers and see their replies