Record for world's most expensive cheese broken
The cheese was sold to restaurant owner Iván Suárez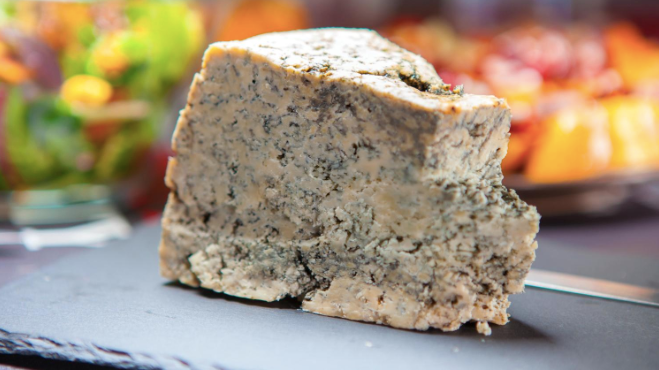 The world record for the most expensive cheese has been broken.
The cabrales blue cheese of northern Spain earned the title of the world's most expensive cheese after a 2.2kg wheel was sold at auction for €30,000.
It also won best cabrales of the year at the principality's 51st annual competition.
"We knew we had a good cheese but also that it is very difficult to win," Guillermo Pendás, who made it for his family's Los Puertos factory, told EFE, Spain's state news agency.
Mr Pendás mother Rosa Vada, who owns the Los Puertos factory, said the cheese had been matured in a cave at an altitude of 1,400 metres, at a temperature of 7C, where it spent "a minimum of eight months".
The cheese was sold to restaurant owner Iván Suárez, who owns El Llagar de Colloto in Asturias. Mr Suárez said "the passion for the land" and "recognising the work of the cheesemakers" made him buy the cheese.
When asked for the address of her factory, Ms Vada said: "Póo [high place] de Cabrales. The town is so small they don't name the streets. It's best to ask."
The usual price of cabrales is €35 to €40 a kilo. The cheese is made using raw cow's milk or a mixture of cow's, sheep's and goat's milk and matures in caves in the Cabrales area in the Picos de Europa national park.
Mature cheeses are taken down the mountain from the caves on foot.
The previous Guinness World Record price was set at €20,500 in 2019 for a cheese also bought by Mr Suárez.
Join our commenting forum
Join thought-provoking conversations, follow other Independent readers and see their replies