Mother who left stranded family to get help survived 30-mile hike by drinking her own urine
Karen Klein says thinking about her family helped her survive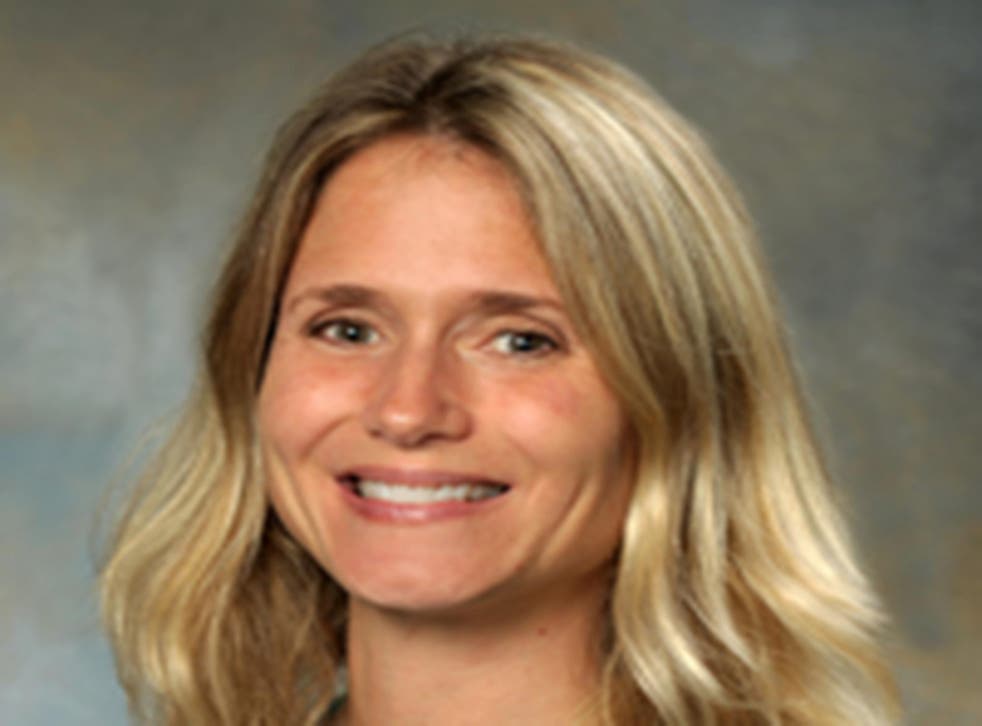 A woman who ate twigs and drank her own urine as she hiked almost 30 miles through deep snow drifts in a bid to save her stranded family said she couldn't "leave my son without a mum".
Karen Klein, 47, was driving to Las Vegas with her husband Eric, 47, and their 10-year-old son Issac when they decided to do some sightseeing near the northern rim of the Grand Canyon.
As the wintry weather worsened, they decided to turn round, but their car got stuck in ditch.
Hoping to seek help or pick up a mobile phone signal to call for help, Ms Klein decided to walk back towards the main road, around 10 miles away.
But when she got there, it had been closed because of the snow. So the college professor from Easton, Pennsylvania decided to keep on walking to the park's entrance, another 14 miles away.
Speaking from her hospital bed, Ms Klein told TODAY that she thought of her family to keep herself going.
"I can't leave my son without a mum," she said. "I can't leave my husband without a wife. I'm not letting my parents bury me. I was determined that this is not how my life is going to end."
Having run out of food and water, Ms Klein, who had taken wilderness survival lessons, began to consume the twigs and urine.
Hiking for about a mile an hour over 30 hours, at points she hallucinated and she also pulled a groin muscle.
When she arrived at the entrance it was closed for the season but she was able to take refuge in a cabin.
"It got to be about 1:30 in the morning and at this point I had walked about 26 miles, so I kept myself awake,'' she said. "I just talked to myself and rocked back to stay warm."
Rescuers on snowmobiles eventually found her lying down in the cabin.
Calling it "a Christmas miracle" Jim Driscoll, the chief deputy with the Coconino County Sheriff's Department said his men were "ecstatic" that she survived.
"This is a save," he said. "We were able to get a family back together for Christmas. It could have gone very bad very, very easily."
He added that Ms Klein had been "too exhausted to even make a fire" and was being treated at a nearby hospital for exposure and "pretty severe cold hand injuries."
Eric and Issac Klein were rescued separtely. They were also treated for exposure.
Join our new commenting forum
Join thought-provoking conversations, follow other Independent readers and see their replies