The Greenland Prime Minister's 'hoodie' which was not quite what it seemed
Kim Kielsen appeared relaxed as he attended a landmark ceremony in his nation's traditional outfit, the Greenlandic anorak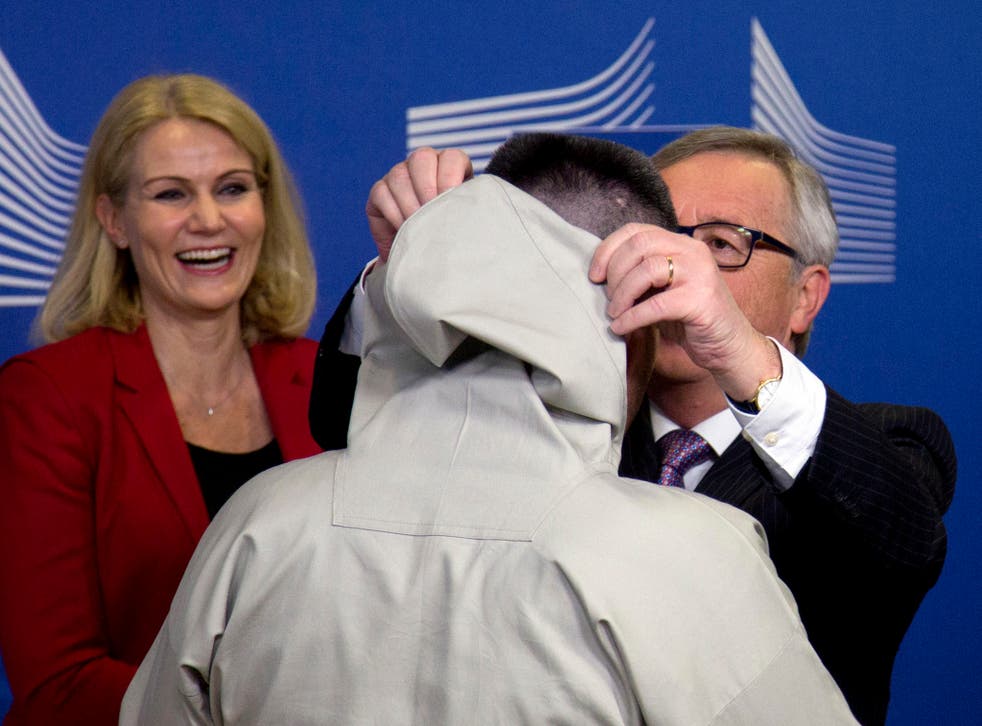 When Greenland's Prime Minister attended a landmark ceremony in Brussels to mark a co-operation treaty with Denmark and the EU this week, he looked relaxed – on first glance, perhaps too relaxed.
Although the event attended by the European Commission President Jean-Claude Juncker and Danish Prime Minister Helle Thorning-Schmidt was a formal affair, Kim Kielsen appeared to be dressed down in a hoodie.
The Independent ribbed Mr Kielsen for his attire in today's paper, only to find ourselves with egg on our face (though we weren't the only ones). Mr Kielsen was in fact wearing a modern take on nation's traditional outfit, the Greenlandic anorak – in fact, the word anorak is a Greenlandish Inuit term denoting a pull-over jacket without buttons or a zip.
Northern lights from around the world

Show all 10
Originally the garment was fashioned from caribou or seal to protect the Inuit from the wind and rain. The modern version is much lighter, with a big collar that looks to the untrained eye as though it could be a hood, except that it is not.
As a spokesman for the embassy in London told The Independent the anorak "is to be considered just as respectful and formal as a suit. When Kim Kielsen's party narrowly won the election, he was wearing a similar, blue, anorak".
Plenty of people, however, seem to have made the hoodie mistake. None other than Mr Juncker himself who attempted to pull Mr Kielsen's hood up during this week's ceremony.
Join our new commenting forum
Join thought-provoking conversations, follow other Independent readers and see their replies