Guantanamo Bay: Trump administration officials signal intent to refill Cuban prison with 'bad dudes'
US Attorney General Jeff Sessions calls it "very fine place for holding these types of dangerous criminals"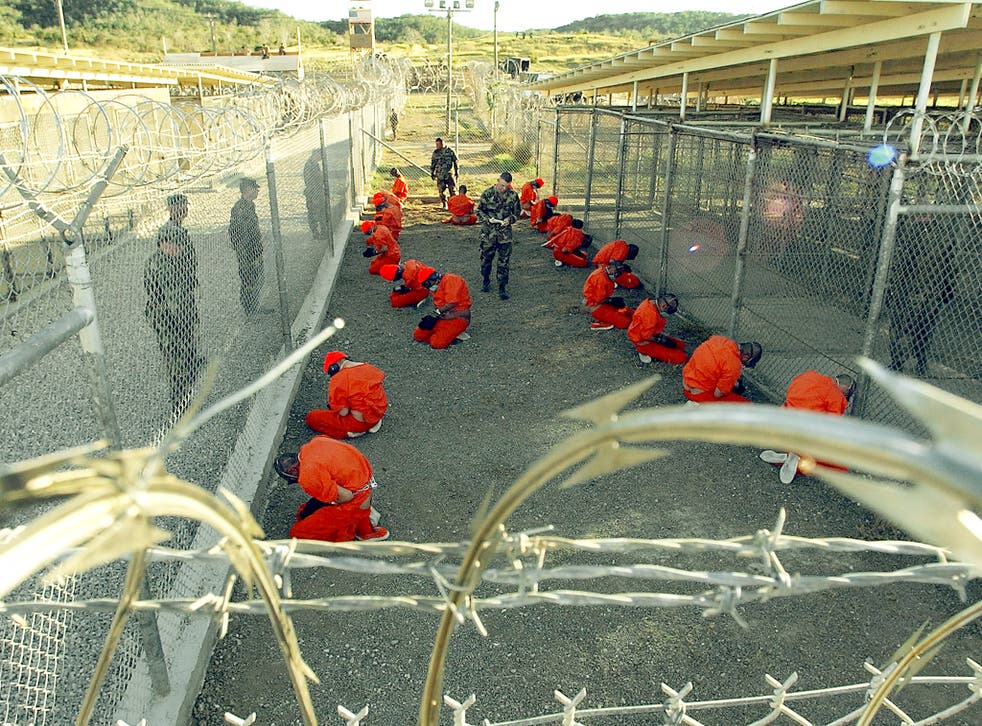 Plans appear to be under way to begin fulfilling Donald Trump's promise to pack US's Guantanamo Bay prison with "bad dudes".
During his election campaign last year, Mr Trump said he would "load it up" when he became president. Last week US Attorney General Jeff Sessions and his deputy Rod Rosenstein visited the detention camp in Cuba, along with National Intelligence Director Dan Coats, to gain "an up-to-date understanding of current operations", the Justice Department said.
Mr Sessions has been in favour of continued use of Guantanamo since his days as an Alabama senator. He told ABC News it was a "very fine place for holding these kind of dangerous criminals".
"We've spent a lot of money fixing it up," Mr Sessions said in a separate interview with the Salem Radio Network. "And I'm inclined to the view that it remains a perfectly acceptable place. And I think the fact is that a lot of the criticisms have just been totally exaggerated."
Former detainee Mohamedou Ould Slahi wrote a memoir about his time in the prison camp, describing being sexually assaulted by women interrogators, blindfolded, beaten, shackled and deprived of water. Another inmate, Canadian citizen Omar Khadr, was awarded a settlement rumoured to be around $8m (£6.2m). A 2010 Supreme Court of Canada ruling found that Canadian officials violated his rights when they interrogated him at the prison.
Bomb plot 'ringleaders' were freed from Guantanamo Bay

Show all 2
Guantanamo Bay opened as a detention facility in 2002 and was used to hold foreign terror suspects after the 9/11 attacks and the US invasion of Afghanistan. The detainee population is down to around 41 men. At its height, nearly 800 prisoners were kept here.
Former President Barack Obama had signed an executive order for the prison camp to be shut down, arguing it was being used a recruitment ground for terrorist groups. Plans to revoke Mr Obama's reforms have strong support from David Rivkin, a fellow at the Foundation for Defence of Democracies who served under Presidents Reagan and George HW Bush in the White House counsel's office and the Justice Department. "We have taken off the table the silly ideas that the previous administration had about Guantanamo," he told Washington newspaper The Hill.
Join our new commenting forum
Join thought-provoking conversations, follow other Independent readers and see their replies