Hotel bans men from wearing Lycra cycling shorts because of 'unsightly bulges'
'There are customers having lunch who probably don't want to see that kind of thing'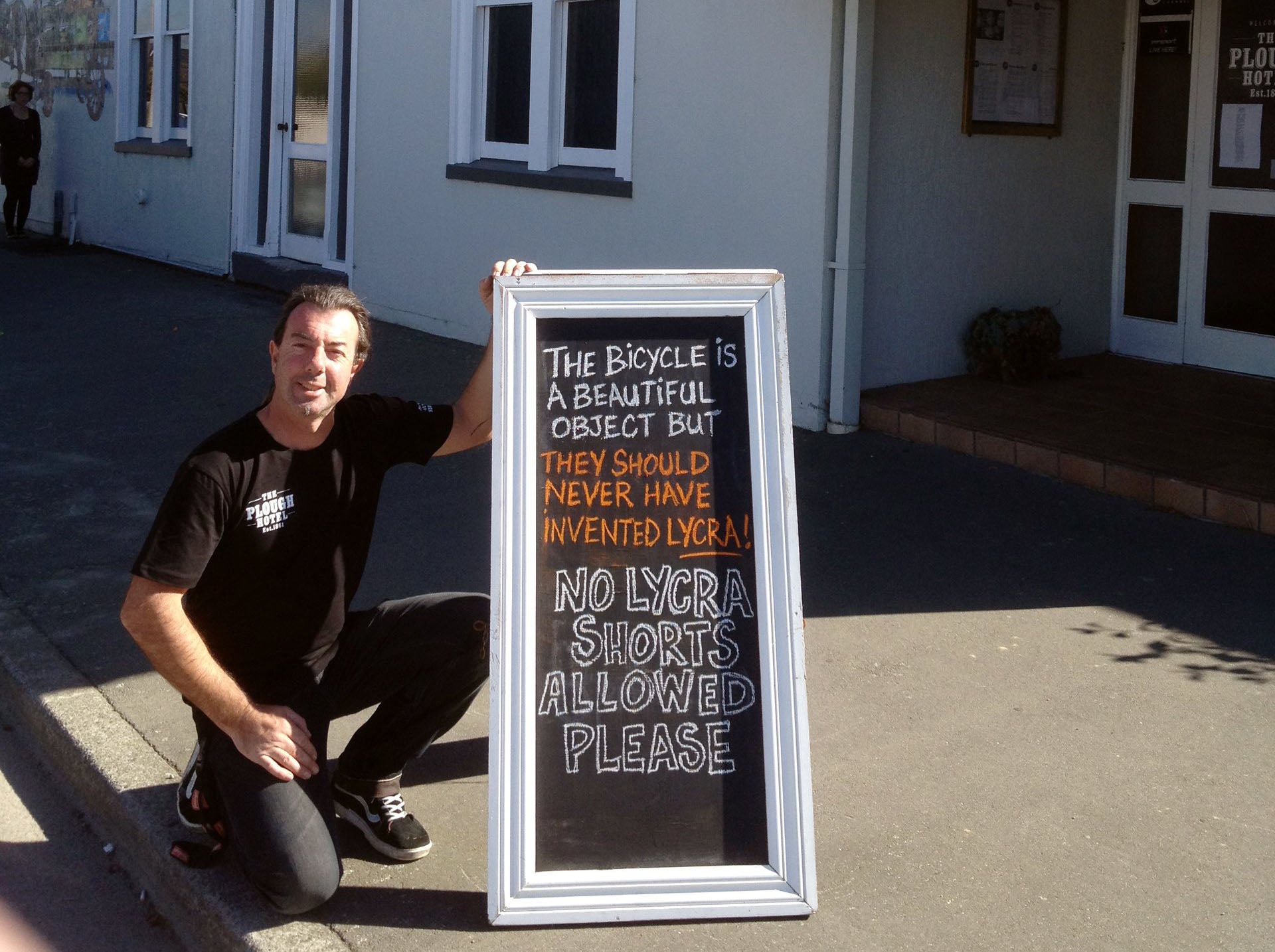 A hotel in New Zealand has banned breakfast and lunch guests from wearing Lycra cycling shorts, as the "bulges on show" are putting off other diners.
Staff at the Plough Hotel in Rangiora, near Christchurch, have received "several complaints" about cyclists turning up after a lengthy ride and not bothering to change out of their tight sportswear.
Luke Grice, part-owner of the hotel, told The Independent: "We've had a few people coming in here after long bike rides, a bit sweaty and stinky."
"There are customers having lunch who probably don't want to see that kind of thing. So we thought we'd help them out, and keep it classy."
Grice and his colleague Mike Saunders have put up a sign outside which reads, "The bicycle is a beautiful object but they should never have invented Lycra! No Lycra shorts allowed please".
Average temperatures in Rangiora in April are around 12 degrees, but that doesn't stop local cycling enthusiasts donning the stretchy fabric, which is known for being breathable but not particularly flattering.
Mr Grice says that so far the backlash has not been too great, and "many cyclists have been taking pictures of the sign."
But the hotel team are well prepared should any cycling enthusiasts show their wrath.
Iraq's female national cycling champions
Show all 9
"If there's hordes of cyclists outside threatening to bash us with their bike pumps we can always barricade ourselves in, we've got a bit of food and drink here so we should be able to outlast them," Mr Saunders told stuff.co.nz.
The number of active cyclists in the UK has increased by more than 100,000 since 2012, according to a Sport England survey.
Let's just hope they are considerate of those around them with their dress choices.
Join our commenting forum
Join thought-provoking conversations, follow other Independent readers and see their replies