South African hunter Theunis Botha crushed to death by elephant after it is fatally shot in Zimbabwe
Well-known huntsman and father of five was leading a group when they stumbled across a herd of pregnant elephants
Rachel Roberts
Tuesday 21 November 2017 15:37 Comments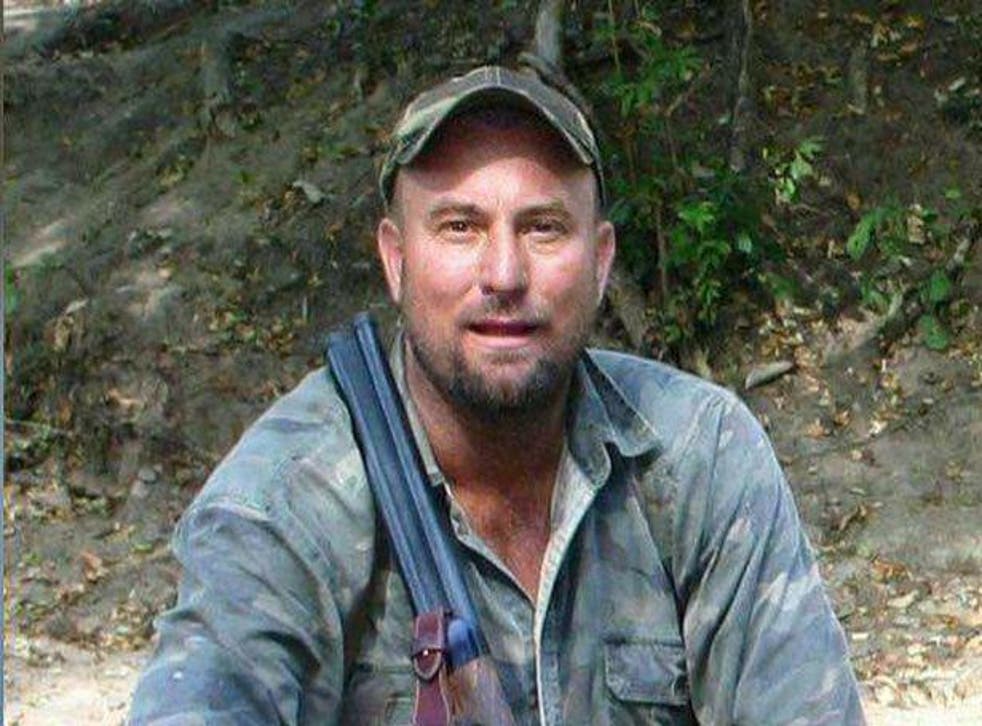 A well-known South African hunter has died after he was crushed to death by an elephant which was shot by another member of his group.
Theunis Botha, 51, from Johannesberg, was leading a hunt in Gwai, Zimbabwe, when they stumbled across a herd of elephants, which included pregnant cows.
Three elephants stampeded towards the hunters and Mr Botha opened fire with his rifle, prompting a fourth elephant to storm in from the side and lift him up with her trunk.
The Afrikaans news site Netwerk24 reported that another member of the group fired the fatal shot at the elephant and, as the animal collapsed dead, she fell on Mr Botha.
Simukai Nyasha, a spokesman for the Zimbabwe Parks & Wildlife Authority, said the incident happened on Friday at the Good Luck Farm near Hwange National Park.
Mr Botha, who leaves behind five children and his wife Carike, is said to have frequently led lion and leopard-hunting safaris with his pack of dogs in southern African countries.
He reportedly also travelled regularly to the US in order to find wealthy customers to take part in trophy hunting.
He worked for the Game Hounds Safaris company, whose website says he pioneered European-style "Monteira" hunts in Africa, where large packs of dogs are used to drive deer and boar towards hunters who then open fire on the animals.
South African hunter 'eaten by crocodiles' in Zimbabwe
Other hunters offered their condolences over the death of the "world-class houndsman" after Mrs Botha revealed what had happened in a Facebook post. Those opposed to hunting also made their feelings known on social media.
Mr Botha had been close friends with another huntsman who recently lost his life when he was killed by crocodiles.
Scott van Zyl, 44, was on a hunt in Zimbabwe when he disappeared on the banks of the Limpopo River.
DNA samples taken from the contents of two crocodiles that were shot during the search matched that of Mr van Zyl.
Register for free to continue reading
Registration is a free and easy way to support our truly independent journalism
By registering, you will also enjoy limited access to Premium articles, exclusive newsletters, commenting, and virtual events with our leading journalists
Already have an account? sign in
Join our new commenting forum
Join thought-provoking conversations, follow other Independent readers and see their replies