Isis 'beheads two women in Syria for sorcery' in first for self-styled caliphate
The women, accused of working with elves and witchcraft in Deir ez-Zour province, are thought to be the first to be killed in this way by the extremist organisation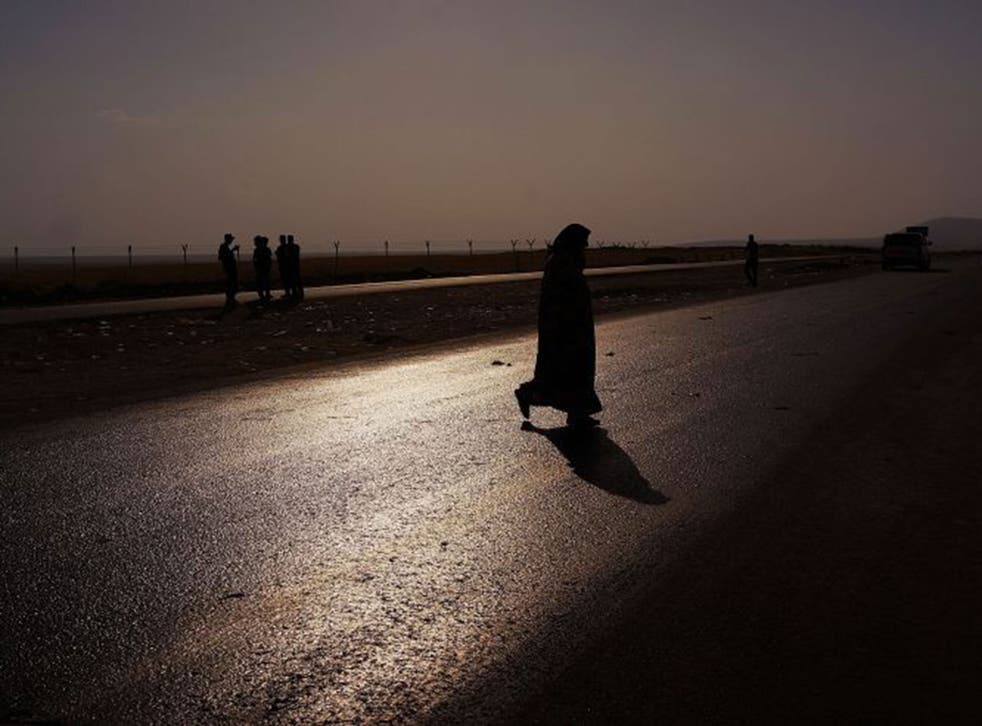 Two women have become the first to be beheaded by Isis after being accused of witchcraft, sorcery and working with elves by the Islamic extremist group, according to reports emerging from eastern Syria.
The executions, for a supposed breach of sharia law, were carried out on Sunday and Monday respectively, the Syrian Observatory for Human Rights, a monitoring group based in Britain, said.
In separate executions, both women were put to death alongside their husbands in Deir ez-Zour province - the first in Deir ez-Zour city on Sunday, the second in Mayadin on Monday – after being accused of using un-Islamic medicine by the extremist group.
The group says that this would be the first time the self-styled caliphate has killed women in this way. Previous executions of women have involved stoning or firing squads, mostly for adultery.
The SOHR said this week – in an audit of the year since the declaration of the 'caliphate' – that Isis had executed 3,000 people in the past 12 months, 1,800 of them civilians, 86 of them women and 74 of them children.
Rami Abdul Rahman, from the monitoring group, said that the executions may have been intended to set an example of the women, and at scaring the local population into turning up to mosque five times per day.
The Islamist group has in recent weeks released videos of children fighting in cages and in military training, part of an apparent drive to recruit 'cubs of the caliphate' - but, also, perhaps to demonstrate the durability of the so-called Islamic State in the face of allied air-strikes.
Timeline: The emergence of Isis

Show all 40
Earlier this month they reportedly crucified two children for not fasting during Ramadan, the holy month which this year lasts from mid-June to mid-July.
Ever-more terrifying videos have emerged of Isis fighters decapitating and drowning men in cages.
Join our new commenting forum
Join thought-provoking conversations, follow other Independent readers and see their replies