JCPenney kettle looks like Adolf Hitler
Viral picture adds to long list of things which look like the Nazi leader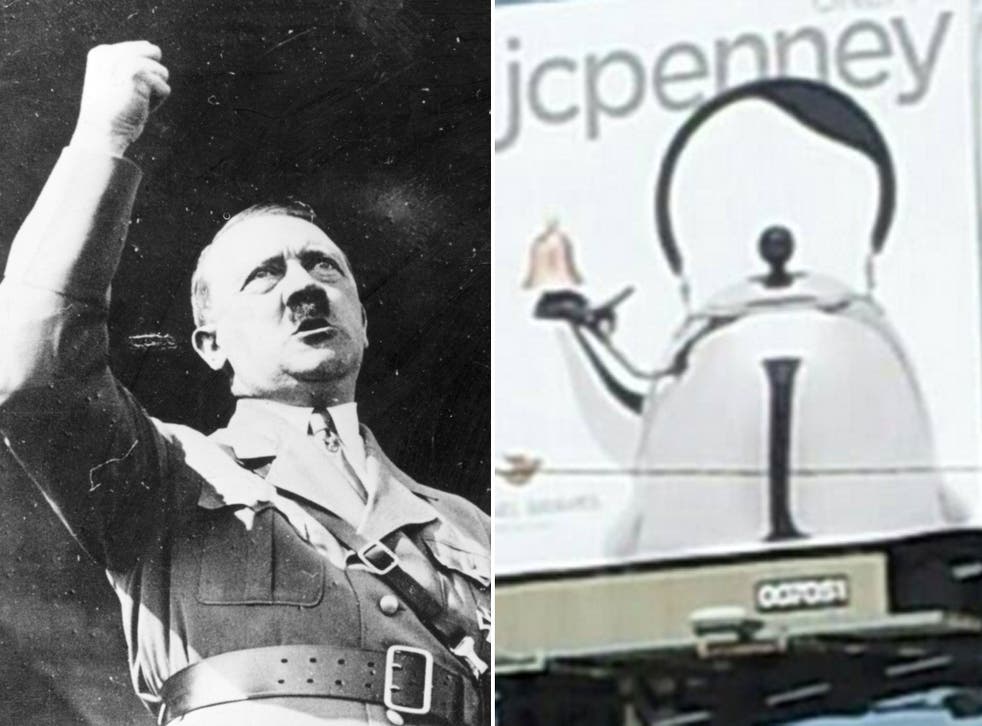 A kettle looks like Hitler.
Or, at least, that's the judgment of social news websites, where a picture of the JCPenney advert for the Michael Graves Design Bells and Whistles Stainless Steel Tea Kettle - yours for only £35.08 - has been doing the rounds.
This is just the latest web-shared picture of a thing resembling the 20th Century's most famous dictator, following on from the famous house in Swansea, whose slanted roof gave it an unlucky resemblance, and galleries of fish and cats which similarly put one in mind of the Fuhrer.
The picture soon went viral, with online commenters making jokes about the unfortunate product.
On Twitter, @Public_Interest wrote: "Polly put the kettle on... trial for crimes against humanity?," whilst @hypervocal said: "I'm a little Nazi, short and stout, here is my handle, here is my spout."
Join our new commenting forum
Join thought-provoking conversations, follow other Independent readers and see their replies