1 in 50 Syrian refugees in Europe could be an Isis jihadist, minister warns David Cameron
Mr Saab said he had no firm information on terrorist infiltration of refugees, but said his 'gut feeling' told him it was happening
Alexandra Sims
Tuesday 15 September 2015 09:40 Comments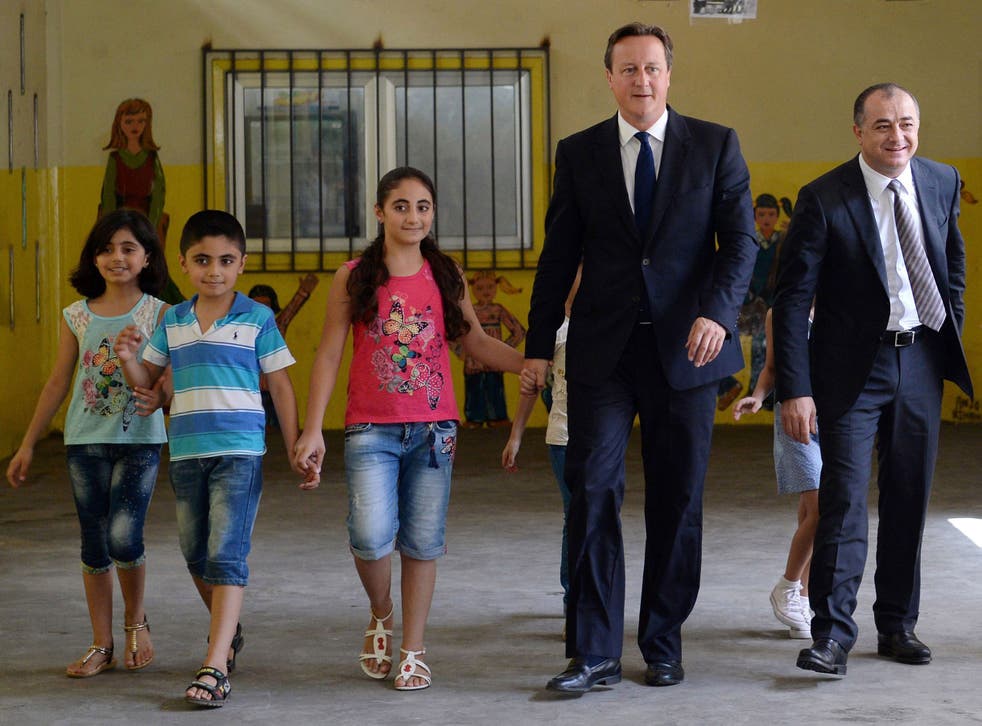 One in 50 Syrian refugees entering Europe could be member of Isis, a Lebanese government minister has claimed.
Elias Bou Saab, the country's education minister, suggested as many as two per cent of refugees from Syria may be jihadis sent by the so-called Islamic State.
Mr Saab said he had no firm information on terrorist infiltration of refugees, but said his "gut feeling" told him it was happening.
Asked if Isis could be sending militants under the guise of being refugees, Mr Saab said: "Yes, they bring some people, the smugglers. They organise groups and send them out."
Groups were arriving from Syria which looked different to usual refugees, he said: "They are all dressed with something unified, uniform, vests".
"I don't have any information. My gut feeling is, yes, they are facilitating such an operation. For what reason, I don't know," he added.
Mr Saab said he thought militants could be going to Europe via Turkey and Greece.
"You may have, let's say, two per cent that are radicals," he said. "That is more than enough."
"We have had that also with our camps here. You find two per cent to three per cent of them."
"When the Lebanese army were kidnapped in Lebanon the people who kidnapped them came out of the camps," he added, "they kidnapped the soldiers and they took them to the mountains".
During the visit the Prime Minister highlighted Britain's contribution of over £1bn to support refugee camps for displaced Syrians to stay in the region.
Mr Saab's comments follow warnings from Pope Francis and Ukip leader Nigel Farage that Islamic State fighters could enter Europe hidden among the large numbers of refugees and migrants.
The Pope told Portuguese radio station Radio Renascença: "The truth is that just 400 kilometres from Sicily there is an incredibly cruel terrorist group. So there is a danger of infiltration, this is true."
Earlier this month Mr Farage wrote over Twitter: "We must establish who is a genuine refugee and to make sure they are not an extremist from Isis or other jihadi institutions."
Additional reporting by Press Association
Register for free to continue reading
Registration is a free and easy way to support our truly independent journalism
By registering, you will also enjoy limited access to Premium articles, exclusive newsletters, commenting, and virtual events with our leading journalists
Already have an account? sign in
Join our new commenting forum
Join thought-provoking conversations, follow other Independent readers and see their replies