9/11: Iranian General accuses US of organising September 11 terror attacks
Brigadier General Ahmad Reza Pourdastan said that the US masterminded the attack to justify invading the Middle East
Kashmira Gander
Monday 27 April 2015 15:42 Comments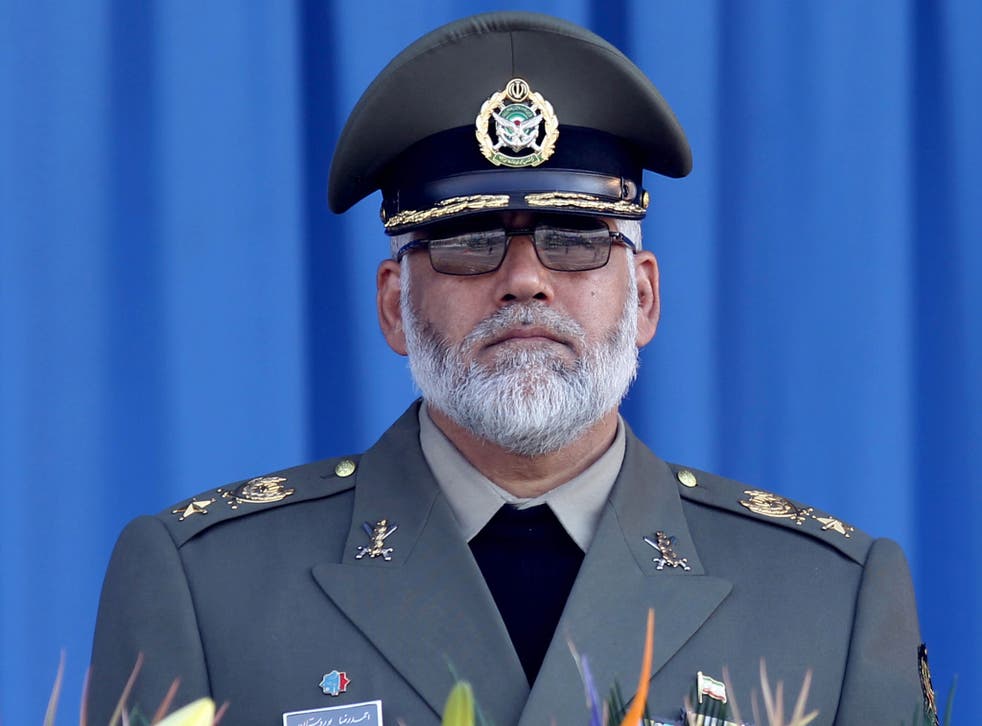 A top Iranian military commander has accused the United States of carrying out the 9/11 terror attacks in order to justify an invasion of the Middle East "with the goal of ruling it".
Brigadier General Ahmad Reza Pourdastan, the commander of Iran's ground forces, made the comments in an interview with Iran's state-owned Al-Alam news channel, which broadcasts in Arabic as opposed to Farsi.
The most powerful Muslims in the world

Show all 9
According to a translation by the US-based Middle East Media Research Institution, he referred to the current conflicts in Iraq and Syria, and told the interviewer: "These wars in the middle and these threats stem from a comprehensive American strategy.
"After the fall of the Soviet Union, the Americans felt that a new force was beginning to materialise, namely the union between Sunnis and Shias. The basis of this force was the blessed Islamic Revolution in Iran, this force is Islam, or the Islamic world. "
He went on to accuse the US of masterminding the terror attacks on 11 September 2001, which killed almost 3,000 people.
"The first thing they did was to plan and carry out the events of 9/11, in order to justify their presence in Western Asia, with the goal of ruling it," he said.
Read more: Russia angers Israel by ending ban on Iran
Israeli Prime Minister compares Iran to the Nazis
Comment: How much difference will Obama really make with Iran?
Mr Pourdastan also went on to warn Isis, whose extremist anti-Shia Sunni fighters have captured swathes of Iraq and Syria, against venturing across the Iranian border.
Appearing to reject Isis' claims that its fighters are truly Muslims, he said: "If [Isis] tries to come within 40km of our borders, we shall confront them, and make them witness the might and capabilities of the Muslim soldiers."
His comments come amid a tentative thawing of tension between the US and Tehran amid negotiations on a nuclear deal, following three decades of animosity.
Negotiators from the US and five other nations are attempting to secure an agreement by the end of June requiring Iran to curb its nuclear program in exchange for an easing of sanctions which has damaged the nation's economy.
This week, the US Senate will begin debating a bill allowing Congress to review the potential agreement.
Additional reporting by AP
Register for free to continue reading
Registration is a free and easy way to support our truly independent journalism
By registering, you will also enjoy limited access to Premium articles, exclusive newsletters, commenting, and virtual events with our leading journalists
Already have an account? sign in
Join our new commenting forum
Join thought-provoking conversations, follow other Independent readers and see their replies