Aid group says it has treated 3,600 'chemical victims' in Syria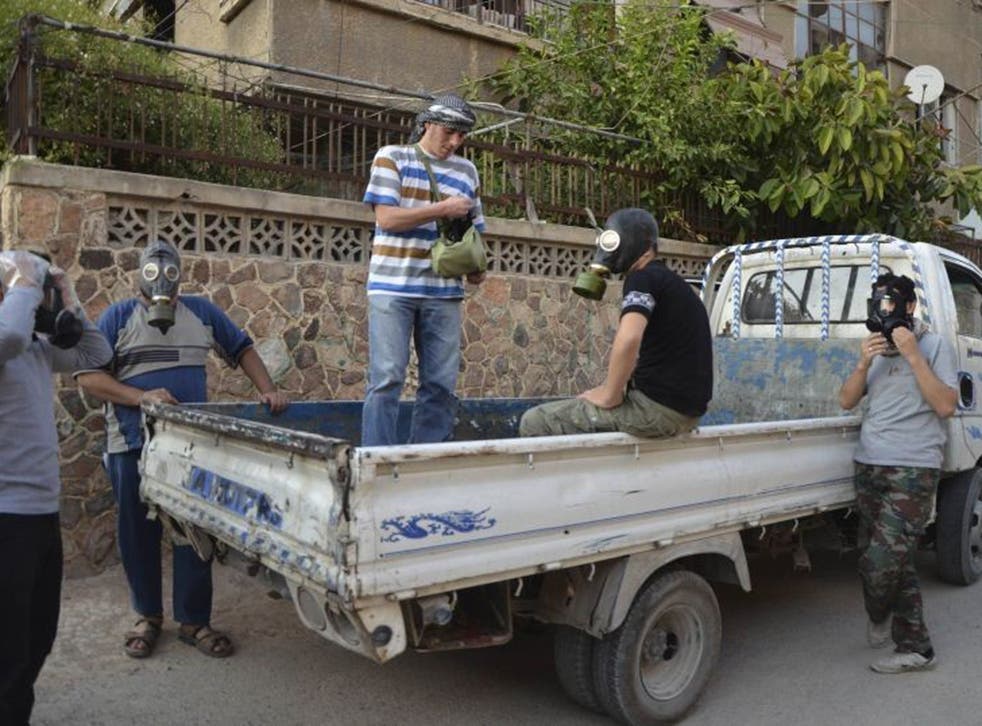 Doctors Without Borders, the Paris-based humanitarian organisation, has said that hospitals it supports in Syria have treated about 3,600 patients with "neurotoxic symptoms" and that 355 have died.
The charity said that the patients had arrived in three hospitals in the capital Damascus on 21 August, when opposition groups say that chemical attacks were launched against rebel fighters.
These statements appear to provide more evidence that chemical weapons were used. There has yet to be any independent verification of this as the government continues to refuse access to a team of UN weapons inspectors who are looking into previous allegations of chemical weapons use by the government of Bashar al-Assad.
Staff at the hospitals described a large amount of patients arriving with symptoms including convulsions, extreme salivation, contracted pupils and sight and respiratory problems, according to the charity.
It added that many were treated with a drug called atropine, which is administered to those with "neurotoxic symptoms".
Western governments have accused the government for launching such attacks, while Bashar al-Assad's regime accuses the rebels.
The charity's announcement came shortly after Angela Kane, the UN's High Representative for Disarmament Affairs, arrived in the capital in order to lobby the Syrian government to allow inspectors access to the alleged chemical attacks.
Bashar al-Assad has been trying to counter allegations from opposition groups that his forces used chemical weapons on civilians in rebel-held districts of eastern Damascus.
Syrian state media has accused what it calls "terrorists" of using chemical weapons against government forces during fighting in Damascus.
State TV broadcast images of plastic jugs, gas masks, vials of an unspecified medication, explosives and other items that it said were seized from rebel hideouts. It did not, however, show any video of soldiers visibly affected by toxic gas in the fighting in the Jobar neighborhood of the city.

Register for free to continue reading
Registration is a free and easy way to support our truly independent journalism
By registering, you will also enjoy limited access to Premium articles, exclusive newsletters, commenting, and virtual events with our leading journalists
Already have an account? sign in
Register for free to continue reading
Registration is a free and easy way to support our truly independent journalism
By registering, you will also enjoy limited access to Premium articles, exclusive newsletters, commenting, and virtual events with our leading journalists
Already have an account? sign in
Join our new commenting forum
Join thought-provoking conversations, follow other Independent readers and see their replies