John Kerry decries 'massacre' in Aleppo by Syrian government forces
The Secretary of State made his remarks after reports that the military was executing civilians in its final siege of the rebel stronghold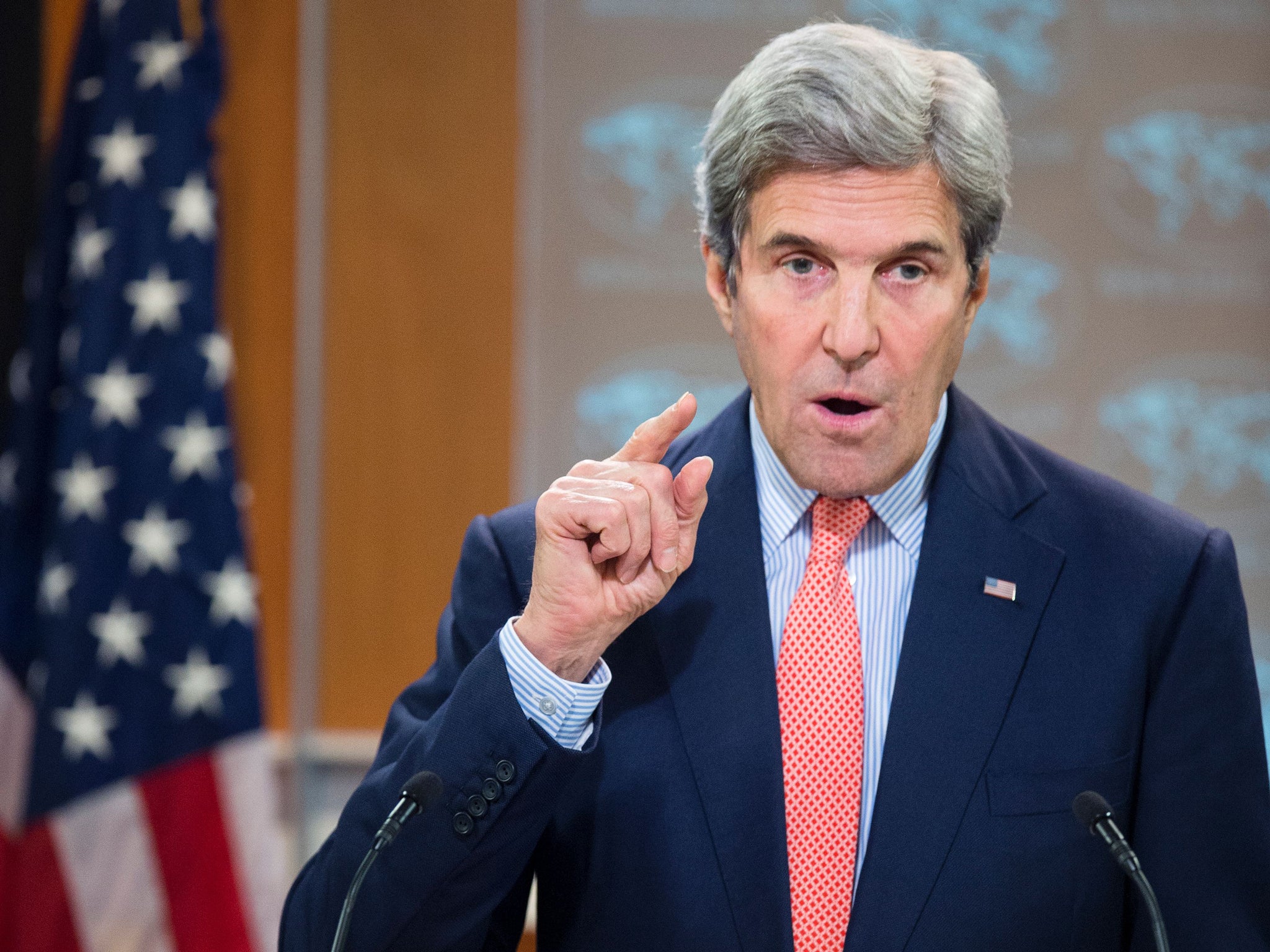 Secretary of State John Kerry rebuked the Syrian Assad regime for carrying out "nothing short of a massacre" in Aleppo, as tens of thousands of civilians were held in the recent siege of the rebel stronghold.
Mr Kerry called for an "immediate, verifiable, and durable cessation of hostilities" and urged both Syrian President Bashar al-Assad and Russian leaders to participate in direct negotiations with the United Nations in Geneva.
"There is absolutely no justification whatsoever for the indiscriminate and savage brutality against civilians shows by the regime and by its russian and iranian allies over the past few weeks and, indeed, over the past five years," he said at a press briefing on Thursday.
Mr Assad appeared on Syrian state television earlier in the day to proclaim victory and celebrate what he referred to as the "liberation" of Aleppo. He said by defeating "terrorists" was "history in the making".
Non-combatant activists recorded their harrowing accounts and shared over social media, including Twitter and WhatsApp.
We spoke to the last activists in Aleppo. They're waiting to die
"We are [given] only two deadly choices: Death or displacement. Both of them are heartbreaking," said English teacher Abdulkafi Alhamdo in a tweet at dawn.
Aleppo before the Syrian Civil War
Show all 12
Another activists stuck in east Aleppo wrote on WhatsApp: "Anyone who knows anything about the Assad regime should know what to expect. Death will be a wish for those captured and deemed [to be] opposition, [whether] military or civil."
Following a Wednesday night ceasefire agreement, prompting an evacuation of fighters and civilians. However, the first fleets of buses have only been able to transport a few hundred, and a significant evacuation could take a number of days.
Mr Kerry said that the stabilisation of Aleppo is top priority. That must occur if officials expect to carry out meaningful peace negotiations.
"Provided we are able to stabilise the situation in Aleppo," he said, "it is essential that we move forward at the earliest possible moment with a Syrian-led political process aimed at ending the war and transitioning to a new, more representative government.
"And without that meaningful transition of power, in which the voices of the Syrian people are heard, the opposition will continue to fight, terrorists will continue to be drawn to the country, and millions of Syrians will continue to be forced to flee from their homes."