Aleppo siege: Bashar al-Assad tells citizens they have 24 hours to flee city before renewed bombing campaign
Warning comes as Russian 'humanitarian pause' on bombing campaign comes to an end
Caroline Mortimer
Sunday 13 November 2016 14:33 Comments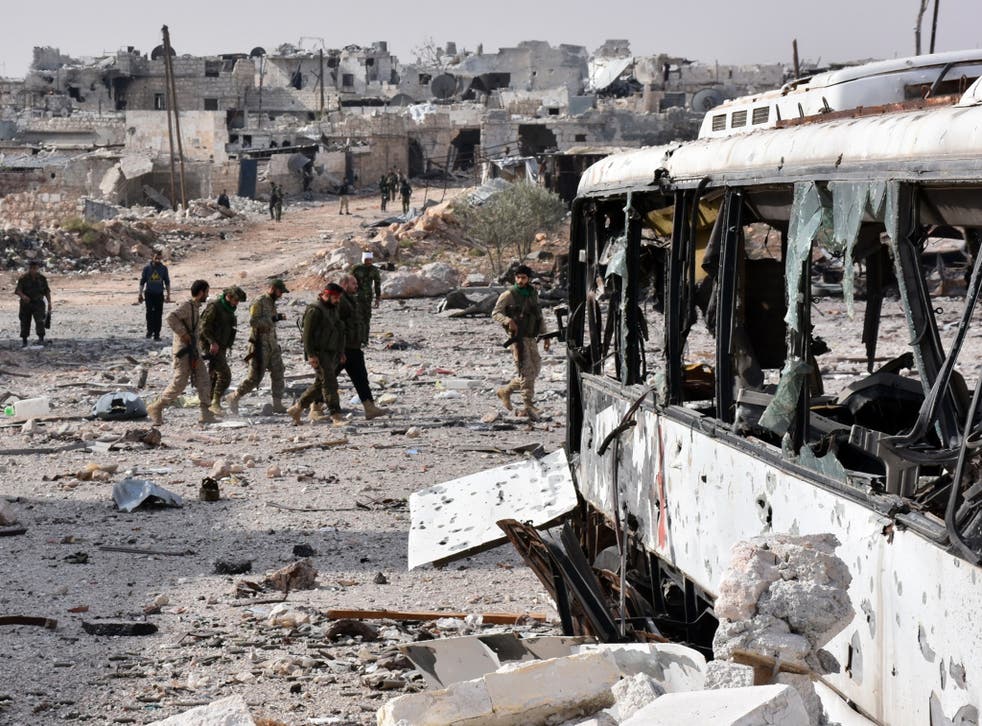 The Syrian government has reportedly sent out text messages to residents in east Aleppo warning they have 24 hours to flee before a new, intensified bombing campaign begins.
Russia announced a "humanitarian pause" on the bombing campaign against rebel-held eastern districts last week, but now the area's 275,000 besieged residents are bracing themselves once again.
It comes as the Syrian army recaptured all of the areas towards the west of the city taken by rebel forces in a recent assault intended to break the siege.
The Syrian Observatory of Human Rights, a humanitarian watchdog, said the government had recaptured all the key areas including the western district of Dahiyat al-Assad and the village of Minyan outside the city.
The army also marched south and captured two rebel-held areas.
The reversals undo all of the progress made by the coalition of opposition fighters, who have been trying to lift the siege, which cut off a vital supply line, Castello Road, to the city in July this year.
Rebels have tried several times to break the siege, succeeding briefly in August, but no aid has entered east Aleppo since Castello Road was captured by Assad forces.
The Observatory said that more than 450 fighters and civilians had been killed since the rebels began their latest bid to break the siege on 28 October.
The dead include 215 Syrian and foreign opposition fighters, including some who carried out suicide bomb attacks, and 143 regime forces.
Nearly 100 civilians have also been killed, the majority of them in government-held west Aleppo where 30 children were among those killed in waves of rebel rocket fire.
Five civilians, including one child, were killed on Saturday in rebel shelling of government-held sectors of the city, the Observatory said.
Dahiyet al-Assad - Aleppo

Show all 16
Both sides have been battling for control of Syria's second city since 2012 in what the UN called a "catastrophic" humanitarian situation.
On Thursday, the UN warned that Aleppo was down to its last food packages and faced a major risk of starvation as winter set in.
Residents reported there was a particularly acute shortage in fuel, medicines and foodstuffs for young children such as milk formula.
Register for free to continue reading
Registration is a free and easy way to support our truly independent journalism
By registering, you will also enjoy limited access to Premium articles, exclusive newsletters, commenting, and virtual events with our leading journalists
Already have an account? sign in
Join our new commenting forum
Join thought-provoking conversations, follow other Independent readers and see their replies