Aleppo: Assad's offensive on divided Syrian city handed Palmyra back to Isis and could spark new militant gains
Monitors say Isis' advance came days after Russian and Iranian troops withdrawn from ancient city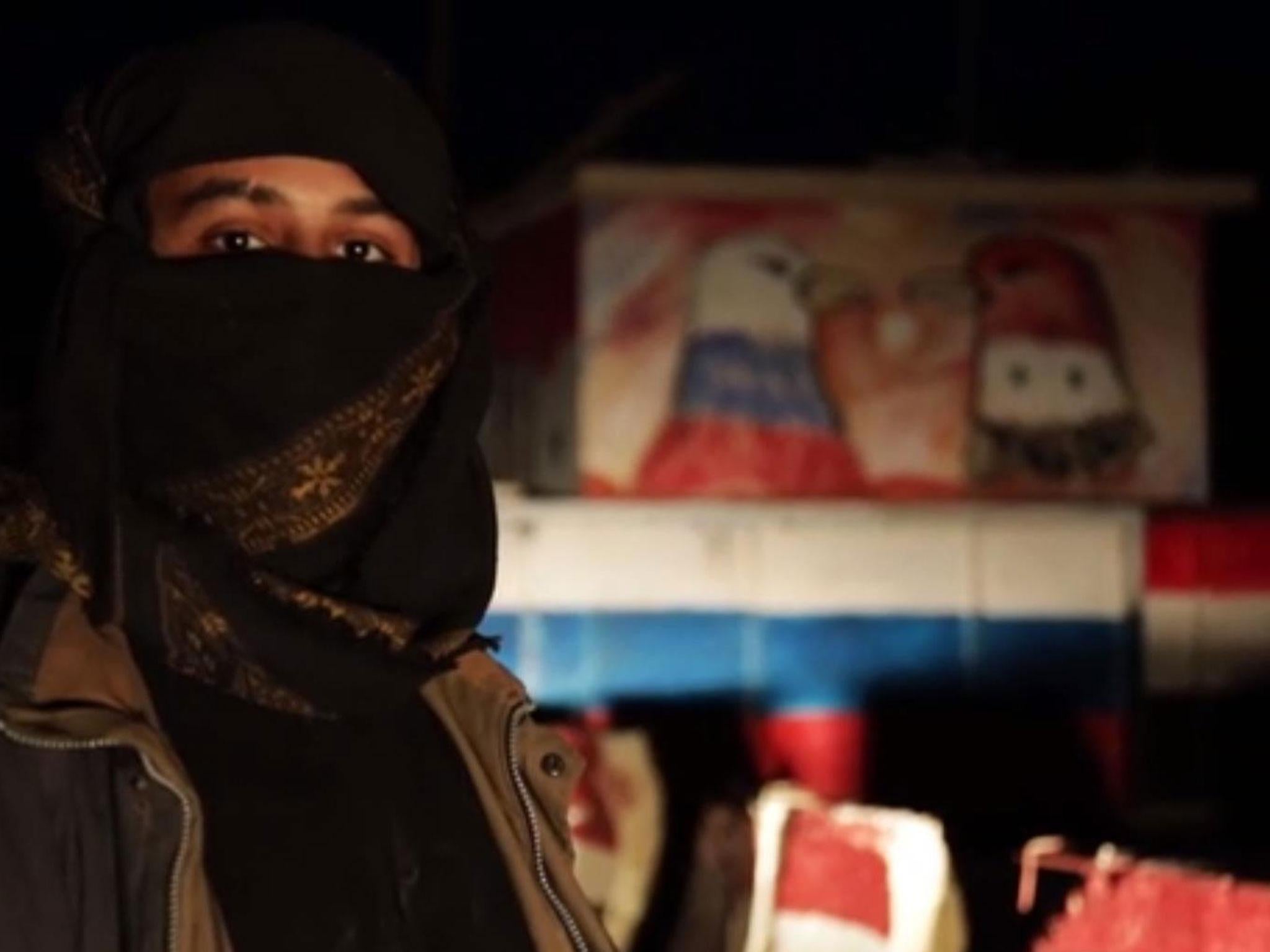 Bashar al-Assad's focus on Aleppo allowed Isis to re-capture the ancient city of Palmyra and could pave the way or more gains by the terrorist group, experts have warned.
Militants entered their former stronghold on Saturday after a "surprise" offensive lasting just two days, nine months after being driven out by government forces backed by Russian air strikes.
That victory was hailed as an "important achievement" by Assad and celebrated by Vladimir Putin, who addressed a celebratory concert at Palmyra's famous amphitheatre in May.
Playing for Palmyra – Russia holds a concert in the ruins
But now the allies have a new target – crushing opposition-held areas of Aleppo – and monitors say Palmyra's residents have paid the price for the Syrian regime's focus on the divided city.
The Palmyra Coordination Committee (PCC) said the Russian military withdrew alongside allied Iranian and Afghan militias days before Isis overran the city for the second time.
The anti-Isis activists placed the "biggest blame" on the Syrian government for encouraging civilians to return to their homes after militants were originally driven out, then failing to protect them.
"These dogs were the first deserters of the city, leaving the rest of the poor to an unknown fate," a statement said.
The issue was brought up in an emergency debate on Syria in the House of Commons, when an MP questioned Assad's "real priorities".
Mike Gapes, the Labour and Cooperative MP for Ilford South, said: "Is it not clear that the Assad regime and the Russians have focused all their resources on destroying eastern Aleppo and allowed [Isis] to retake Palmyra?"
Dr Jean-Marc Rickli, a research fellow at King's College London and the Geneva Centre for Security Policy, said huge deployments in Aleppo have left the Syrian regime's limited supply of troops short in other areas.
Palmyra recaptured by Syrian government forces
Show all 10
"Definitely these two events – Aleppo and Palmyra - are not isolated," he told The Independent.
"Aleppo is very symbolic for the regime and very strategic. When the Syrians decided to re-take the city, they had to draw on as many ground forces as possible and that meant taking them from other cities. Palmyra was one of them."
Palmyra is also a hugely symbolic target for Isis, which used the backdrop of its famed ruins as a setting for gory executions and propaganda videos showing the destruction of its cultural heritage.
The recapture of Palmyra is the group's most significant military victory in 18 months, following the loss of major strongholds including Fallujah and Jarablus, and the ongoing assaults on Mosul and Raqqa.
Despite being driven out in March, Isis retained control over large areas of the surrounding Homs province, allowing commanders to bide their time until a chink appeared in the Syrian regime's armour. The Aleppo offensive provided the perfect opportunity.
Christopher Kozak, a Syria research analyst at the Institute for the Study of War, said some of the forces used to defeat Isis in Palmyra had been transferred from Aleppo Governorate, and were gradually pulled back over recent months to prepare for the final advance.
He told The Independent that mainly "ill-trained conscripts and militiamen" were left to defend Palmyra, which he predicts Isis will hold until Assad decides to move it to the top of his priority list – currently dominated by Aleppo and Idlib.
"The fall of a city does not mean the war is over," Mr Kozak added. "Isis will have a lot of opportunities to threaten parts of Damascus, Homs and Hama."
Over the border in Iraq, the Popular Mobilisation Units have attempted to seal off routes for Isis fighters to pour into Syria as they flee Mosul, but the offensive has raised the risk of bolstering the group's ranks elsewhere.
Isis has further capitalised on its victory in Palmyra to seize tanks, armoured vehicles, missiles, weapons, ammunition and equipment abandoned by Russian and Syrian forces.
Propaganda footage showed militants plundering a Russian airbase on the outskirts of the ancient city, a Unesco world heritage site, and commandeering abandoned Syrian tanks for continuing advances towards the T4 (Tiyas) Airbase between Palmyra and Homs.
Inside Palmyra, fighters rounded up young men and boys in rubble-strewn streets as jihadis mounted Isis' black flag on official buildings.
The PCC reported the disappearance of an unknown number of families, saying some were believed to have been taken to Isis' de-facto capital of Raqqa. Telecommunications and the electricity supply were reportedly cut, while civilians were fleeing the jihadis' advance on the town of al-Qaryatayn.
The UK-based Syrian Observatory for Human Rights has reported dozens of deaths among regime forces and militias, as well as Isis militants being killed in battles.
In an interview with the state-controlled broadcaster Russia Today, Assad agreed that the seizure of Palmyra was "related directly" to Aleppo, but claimed it was due to the US lifting an embargo on supplying weapons to Syria.
After accusing American forces of supporting Isis, he claimed the group wanted to "undermine the victory in Aleppo" and distract Syrian forces.
Russia also blamed America for Isis' victory, with Kremlin spokesman Dmitry Peskov citing "a lack of coordinated action and real cooperation with other states".
There is no indication of an Isis presence in Aleppo city, where opposition areas were controlled by enemy moderate and Islamist rebel groups.
The US Central Command has reported a series of air strikes near Palmyra in recent days, including one that destroyed 168 Isis oil tankers and others targeting Isis vehicles and tactical units.
Dr Rickli said the city's capture is a significant moment following Isis' territorial losses and the killing of figureheads including Omar al-Shishani and Abu Muhammad al-Adnani in air strikes.
"Everybody knows Palmyra now," he added. "Isis has sent a signal that they're not dead.
"The ability for Isis to retake Palmyra shows they are still a major actor in Syria."
Join our commenting forum
Join thought-provoking conversations, follow other Independent readers and see their replies