Before and after pictures that sum up the desperate situation in Aleppo
Ceasefire deal has seen people evacuated from eastern areas of the city
Samuel Osborne
Thursday 15 December 2016 16:53 Comments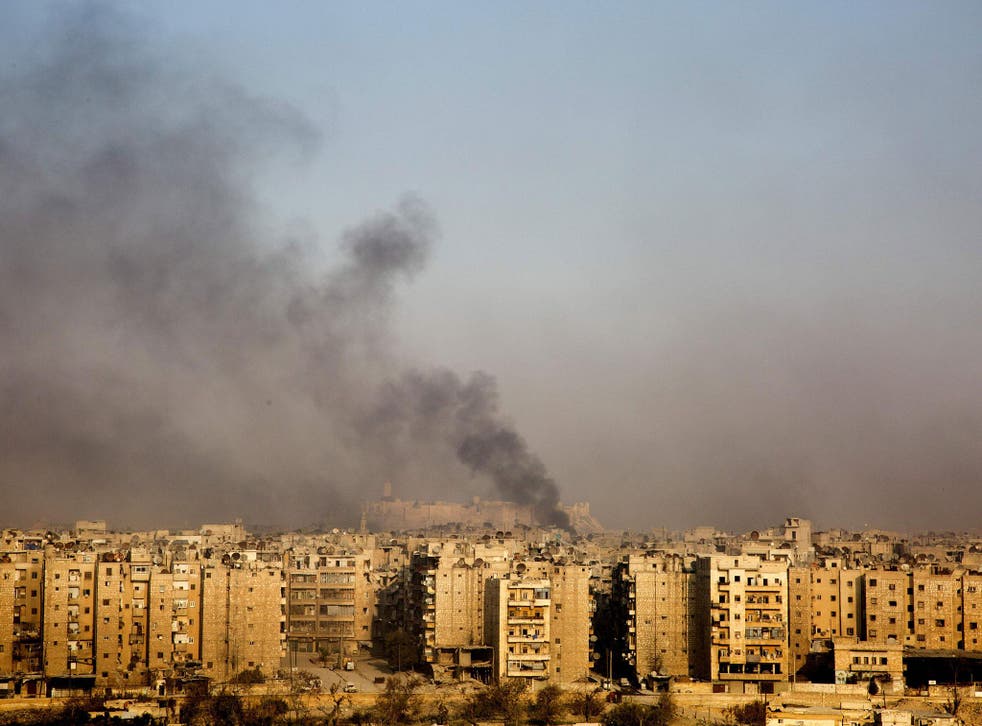 As forces loyal to President Bashar al-Assad retake the city of Aleppo, dramatic images are being shared showing the extent of destruction in Syria's largest city.
On Thursday, a convoy of ambulances carried the first group of wounded and other civilians away from eastern Aleppo.
Much of the city has been reduced to a scene of devastation and rubble.
Pictures of the city's citadel, one of the oldest and larges castles in the world, showcase how Aleppo has changed drastically during the civil war.
The city has been the worst-hit during the Syrian civil war.
As Syrian regime forces regained control of the last areas of Aleppo, many took to social media to share before and after images of the city.
Aleppo before the Syrian Civil War

Show all 12
Syrian TV has broadcast live footage of a long convoy of ambulances and green buses driving through government territory and into a rural, rebel-held part of Aleppo province.
The evacuation is part of a ceasefire deal marking the end of the rebel's four-year control of eastern Aleppo as they surrender their foothold in the face of a devastating ground and air offensive by government forces, backed by Russian air strikes.
Hundreds of civilians have been killed and tens of thousands displaced during the government's campaign to retake the city.
The handover of Aleppo's remaining rebel-held distracts to Mr Assad's forces would constitute a turning point in Syria's neary six-year civil war, as he would control most of the country's urban centres.
Register for free to continue reading
Registration is a free and easy way to support our truly independent journalism
By registering, you will also enjoy limited access to Premium articles, exclusive newsletters, commenting, and virtual events with our leading journalists
Already have an account? sign in
Join our new commenting forum
Join thought-provoking conversations, follow other Independent readers and see their replies