Ankara bombing: Kurdish militant group claims attack in Turkish capital
The group has previously claimed responsibility for a car bombing attack on a military convoy in Ankara which killed 28 people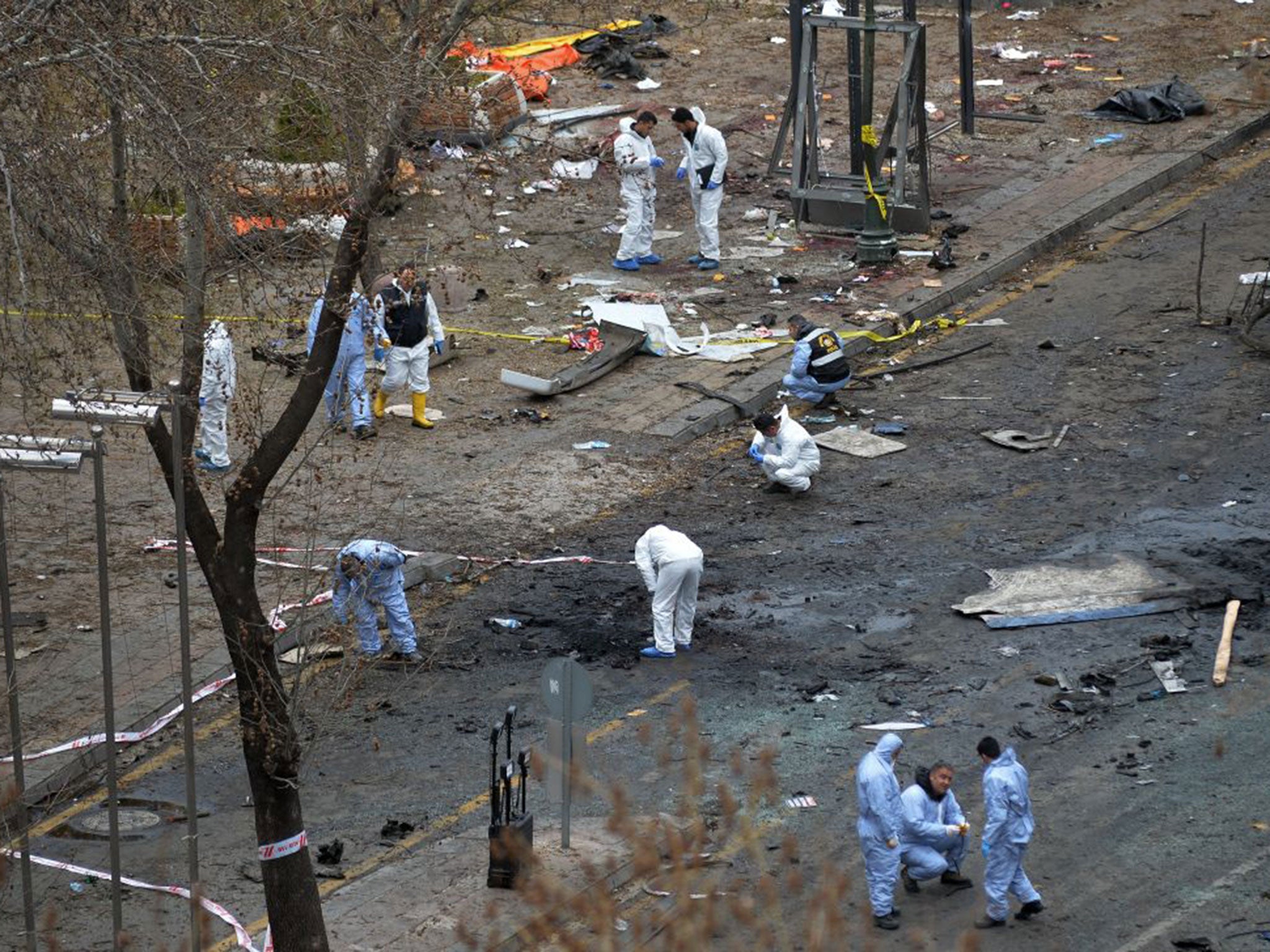 A Kurdish militant group has claimed responsibility for a suicide bomb attack which killed 37 people in the Turkish capital of Ankara.
In a statement on their website, the Kurdistan Freedom Hawks (TAK) described Sunday's attack as "vengeful action" for continuing Turkish security operations against Kurdish militants in the southeast, which human rights groups say have killed hundreds of civilians.
It said the attack was aimed at security forces and was not intended to kill civilians, but said further civilian losses in its attacks were "inevitable".
The group also warned of future attacks on authorities behind the security operations in southeast Turkey.
The attack came hours after the Turkish government announced a curfew in the Kurdistan region as part of escalating operations against Kurdish militants.
The TAK has previously claimed responsibility for a car bombing attack on a military convoy in Ankara which killed 28 people.
It also claimed responsibility for a mortar attack at Istanbul's Sabiha Gökçen International Airport last December.
The group presents itself as a splinter group from the Kurdistan Workers Party (PKK).
In pictures: Ankara bombing
Show all 30
Separately, the German foreign ministry said it has shut its embassy in Ankara, due to indications of a possible imminent attack.
The ministry said the German school in Istanbul had also been shut due to an "unconfirmed warning".
On Tuesday, Germany issued an alert to its citizens in Ankara warning of an "imminent attack".
Additional reporting by agencies
Join our commenting forum
Join thought-provoking conversations, follow other Independent readers and see their replies