Assad claims US-led coalition is conveying 'information' about anti-Isis air strikes to Syria
Syrian President claims government forces only use bullets, missiles and bombs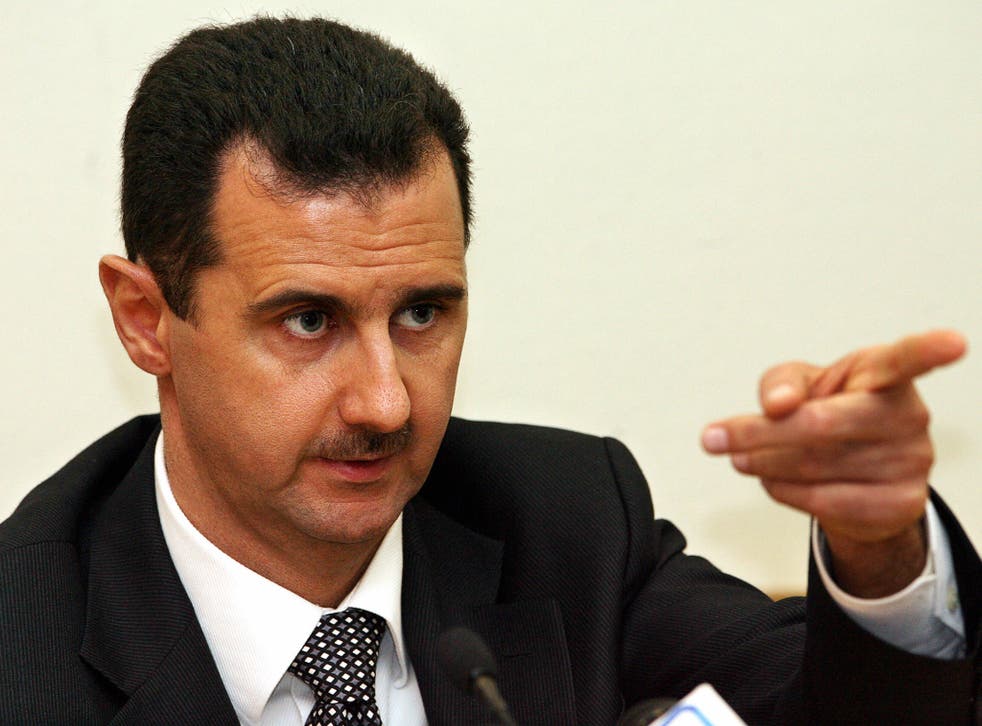 President Bashar al-Assad says the Syrian government is receiving information from the US-led coalition about air strikes it is conducting against Isis, as he denied the highly controversial use of barrel bombs by his forces.
The coalition launched a bombing campaign against Isis targets in Syria in September, sharing airspace with Syrian forces also waging a campaign against the militants.
The US has said Assad cannot be a partner in the campaign against the group, describing him as part of the problem, but it said it had informed the Syrian ambassador to the United Nations ahead of the first strikes.
Assad told the BBC the coalition - which includes Britain - would "convey information" through third parties, including Iraq, but he ruled out any direct co-operation with the United States.
He insisted this information was "nothing tactical", adding: "There is no dialogue. There's, let's say, information, but not dialogue."
In pictures: Syria conflict

Show all 40
He flatly ruled out engaging in direct talks with America or joining the coalition to "degrade and destroy" Isis, saying they would not talk to anyone "unless he's a puppet".
"They easily trample over international law, which is about our sovereignty now, so they don't talk to us, we don't talk to them," he said.
The Syrian President was more evasive when questioned about government forces' use of devastating barrel bombs, dismissing well documented accounts of thousands being killed after the weapons were dropped indiscriminately onto rebel-held areas as a "childish story".
"I know about the army. They use bullets, missiles and bombs. I haven't heard of the army using barrels, or maybe, cooking pots," he said.
"There are no indiscriminate weapons. When you shoot you aim, and when you shoot, when you aim, you aim at terrorists in order to protect civilians... You cannot have war without casualties.
"There is [are] no barrel bombs. We don't have barrels. Again, it's like talking about cooking pots. We don't have cooking pots."
Assad dismissed Western plans to support and train "moderate opposition" forces in Syria as a "pipe dream", insisting that the opponents of his regime were extremists and terrorists like Isis and al-Qaeda.
"They are the same grassroots," he claimed.
Assad also denied using chlorine gas as part of a chemical weapons attack against his own people, claiming the substance was more likely to be found in households than within the military.
Syria's suspected chemical weapon attack in Syria almost led Britain to war in 2013.
Register for free to continue reading
Registration is a free and easy way to support our truly independent journalism
By registering, you will also enjoy limited access to Premium articles, exclusive newsletters, commenting, and virtual events with our leading journalists
Already have an account? sign in
Register for free to continue reading
Registration is a free and easy way to support our truly independent journalism
By registering, you will also enjoy limited access to Premium articles, exclusive newsletters, commenting, and virtual events with our leading journalists
Already have an account? sign in
Join our new commenting forum
Join thought-provoking conversations, follow other Independent readers and see their replies