Pro-LGBT posters appear in the streets of Baghdad: 'Difference is the basis of life'
Members of LGBT community in Iraq have been murdered, tortured and kidnapped in recent years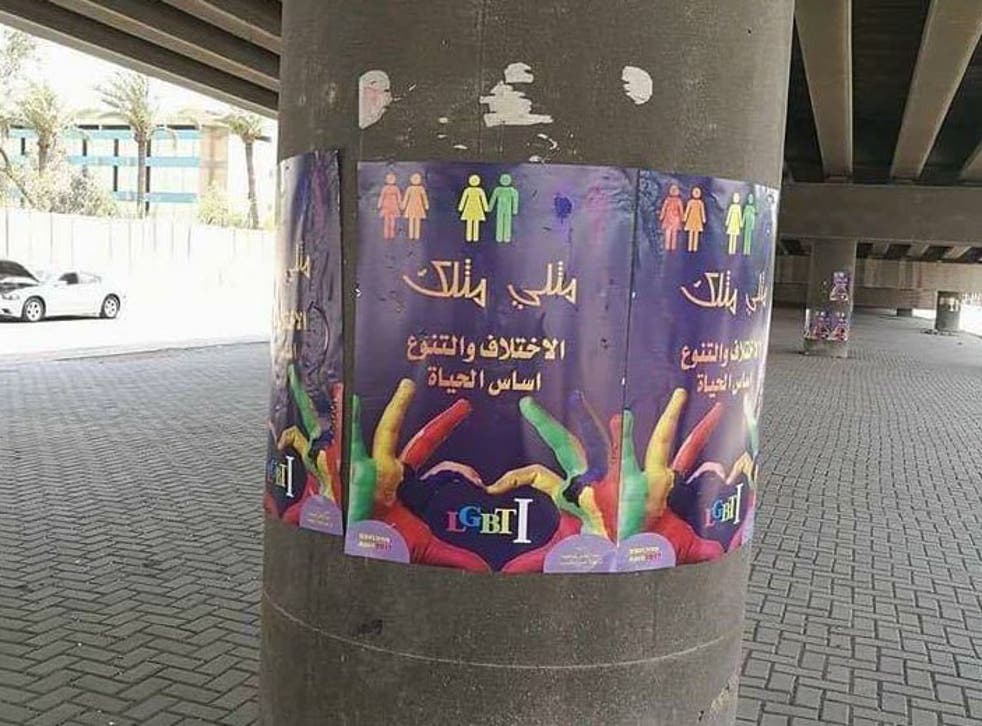 Posters advocating equal rights for the LGBT community have appeared in the streets of Baghdad.
The posters show two hands, painted in rainbow colours, making a heart shape over the abbreviation LGBTI.
A phrase beside the picture, written in Arabic, reads, "I am equal to you. Difference is the basis of life."
It is not yet known who is behind the campaign.
Pictures of the posters were uploaded to the Baghdad1 Facebook page, which has prompted a mix of positive and outraged reactions.
"I hope the day comes we accept each other," wrote one Facebook user, translated from Arabic.
"I care about the person, his humanity, and his morals, and his treatment and I have nothing to do with who participates in his bed," wrote another.
Thousands march against Donald Trump in LGBT rights parade

Show all 8
The campaign surfaced during the holy month of Ramadan in Iraq, a country which does not outlaw homosexuality but has been reported for human rights offences.
Human Rights Watch reported kidnappings, murders and brutal torture of members of the LGBT community over the last decade.
LGBT activism in Iraq has only recently gained traction thanks to the emergence of an underground group called IraQueer.
IraQueer says on its website that it is the first "human rights organisation focusing on the LGBT+ community in Iraq/Kurdistan region".
Amir Ashour, founder of IraQueer
Its founder, Amir Ashour, was forced to flee to Sweden in 2015 after he received death threats.
"Technology, and especially social media, have changed the face of activism, they've had so much impact for us", Mr Ashour told The Independent last year.
"That me and my fellow activists can talk long-distance and hide our identities… that would never have been possible before the last few years."
With the rise of Isis in Iraq over the past three years, there has been renewed concern for LGBT equal rights and the community's safety.
ARA News Network published reports - warning, it contains images readers may find distressing - of men convicted of "being gay" who were thrown from rooftops to their deaths.
Join our new commenting forum
Join thought-provoking conversations, follow other Independent readers and see their replies