Netanyahu says airstrike on Gaza tower did not hit 'uninvolved' people as Biden calls Israel and Abbas
Biden spoke to the Palestinian leader and Israeli PM by telephone after airstrike on building used by media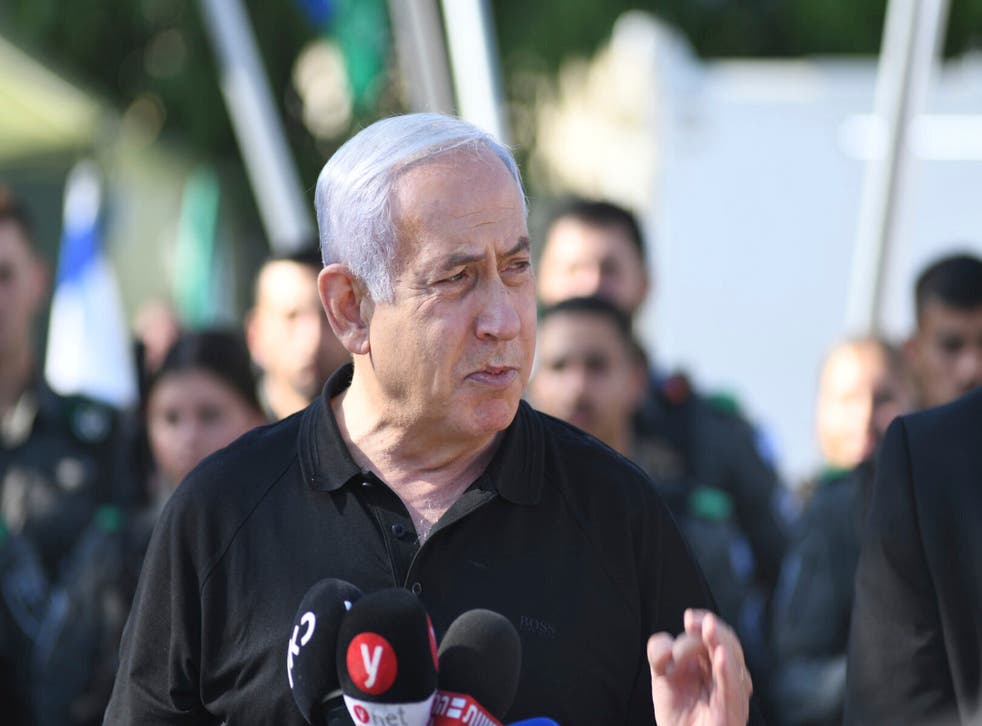 Benjamin Netanyahu told President Joe Biden that "the uninvolved were evacuated" from a Gaza tower housing media outlets before Israel's devastating and widely-condemned airstrike on Saturday.
The Israeli prime minister said his military "is doing everything to avoid harming" people not involved in its fighting with Hamas and other groups in Gaza.
In response, Biden reaffirmed the United States "strong support for Israel's right to defend itself against rocket attacks from Hamas," officials said.
Biden also called Palestinian President Mahmoud Abbas for the first time since he entered the White House Oval Office in January.
The conversation came amid heavy fighting between Israel and Palestinian militant groups in the Gaza Strip.
A US envoy arrived in the region on Friday seeking calm.
Biden told Abbas the United States opposes the eviction of Palestinians from East Jerusalem's Sheikh Jarrah, the summary said, a case that helped ignite tension in the holy city and spark fighting between Israel and Gaza militants.
The US does not engage with Hamas, which has conrolled Gaza since 2007, but it does talk to Abbas whose Palestinian Authority has limited-self rule in the occupied West Bank.
The official Palestinian news agency, Wafa, says Abbas told Biden that "security and stability will be achieved when the Israeli occupation ends," adding that Palestinians are ready and willing to work toward peace with international mediators.
Palestinians say at least 145 people, including 41 children, have been killed in Gaza since the conflict erupted on Monday. Israel has reported 10 dead, including two children.
Israel's military brought down a 12-floor block in Gaza City that housed the Associated Press and Qatar-based Al Jazeera media operations, as well as other offices and apartments.
Israel gave advance warning of the strike so the building could be evacuated. The Israeli military said later it was a legitimate military target because it contained military assets of Hamas, the Islamist group that runs Gaza.
Register for free to continue reading
Registration is a free and easy way to support our truly independent journalism
By registering, you will also enjoy limited access to Premium articles, exclusive newsletters, commenting, and virtual events with our leading journalists
Already have an account? sign in
Register for free to continue reading
Registration is a free and easy way to support our truly independent journalism
By registering, you will also enjoy limited access to Premium articles, exclusive newsletters, commenting, and virtual events with our leading journalists
Already have an account? sign in
Join our new commenting forum
Join thought-provoking conversations, follow other Independent readers and see their replies