British female diplomat opens new Iranian embassy in London without head covering – and sparks outrage
It is illegal for women to appear in public without a hijab in Iran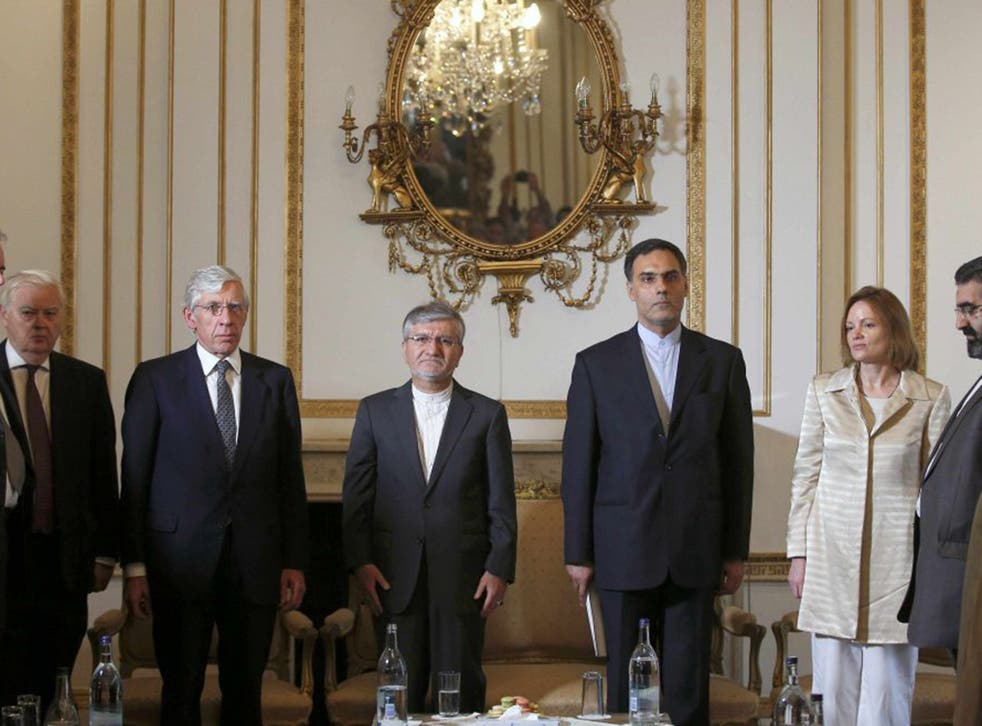 Iran's foreign minister has been heavily criticised for allowing a female British Foreign Office official to enter the Iranian Embassy in London without a hijab.
Senior Foreign Office official Deborah Bronnert represented the British government at the reopening of the Iranian embassy in London.
A photo of the event was shared by My Stealthy Freedom, a Facebook page set up by journalist Masih Alinejad which encourages Iranian women to discard their hijabs in public.
The group wrote on Facebook that conservative media in Iran had attacked Mehdi Denesh-Yazdi, one of Iran's foreign ministers, for "allowing her to enter without a hijab".
It is illegal for women to appear in public without a hijab in the Islamic Republic of Iran. Women who do are sentenced to between ten days and two months imprisonment or forced to pay a fine.
Bronnert has been praised for her actions.
The group wrote on Facebook: "We congratulate her and wish for more female diplomats to respect themselves and women's right and not obey an unjust law."
Speaking to The Independent, Masih Alinejad said: "She is defiantly aware of our campaign. I respect her decision to reject compulsory hijab because a bad law should be rejected.
"If the UK insists on all women not to wear head scarves, all Muslim countries, including Iran would object. The UK should also insist on the same rights for its own diplomats.
"This is what Iranian women want, freedom to choose how they cover themselves."
The foreign office declined to comment on the incident.
Following improved relations between Iran and the West, Foreign Secretary Philip Hammond has-reopened the British Embassy in Iran.
Register for free to continue reading
Registration is a free and easy way to support our truly independent journalism
By registering, you will also enjoy limited access to Premium articles, exclusive newsletters, commenting, and virtual events with our leading journalists
Already have an account? sign in
Register for free to continue reading
Registration is a free and easy way to support our truly independent journalism
By registering, you will also enjoy limited access to Premium articles, exclusive newsletters, commenting, and virtual events with our leading journalists
Already have an account? sign in
Join our new commenting forum
Join thought-provoking conversations, follow other Independent readers and see their replies