British policy against Isis in Syria is like 'dog returning to its own vomit', says former British ambassador
Peter Ford was criticised as an 'aplogist' for saying that the Assad regime should be negotiated with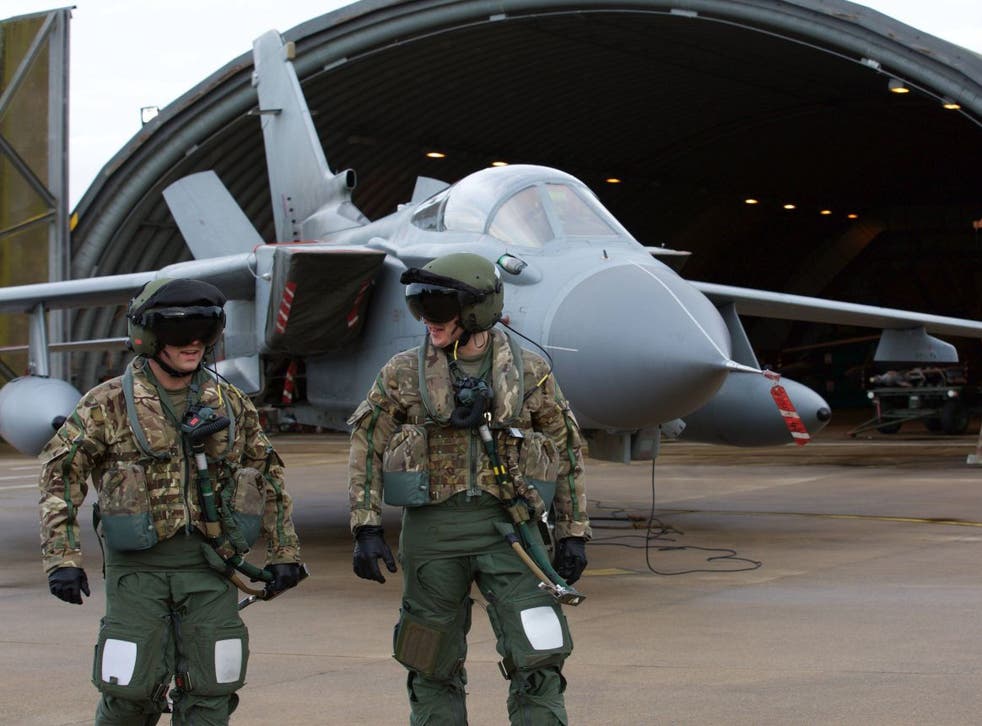 The UK's former ambassador to Syria has likened the Government's intervention to a "dog returning to its own vomit".
Peter Ford, who served in Damascus from 2003 to 2006, blamed Britain as part of the US-led coalition for "prolonging the agony" of the Syrian civil war by supporting the opposition.
In an appearance on the BBC's The Big Questions programme on Sunday, he argued that Bashar al-Assad must be engaged with in order to defeat Isis.
"Realistically, Assad is not going to be overthrown - this becomes more clear with every day that passes," Mr Ford said, hitting out at Western analysts for five years of "wishful thinking".
"It's time to get real, we owe it to the Syrian people. The West has to stop propping up the so-called moderate opposition, which is not moderate at all, and it has to allow the Syrian army backed possibly by the Russians to deal with IS (Isis)."
David Cameron has repeatedly said the Syrian President has no place in the country's future and has called for transition to a new government, in line with Barack Obama, Francois Hollande and other leaders in the US-led international coalition.
Air strikes have not directly targeted government forces, but Kurds and other groups fighting the regime have been supported by bombing and "non-lethal" support, and training was given to selected groups in the early days of the conflict.
Anti-government rebels have been rapidly losing territory under an intensified campaign by Assad's troops backed by Russian air strikes in recent weeks, allowing Kurdish forces to seize more territory.
Meanwhile, Isis has lost no major strongholds in Syria, despite American claims that the international campaign has driven the group from around a third of its territory in the country and neighbouring Iraq.
"It's a local problem that should be dealt with by local governments and they stand a much better practical chance of doing so," Mr Ford said.
"(Intervention) is just prolonging the agony. We should have backed off, we should not have tried to overthrow the regime.
"Despite the failures of this in Afghanistan, Iraq, Libya, like a dog returning to its vomit we go back."
The former ambassador, who also represented the UK in Bahrain before resigning from the Diplomatic Service and joining the UN agency for Palestinian refugees, also accused the Foreign Secretary of undermining a ceasefire agreed in Munich last week.
British jets prepare for air strikes in Syria

Show all 10
When questioned about the Assad regime's atrocities, Mr Ford said the government had been "brutal and made dreadful mistakes" but that its removal would create chaos leading to further sectarianism and "a situation even worse than today".
General Lord Dannat, the former Chief of General Staff, was also on the panel and argued in favour of a ground operation to defeat Isis.
But it was Mr Ford's speech that was fuelling debate on Twitter today, with critics calling him an "apologist" for Assad and Vladimir Putin.
The Foreign Office declined to comment specifically on Mr Ford's remarks but highlighted comments made by Philip Hammond last week.
"The UK's position remains steadfast: a Syrian-led political transition and a genuine commitment to the UN-led peace talks are the only route to the peace so desperately needed by the Syrian people," the Foreign Secretary said.
"Russia and the regime are deliberately targeting the opposition and thus strengthening Daesh (Isis)."
Join our new commenting forum
Join thought-provoking conversations, follow other Independent readers and see their replies