British woman sentenced to jail in Dubai after selfies with sleeping businessman spark hotel brawl
Asa Hutchinson denies involvement in fracas that erupted over prank
Chris Baynes
Tuesday 18 September 2018 21:44 Comments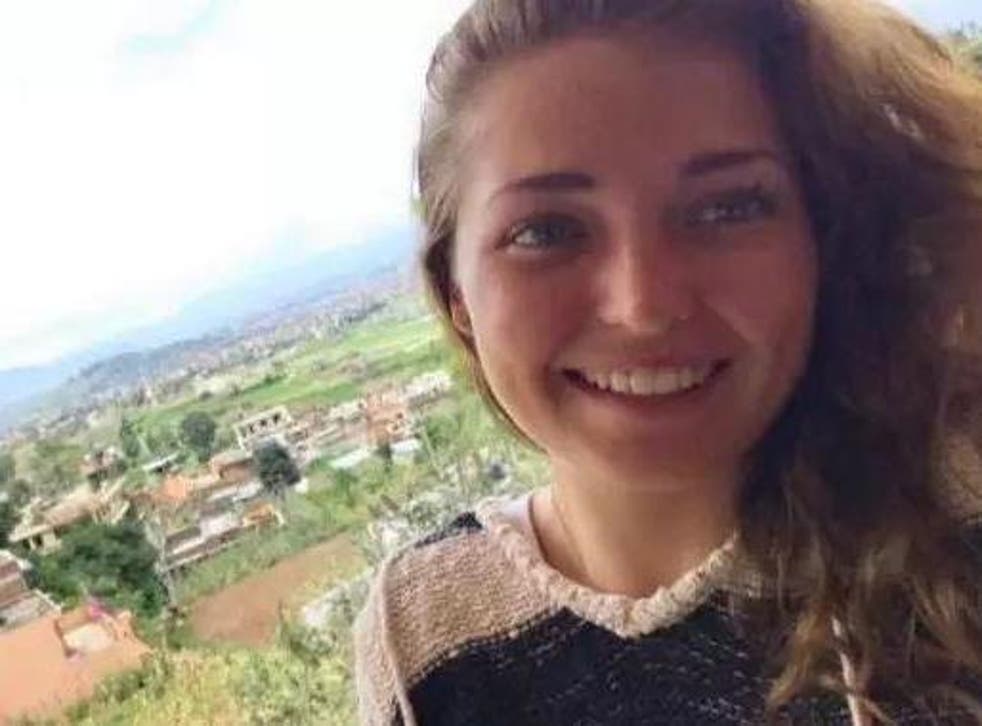 A Dubai court has sentenced a British woman to three months in prison over a brawl which erupted after her group of friends took selfies with a sleeping businessman in a hotel lobby.
Asa Hutchinson, 22, denied any involvement in the fracas but was convicted of assault after her friends fled the Gulf city state.
Her lawyer claimed she effectively been prosecuted for simply witnessing the altercation in April 2016.
Ms Hutchinson, who lived in Dubai at the time, was sentenced in her absence this week after returning home to her family in Chelmsford, Essex.
A 26-year-old British man, who has not been named, was also given a three-month jail term, according to Emirati newspaper The National.
Dubai Criminal Court heard the row erupted after Ms Hutchinson's group posed for pictures next to an IT company executive, a 54-year-old Swede, who had fallen asleep on a sofa.
The businessman woke up after one of the group slapped him in the face, the newspaper reported.
Upon finding the British group around him laughing, he is said to have confronted them and threatened to call the police. A fight broke out in which he suffered a broken nose.
Following the incident, Dubai police questioned Ms Hutchinson's then boyfriend, Ben Hall, and others in the group after getting their names from their hotel's reservations list.
Ms Hutchinson's friends paid cash deposits to get their passports back before flying home to the UK, but she remained in Dubai, where she worked as an account manager for a transport company.
She was charged with assault after voluntarily attending a police station as a witness "to help clarify what occurred", according to Detained in Dubai, a legal organisation which has been representing her.
Ms Hutchinson fled Dubai while awaiting trial.
World news in pictures

Show all 50
Radha Stirling, Detained in Dubai's chief executive, said: "All of the alleged assailants in this incident were released, but because Asa was living in Dubai, and the Swedish man misidentified her as a participant in the row, she was wrongly charged with the assault.
"Asa has been sentenced in absentia, despite there being no evidence to corroborate the questionable testimony of the alleged victim.
"We are glad that Asa is safe in the UK, but this judgment demonstrates how easily convictions occur in the UAE in the absence of any acceptable standards of due process."
Ms Hutchinson's mother, Lucie Harrison, said her daughter was "absolutely and completely innocent".
"What I find really upsetting is that Asa has not turned her back and run away – she was saying, I've done nothing," she added. "She's really taking the rap, those guys in Dubai really seem to do things by association. I just find the whole thing so shocking."
Detained in Dubai has previously worked on a number of prominent cases in which Britons have been allegedly treated unfairly by the state's legal system.
In November 2017 a maritime security officer was arrested after being accused of having "too many" anti-depressants". He was later released without charge.
The previous month Dubai's ruler, Sheikh Mohammed bin Rashid al-Maktoum, intervened to secure the release of a Scottish tourist who was facing three months in prison after accidentally touching a man's hip.
"We frequently see forced and false confessions, and the complete dismissal of testimony and evidence for the defence," Ms Stirling said. "Asa's case is yet another example of this.
"While she is certainly better off being in the UK; Asa is innocent of the allegations here and should never have been forced to leave the UAE, where she was building a life for herself.
"A conviction in absentia can often lead to an extradition request by the Emirates, and an Interpol Red Notice; so even though Asa is fortunate to not be in jail right now, she is still likely to suffer the consequences of the UAE's deeply flawed and biased legal system."
A UK Foreign Office spokesman said: "Our staff assisted a British woman who was arrested and subsequently released in Dubai. We were in contact with the local authorities to follow the progress of her case."
Register for free to continue reading
Registration is a free and easy way to support our truly independent journalism
By registering, you will also enjoy limited access to Premium articles, exclusive newsletters, commenting, and virtual events with our leading journalists
Already have an account? sign in
Join our new commenting forum
Join thought-provoking conversations, follow other Independent readers and see their replies