Bullish allies resist Iran's call for end to nuclear sanctions
UK ministers warned that Israeli strike on Iran nuclear facilities could spark Middle East war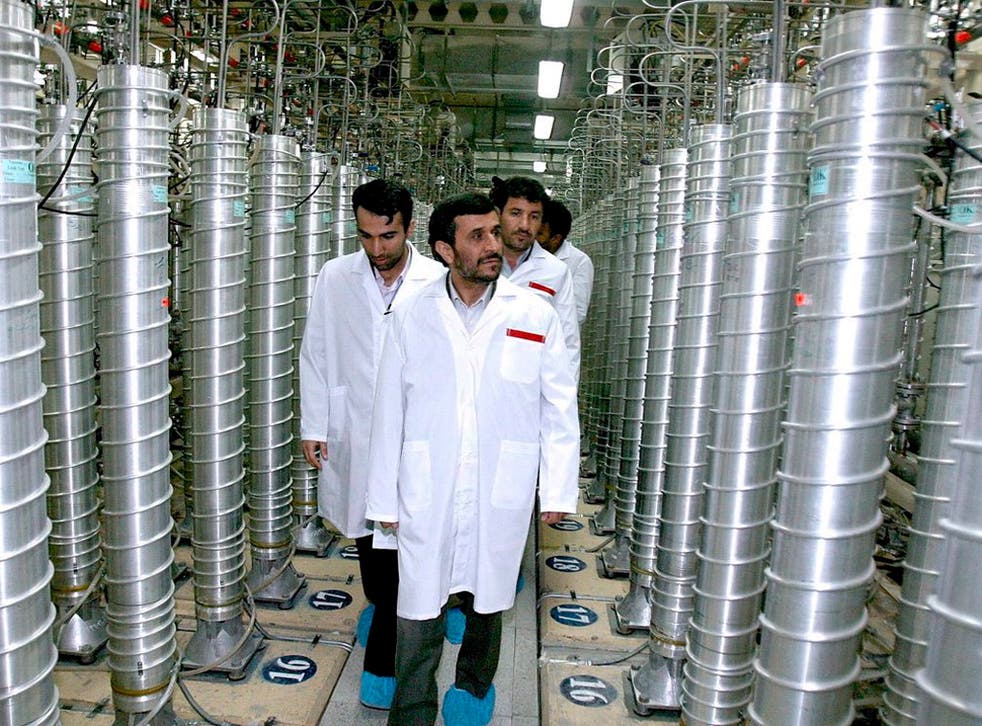 World powers meeting in Baghdad yesterday produced new proposals aimed at limiting the levels of uranium enrichment in Iran's nuclear programme and edging towards a deal they hope could lift the threat of a Middle East war.
But they appeared to be resisting proposals from Tehran for an immediate easing of sanctions in return for tentative progress on the demand that UN weapons inspectors could visit a military base suspected of being used for nuclear-related arms testing.
A key proposal from the US, France, Britain, China, Russia and Germany, as they began negotiations with Iran for the first time in 15 months, has the goal of persuading the Islamic republic to halt its highest-concentration enrichment at the level of 20 per cent.
It is this level – as opposed to the 3.5 per cent more widely applied in Tehran's nuclear programme – which most worries Western governments as it indicates Iran has overcome the most serious obstacles to enrichment at the 90 per cent level required for a nuclear weapon. Iran insists that its programme is aimed only at energy and medical uses and that nuclear weapons are forbidden by Islam.
In London, it emerged that Cabinet ministers have discussed what might happen if the current negotiations fail. The National Security Council, chaired by David Cameron, was warned that an Israeli military strike on Iran's nuclear facilities could spark a wider Middle East war in which Iran closed the Straits of Hormuz, which carry more than a fifth of the world's oil supplies.
UK Government law officers are said to be looking into the legality of any action by Britain in this scenario, including a Royal Navy deployment. Any military intervention could cause tension between the Conservatives and their Liberal Democrat Coalition partners, who opposed the 2003 invasion of Iraq.
Downing Street welcomed Iran's involvement in yesterday's talks and refused to discuss the Government's contingency plans. Douglas Alexander, the shadow Foreign Secretary, said: "Instead of sabre-rattling in public about what could happen if the diplomatic efforts fail, the Government should be focused on ensuring a successful outcome to the talks now under way."
Michael Mann, spokesman for the EU's foreign policy chief Baroness Ashton, said: "We have a new offer on the table which addresses our main concerns about the Iranian nuclear programme: the 20-per cent enrichment question." In a separate interview with Iranian Press TV, Mr Mann said no final deal was expected in Baghdad, but declared, without giving details: "We have put forward some things from our side to give back to the Iranians... It's up to them to react."
Israel has held open the possibility of a unilateral military strike on Iran's nuclear facilities and in recent days has warned the West against making concessions. Ehud Barak, the Israeli Defence Minister, yesterday repeated that "a nuclear Iran is intolerable and no options should be taken off the table". He said an Iranian nuclear industry was only acceptable to Israel if it shut down all its enrichment sites and relied on imported fuel.
In Baghdad, Mr Mann suggested any easing of sanctions was unlikely during the current talks. He said the sanctions had helped to bring Iran to the negotiating table and added that some of the most painful ones – including the EU ban on Iranian oil imports due to start on 1 July – were a "matter of the law".
In Tehran, the Iranian Foreign Minister Ali Akbar Salehi said he hoped for "good news" in a "day or two." He added: "The ideas fielded to us speak of the fact that the other side would like to make Baghdad a success."
Join our new commenting forum
Join thought-provoking conversations, follow other Independent readers and see their replies