Can't stand the heat? Come to world's first climate-controlled city
Dubai to build the world's largest shopping centre inside a 48 million square-foot climate-controlled 'city'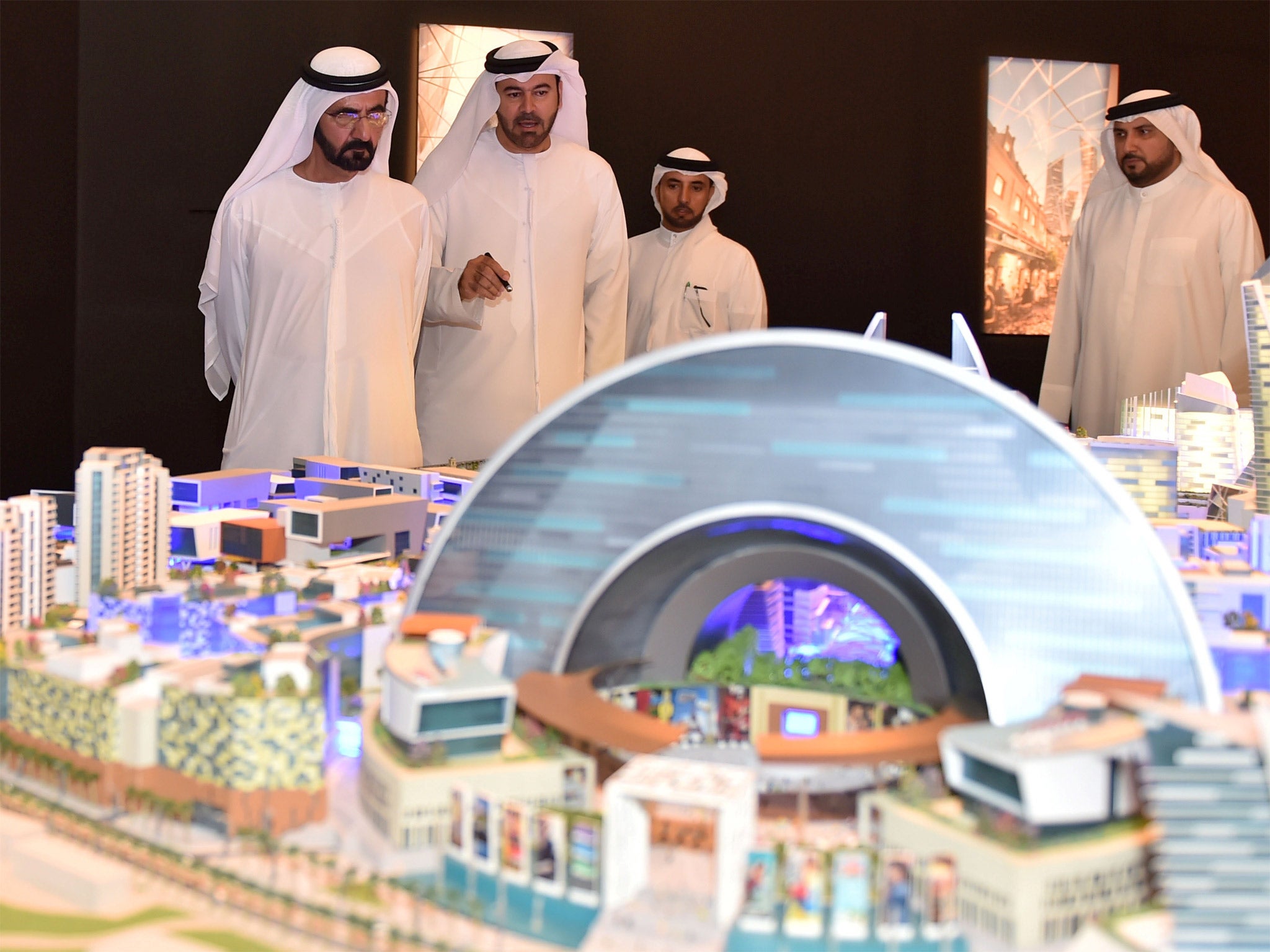 Dubai has already earned a reputation for pushing the boundaries with its architecture, having built the world's tallest building, a hotel shaped like a sail and a palm tree‑shaped archipelago of luxury properties.
But now developers have unveiled plans for the city's most ambitious project yet: to build the world's largest shopping centre inside a 48 million square-foot climate-controlled "city".
Billed as the first "temperature-controlled, pedestrian city", the sprawling complex will feature the world's largest theme park, more than 100 hotels and apartments, a shopping area based on London's Oxford Street and theatre district modelled around Broadway in New York. The site will connect its facilities with promenades that stretch almost 4.5 miles long.
News of the project, which was announced to great fanfare in Dubai over the weekend, marks a return to the headline-grabbing mega projects that defined the desert state's rapid and extravagant development until the 2009 financial crash hit the property market.
That sparked a debt crisis that resulted in many large-scale projects having to be reduced in size or scrapped altogether. The Mall of the World, which was unveiled by Dubai's ruler Sheikh Mohammed bin Rashid al-Maktoum, is designed to help the city become a year-round destination that authorities hope will pull in 180 million visitors annually when it is completed.
The Sheikh owns the company responsible for the development.
"We announced recently that we plan to transform Dubai into a cultural, tourist and economic hub for the two billion people living in the region around us; and we are determined to achieve our vision," said Sheikh Mohammed, who is also Vice-President of the United Arab Emirates (UAE), which includes Dubai.
"Our ambitions are higher than having seasonal tourism. Tourism is a key driver of our economy, and we aim to make the UAE an attractive destination all year long.
"This is why we will start working on providing pleasant temperature-controlled environments during the summer months."
He added that the "growth in family and retail tourism underpins the need to enhance Dubai's tourism infrastructure as soon as possible".
"We are confident of our economy's strength, optimistic about our country's future and we continue to broaden our vision."
The development is expected to be Dubai's main focus at the UAE World Expo trade fair in 2020.
However, details of the of timeframe and, more crucially, the cost of the project, have yet to be released.
A number of equally esoteric developments are already under way, including an underwater hotel and a replica of India's Taj Mahal, except this one will be four times the size of the original.
The city is also home to the world's tallest building – the 829.8-metre Burj Khalifa – and the world's biggest natural flower garden, which contains over 45 million flowers.
Join our commenting forum
Join thought-provoking conversations, follow other Independent readers and see their replies