Cautious hope of a deal with Iran over nuclear power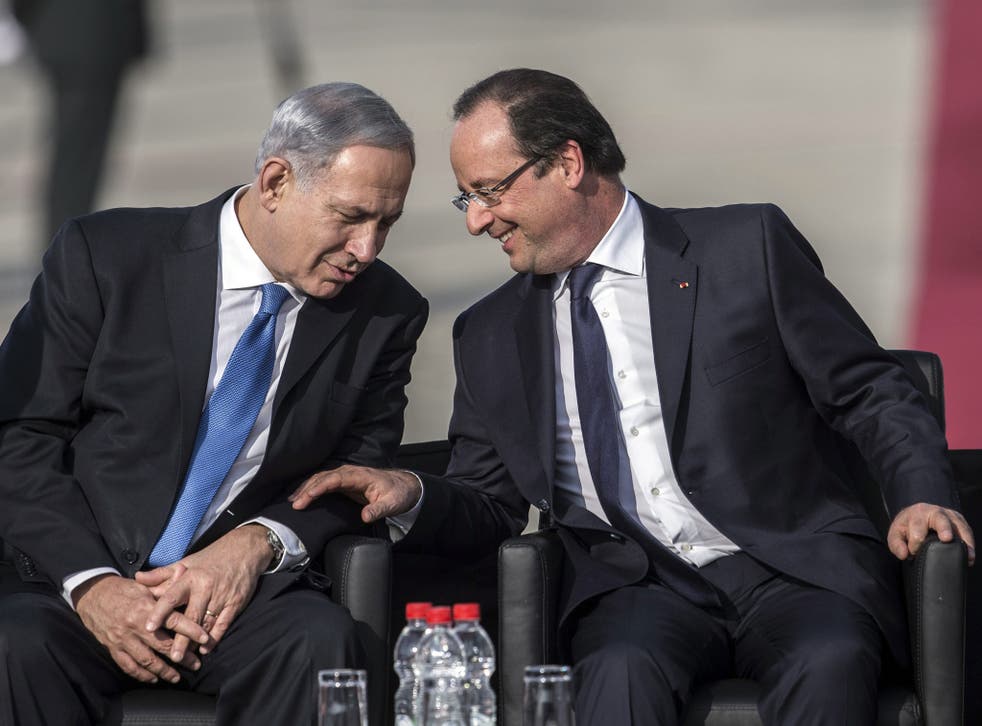 After several false starts, Western negotiators are cautiously hopeful of a breakthrough deal with Iran this week to curb Tehran's nuclear programme in return for sanctions relief.
Senior officials from the European Union and six leading nations are to meet again in Geneva with the Iranian Foreign Minister, Mohammad Javad Zarif, and other Iranian negotiators after three days of negotiations wound up inconclusively last weekend.
Mr Zarif has blamed the French foreign minister, Laurent Fabius, for seeking last minute amendments that limited the Western offer on the table. But a French official insisted that there is "no divergence" between the Obama administration and the French government after their two presidents spoke by phone on Wednesday. He said the talks ended because "the Iranians needed more time.
According to the French official, the ball remains in Iran's court. He said there "can be an agreement" if Iran provides the guarantees sought by the P5+1 - the five permanent members of the UN Security Council, plus Germany – that its nuclear activities do not have a military purpose.
France's role in the negotiations, which will resume on Wednesday, was complicated yesterday by the start of President Francois Hollande's three-day visit to Israel, where he was afforded a heroes' welcome.
Israel credits France with thwarting a deal during the previous round of negotiations that would have eased sanctions for suspension of part of Tehran's nuclear programme. "Israel views France as a true friend. You Mr President have taken a resolute stance regarding Syria and in the face of Iran's relentless attempts to arm itself with nuclear weapons which would endanger not just Israel but regimes and countries throughout the Middle East," Israeli Prime Minister Benjamin Netanyahu said at the welcoming ceremony. A nuclear armed Iran, he added "would also endanger France, Europe and the entire world."
"France will not give way on nuclear proliferation," Mr Hollande said. ''So long as we are not certain Iran has renounced nuclear arms we will keep in place all our demands and sanctions.''
The government in Tehran has consistently said that its nuclear programme is solely for energy production. But given Iran's failure to come clean on past nuclear weapons activities, which are believed to have stopped in 2003, it must overcome what Iran expert Karim Sadjadpour described yesterday as "an ocean of mistrust." The Iranian authorities meanwhile need convincing that the West is not bent on regime change in Tehran.
If a deal is reached in Geneva next week, it would run for a period of six months during which negotiations on a comprehensive accord would continue.
The toughened P5+1 terms put forward last week demanded a halt to construction of a heavy water reactor at Arak, which could produce plutonium when it comes online in the second half of next year.  The Arak reactor would provide Iran with a second pathway towards a nuclear bomb, in addition to the enriched uranium route.
Iran has already mastered the critical technology of uranium enrichment, but has not reached the level required. Currently it has not gone beyond 20 per cent grade enrichment, but to build a bomb the uranium would have to be enriched to more than 90 percent. In order to do that, Iran would have to break out of UN controls, which it has so far shown no sign of doing.
But while an argument can be made for a civilian use of enriched uranium – Iran says that its 196-kilo stockpile of 20 percent enriched uranium is for medical isotopes – security experts say that no such argument can be made for the heavy water plant, whose function is considered to be overtly military.
While French officials point out that the negotiations are " technical and very complex," it could be that they neglected the political dimension. Dissenting voices unhappy at the prospect of a deal with Iran have come to the fore since the Geneva talks broke up.
Members of the US House of Representatives are due to vote on new sanctions against Iran, which according to Secretary of State John Kerry have reduced Iran's oil revenue from $120bn a year to about $45bn. While hawkish members of Congress are keen to go ahead, both he and President Barack Obama have urged members to hold off.
Other governments opposed to a deal which would not cut back the Iranian programme more radically, such as those in Israel and Saudi Arabia, have also mobilised in the past few days.
If a deal is reached next week, it would be a major step in reconciling the US and Iran, which have not had diplomatic relations since the 1979 hostage crisis in Tehran. President George Bush rebuffed earlier Iranian overtures, but hopes of a new dawn were raised by the election last June of President Hassan Rouhani, a pragmatic official who oversaw a short-lived deal with the EU in 2003 in which Iran agreed to freeze its nuclear programme.
Mr Sadjadpour, an analyst with the Carnegie Endowment for International Peace, said via email: "The Iranians still badly want a deal that will offer them an economic respite. As for the Obama administration, Iran provides one of the very few opportunities for diplomatic success in the Middle East."
Like other strategic analysts, Mr Sadjadpour said that negotiating a comprehensive final deal will be "doubly difficult" compared to reaching an interim deal.
The US Congress will expect Tehran to make major nuclear compromises in return for minor sanctions relief, and the Iranian government will expect Congress to lift all major sanctions in exchange for relatively minor nuclear compromises, he said. "A half way meeting point could prove elusive."
Join our new commenting forum
Join thought-provoking conversations, follow other Independent readers and see their replies