Christians flee after 220 Assyrians are kidnapped by Isis militants storming villages and torching churches in northeastern Syria
Isis militants are believed to be holding them at the Abd al-Aziz mountain
Heather Saul
Thursday 26 February 2015 11:22 Comments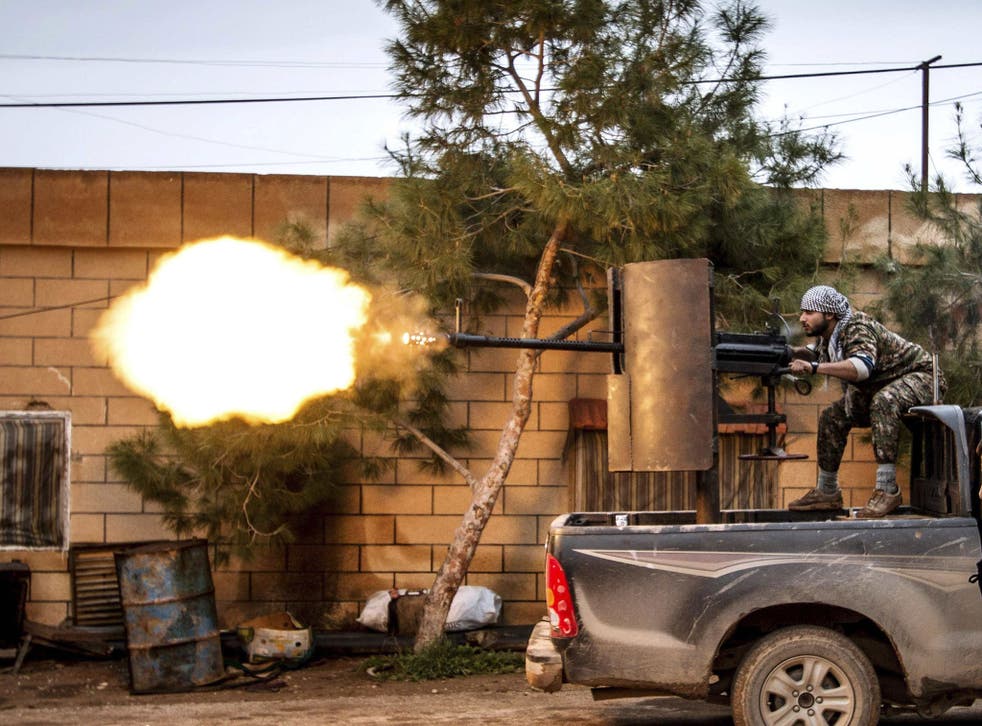 The number of Assyrian Christians kidnapped by Isis has been raised to 220 after militants stormed more villages, a Syrian human rights watch dog has claimed.
Isis fighters captured dozens more Christian Assyrians from 11 communities near the town of Tal Tamr, in northeastern Syria, in the past three days, according to the London-based Syrian Observatory for Human Rights (SOHR).
The spate of abductions has caused thousands of Christians to flee the town in Hassakeh province, which lies on the border of Turkey and Iraq.
Rami Abdurrahman, the SOHR's director, told The Independent Isis has stormed a number of Assyrian villages over the past three days. He said Isis militants took those captured to the Abd al-Aziz mountain, southwest of Tal Tamr, where they are still being held.
Timeline: The emergence of Isis

Show all 40
The group is also believed to have torched two churches in the town.
Habib Afram, President of the Syriac League in Lebanon, warned earlier this week that this latest assault puts the Christian population further in jeopardy. "We are witnessing the end of the Christian presence in the east," he told The Guardian.
Isis now controls 10 Assyrian villages in the Tal Tamr area, according to the SOHR, and has also kidnapped fighters with the Kurdish People's Protection Units (YPG) who launched an assault on Isis militants in Tel Tamr.
It quoted Assyrian sources as saying negotiations are taking place through mediators from Arabian tribes in a bid to secure the release of those kidnapped.
Activist groups reported 150 people from Assyrian Christian villages had been taken from villages along the Khabur River on Wednesday.
The abductions come as the military alliance between the US-led coalition and Kurdish fighters killed 17 militants overnight, bringing the total number killed to 132 since 21 February.
Register for free to continue reading
Registration is a free and easy way to support our truly independent journalism
By registering, you will also enjoy limited access to Premium articles, exclusive newsletters, commenting, and virtual events with our leading journalists
Already have an account? sign in
Join our new commenting forum
Join thought-provoking conversations, follow other Independent readers and see their replies