Donald Trump's Israel ambassador pick is told that moving US embassy to Jerusalem would be 'declaration of war'
Potential US ambassador to Israel David Friedman said he looks forward to working in a 'US embassy in Israel's eternal capital, Jerusalem,' angering Palestinians and liberal Jewish groups 
Saturday 17 December 2016 03:39 GMT
Comments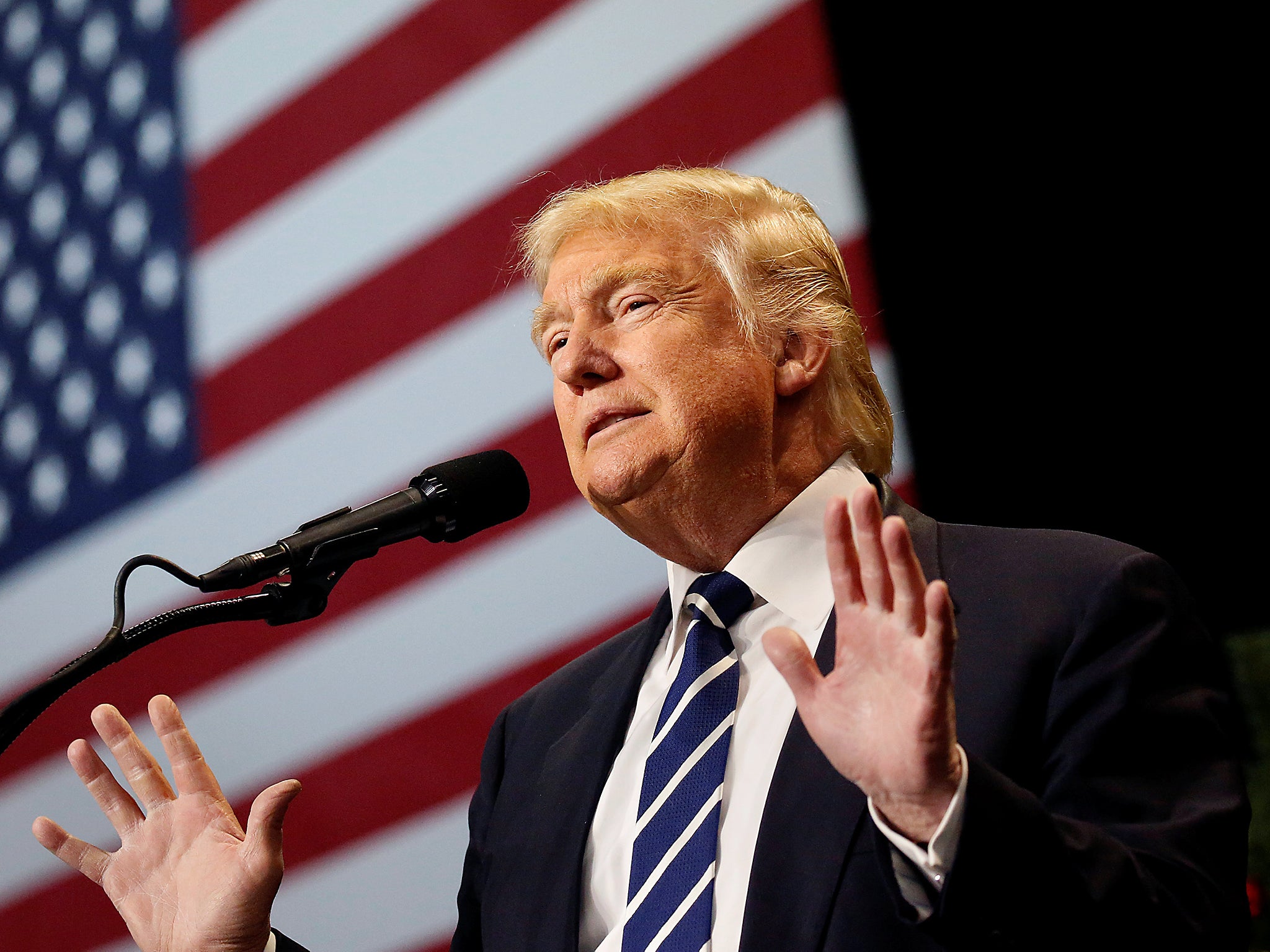 A suggestion from US President-elect Donald Trump's hard-liner pick for Israeli ambassador that the US embassy in the country will be moved to Jerusalem has been met with condemnation from both Arab and liberal Jewish sources.
David Friedman, a bankruptcy lawyer and long-time friend of the incoming US president, was announced as the transition team's candidate for the post late on Thursday.
Mr Friedman is a controversial choice, to say the least. He has described Jewish Americans who advocate a two-state solution to the Israeli-Palestinian conflict as "far worse" than those who policed their fellow Jews in Nazi concentration camps, and told Haaretz in June that Mr Trump's administration will support Israeli expansion in parts of the West Bank.
A Palestinian state is not "an American imperative," he said, adding that "Nobody really knows how many Palestinians live [in the West Bank]."
Mr Trump's campaign promise to move the US' diplomatic operation to Jerusalem from Tel Aviv was widely criticised by most of the international community, including the US's closest allies in Western Europe and the Arab world.
Israel annexed east Jerusalem in a move that is not internationally recognised and claims the entire city as its capital - as do Palestinians.
But Mr Friedman appears set to make good on the promise, stating on Thursday that "I intend to work tirelessly to strengthen the unbreakable bond between our two countries and advance the cause of peace within the region, and look forward to doing this from the US embassy in Israel's eternal capital, Jerusalem."
'I saw Israeli bulldozer kill Rachel Corrie'
Show all 3
Moving the embassy would be as good as a "declaration of war," said Sheikh Ekrema Sabri, imam of the al-Aqsa Mosque in Jerusalem.
"This nomination is reckless, putting America's reputation in the region and credibility around the world at risk," a statement from J Street, a liberal pro-Israel group based in Washington, said, adding the organisation was "vehemently opposed" to Mr Friedman's nomination.
Saeb Erekat, secretary-general of the Palestinian Liberation Organisation, said Jerusalem was a final-status issue to be negotiated between Israel and the Palestinians, who also want it as the capital of a future independent state.
"No one should take any decisions which may preempt or prejudge (negotiations) because this will be the destruction of the peace process as a whole," Mr Erekat said, according to a transcript provided by an aide.
Palestinian American activist Ali Abunimah was somewhat resigned to the news.
"Obama's policy has been unconditional funding for Israel as it builds settlements. So Friedman simply ends lie that US opposes settlements," he tweeted, adding that Mr Friedman's "should be seen as realignment of US official rhetoric with longstanding actual US pro-settlement policy."
Israeli man starts charity to get injured Syrians to Israel for medical treatment
He went on to theorise that the anti-Israel Boycott, Divestment and Sanctions (BDS) movement could be galvanised if the US moves to an explicitly pro-settlement stance.
A top Jewish settlement advocate was pleased with the appointment, however. "[Friedman has] a deep love for all of the land and people of Israel," Oded Revivi, the chief foreign envoy of the Yesha Council said. He looked forward to Mr Friedman providing settlers with a "direct line to the American president," Mr Revivi added.
Israeli construction over the agreed 1967 Green Line is widely viewed as one of the main stumbling blocks to peace in the Israeli-Palestinian conflict.
Under current prime minister, right wing Benjamin Netanyahu, settlement construction in the West Bank has gone up by 23 per cent since 2009.
Join our commenting forum
Join thought-provoking conversations, follow other Independent readers and see their replies