Donald Trump says he would 'love' to see US embassy in Jerusalem
Comments come as President hosts Israeli Prime Minister Benjamin Netanyahu at the White House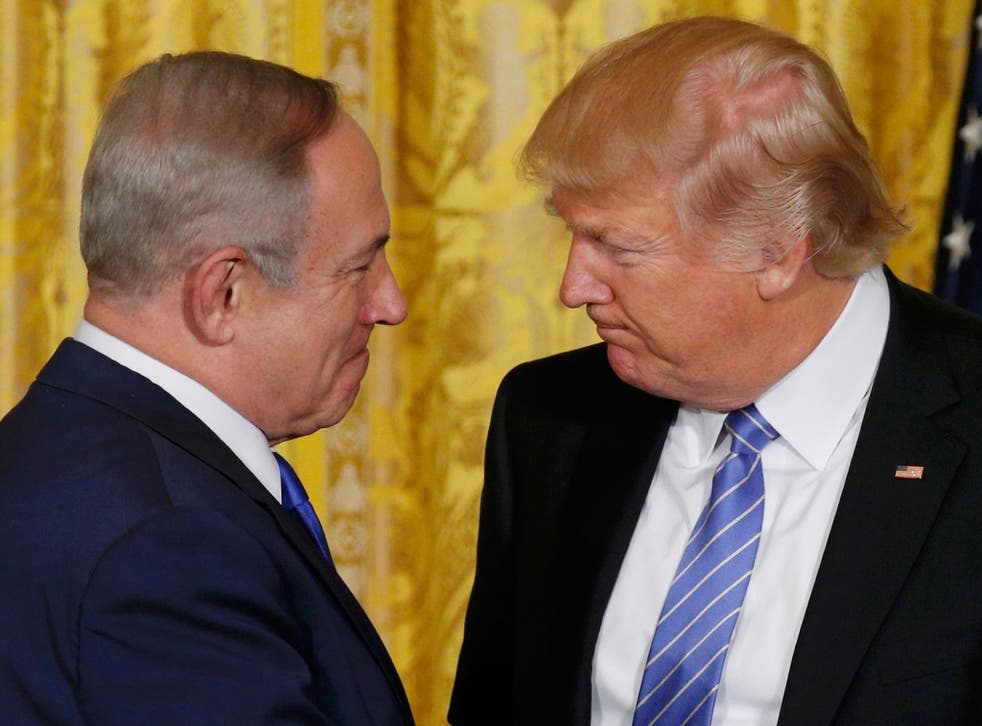 Donald Trump has said he would "love" to see the US embassy move from its current home in Tel Aviv to Jerusalem, a move that critics say would destroy any hopes of a peace process in the region.
The comments came as Mr Trump hosted the Israeli Prime Minister Benjamin Netanyahu at the White House.
He told reporters during a joint news conference: "I'd love to see that happen, we're looking at that very, very strongly, we're looking at that with great care, and we'll see what happens."
Relocating the US embassy to Jerusalem would represent a major break with US policy.
Mr Trump has said repeatedly he supported the relocation of the US embassy to Jerusalem, despite warnings the move would violate international law.
Earlier in January, US officials and Israeli Foreign Ministry sources said the incoming US ambassador to Israel could be based in Jerusalem, while the official embassy building remains in Tel Aviv.
Relocating the embassy to Jerusalem would be seen as a provocative move by Mr Trump's critics as the city is claimed by both the Israelis and Palestinians as their capital.
The Israeli–Palestinian conflict intensifies

Show all 10
Israel annexed east Jerusalem in the 1967 Six Day War. The move has not been recognised by the international community.
Mr Trump also used the audience with reporters at the White House today to say he was "open" to a one-state solution to the Israeli-Palestinian conflict.
Asked whether the US would continue its policy of support for a Jewish and Palestinian state, he said: "I'm looking at two state and one state and I like the one that both parties like."
Join our new commenting forum
Join thought-provoking conversations, follow other Independent readers and see their replies