Donald Trump in 'beginning stages' of discussing plan to relocate US Israeli embassy to Jerusalem, White House confirms
Palestinians say an embassy move would kill any prospect for peace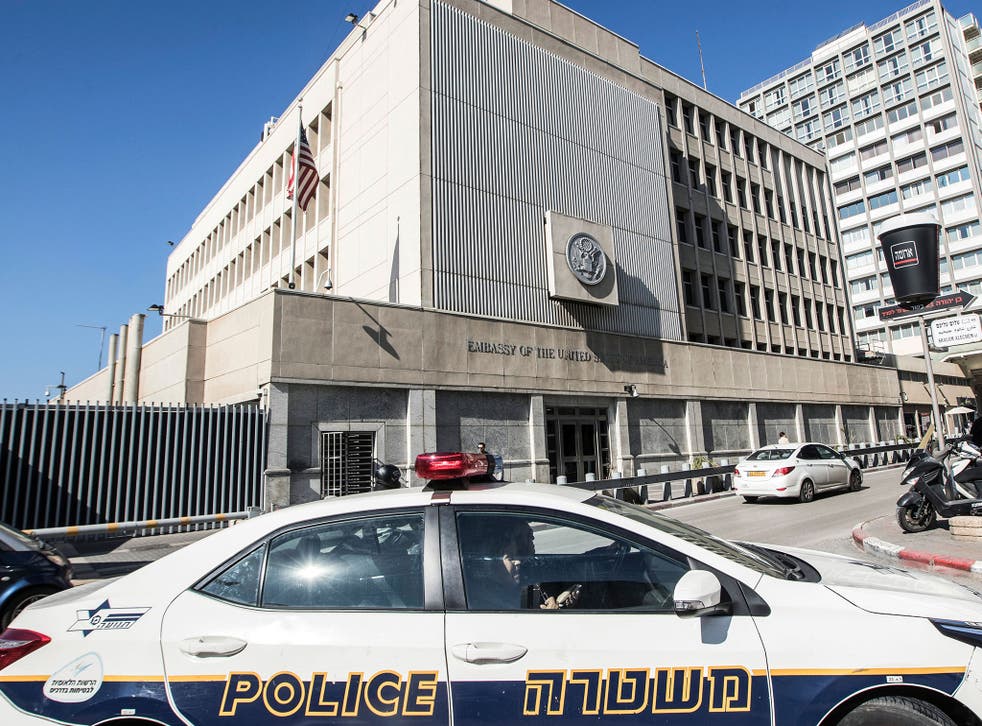 The White House has confirmed that Donald Trump's team is in the "beginning stages" of discussing a plan to move the US embassy in Israel from Tel Aviv to Jerusalem.
Mr Trump said repeatedly during the election campaign that he intended to relocate the US embassy to Jerusalem, despite warnings the move would violate international law and destroy the peace process.
His press secretary Sean Spicer told reporters on Sunday: "We are at the very beginning stages of even discussing this subject."
An Israeli news outlet earlier reported an anonymous source as saying the announcement on America's embassy moving from Tel Aviv would be made on Monday.
Prime Minister Benjamin Netanyahu spoke with Mr Trump by telephone on Sunday evening.
The White House statement, released after the call, made no mention of the US embassy, however.
The statement said that the two leaders talked about strengthening the US-Israel relationship, stability in the Middle East and they agreed to "monitor the threats posed by Iran".
"The President emphasised that peace between Israel and the Palestinians can only be negotiated directly between the two parties, and that the United States will work closely with Israel to make progress towards that goal."
The statement also revealed that Mr Trump invited Mr Netanyahu to visit the White House in February.
On NBC's 'Meet the Press', Trump administration adviser Kellyanne Conway said the newly-inaugurated President would be speaking about issues in the Middle East and specifically on Iran during his phone call with the Israeli leader.
The Palestinians have said that an embassy move would kill any prospect for peace.
Sheikh Ekrema Sabri, imam of the al-Aqsa Mosque in Jerusalem, has previously warned that relocating the embassy would be as good as a "declaration of war".
Israel views Jerusalem as is its capital, but most of the world considers its final status a matter for peace negotiations.
Mr Trump's new US ambassador to Israel, David Friedman, is also a controversial choice as he is considered a supporter of Israeli settlements.
Join our new commenting forum
Join thought-provoking conversations, follow other Independent readers and see their replies