Dubai Address hotel fire: Man tells of miracle escape from burning skyscraper
He was rescued after a fellow photographer told a passing ambulance crew that his friend was 'dangling from a rope on the 48th floor'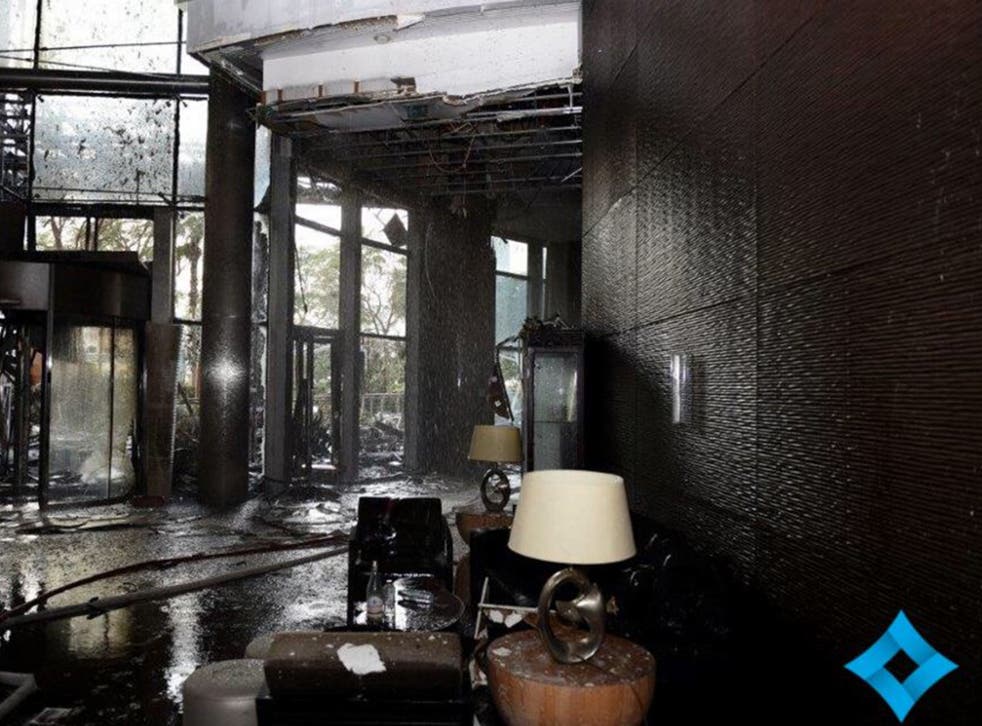 Investigations continued today into the New Year's Eve fire in one of Dubai's tallest skyscrapers, as a photographer told of escaping the blaze by dangling from the 48th floor on a window-cleaning platform.
Dennis Mallari had hoped to photograph Dubai's fireworks display from a balcony of the 302m (990ft) Address skyscraper. Instead he had to clamber from the balcony on to the platform after the fire started at about 9.30pm.
From his improvised perch, he texted friends for help while filming the fire raging beneath him and the massive drop to the ground below.
Dubai hotel fire: The aftermath

Show all 5
Mr Mallari told the Gulf News, which he used to work for, that he was prevented from leaving the building by the thick smoke.
"I tried to get out through the stairs initially, but I figured I'd die of suffocation. So I went back and tried to find a way out," he said.
As people were evacuated from the building, a fellow photographer, Ahmad Ramzan, told a passing ambulance crew that his friend was "dangling from a rope on the 48th floor".
By this point, everyone else had escaped the building apart from Mr Mallari.
Mr Ramzan told Gulf News: "The firefighters were real professionals. The guy who was giving orders, probably the incident commander, was even more professional.
"He kept on talking to Dennis on my phone while the search team was scouring the entire 48th floor. He kept Dennis busy so he won't panic. He didn't stop talking to him till his men found him."
After he was rescued, Mr Mallari wrote on his Facebook page: "I thank God, the rope, and the Dubai Civil Defence people."
Dubai's deputy chief of police Dhahi Khalfan posted a photograph of a fireball on the outside of the 20th floor, saying this was where the fire started.
This, however, appeared contradict some witnesses who said the fire began on the ground floor.
Firefighters spent all night tackling the blaze but it is believed there were no fatalities.
Join our new commenting forum
Join thought-provoking conversations, follow other Independent readers and see their replies