Egypt helicopter crash: Seven peacekeepers killed in Sinai
Five Americans dead alongside French and Czech nationals after 'technical failure' during routine mission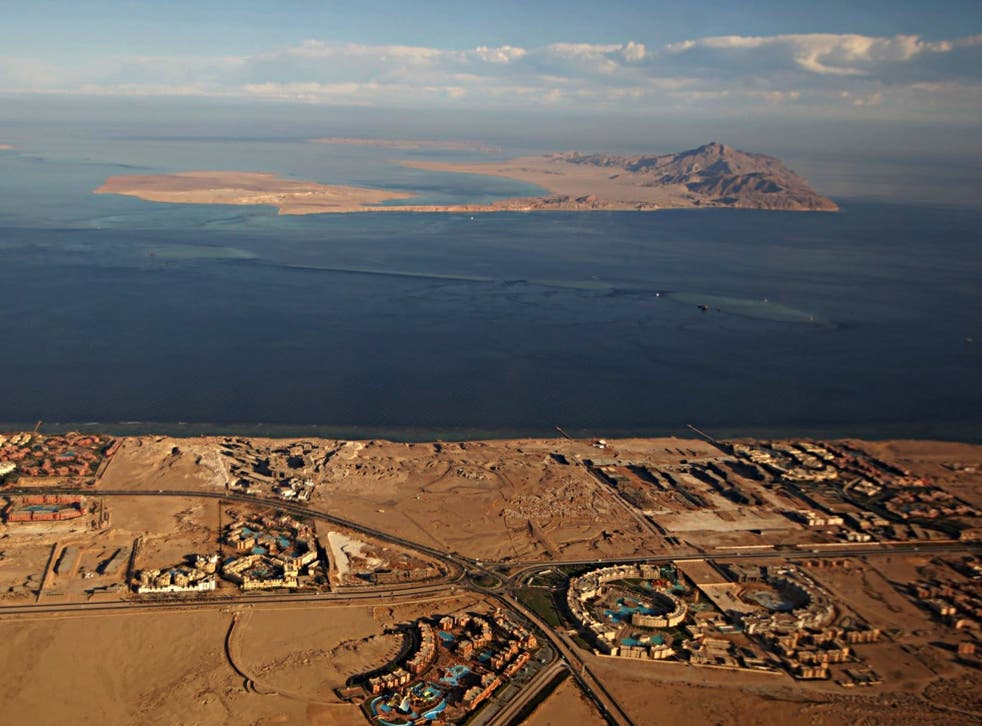 Leer en Español
A helicopter operated by an international peacekeeping force has crashed in Egypt's Sinai peninsula, killing seven people.
Five Americans were among the dead following the crash on Thursday, according to an Israeli official. The other victims were French and Czech. 
The helicopter belonged to the Multinational Force and Observers, an international force known as MFO that monitors the 40-year-old peace agreement between Israel and Egypt. 
An Egyptian official said the UH-60 Black Hawk was on a reconnaissance mission when it crashed near the island of Tiran, apparently because of a technical failure.
All seven killed were military troops.
President-Elect Joe Biden expressed his condolences in a post on Twitter on Thursday evening.
"I extend my deep condolences to the loved ones of the peacekeepers, including 6 American service members, who died on Tiran Island, and wish a speedy recovery to the surviving American."
"I join all Americans in honouring their sacrifice, as I keep their loved ones in my prayers," Mr Biden wrote.
One American survived and has been rescued, according to the MFO, which said it would launch an investigation to establish the cause the crash.
"At this point, there is no information to indicate the crash was anything except an accident," the MFO added in a statement. It said it was "deeply saddened" by the deaths, which occured during a "routine mission".
Thirteen countries contribute troops to the MFO, with the US making up the largest contingent.
According to its website, the MFO has 1,154 military personnel posted across 3,860 square miles in the Sinai. Some 452 of the personnel are American.
Register for free to continue reading
Registration is a free and easy way to support our truly independent journalism
By registering, you will also enjoy limited access to Premium articles, exclusive newsletters, commenting, and virtual events with our leading journalists
Already have an account? sign in
Register for free to continue reading
Registration is a free and easy way to support our truly independent journalism
By registering, you will also enjoy limited access to Premium articles, exclusive newsletters, commenting, and virtual events with our leading journalists
Already have an account? sign in
Join our new commenting forum
Join thought-provoking conversations, follow other Independent readers and see their replies