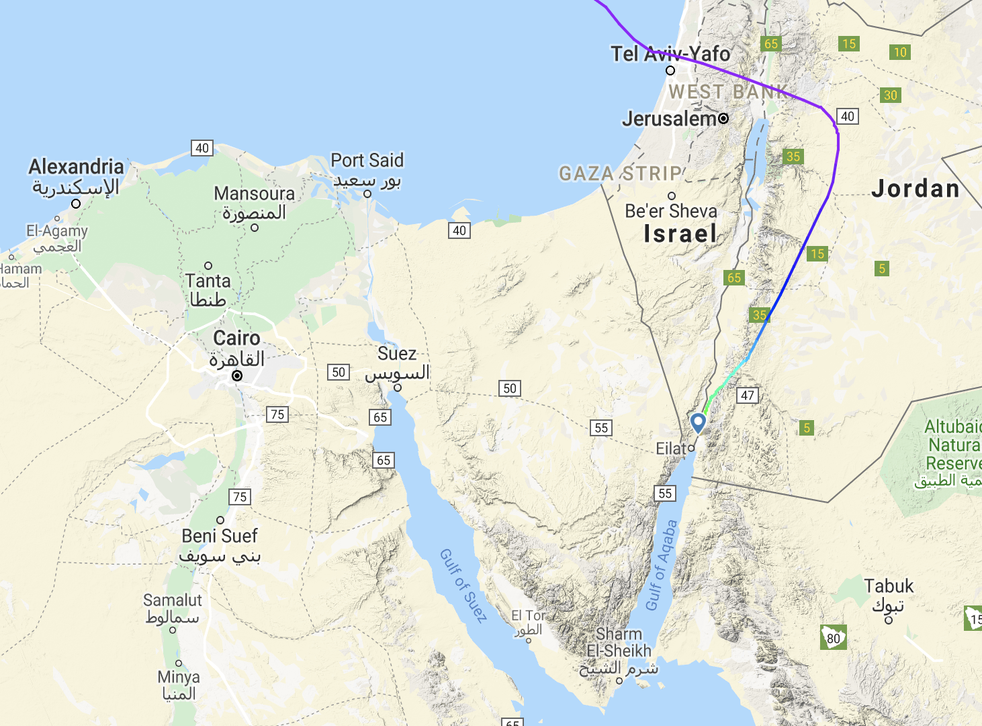 Renewed warnings issued about flights over Egypt's Sinai peninsula
'The risk of operation and overflight below 25,000 feet is high,' says the European safety regulator
Simon Calder
Travel Correspondent
Wednesday 27 November 2019 09:50 Comments
Weeks before flights between the UK and Sharm el Sheikh are due to resume, aviation authorities have extended their warnings against flying over Egypt's Sinai peninsula.
The European Union Aviation Safety Agency (EASA) has updated information on conflict zones in the Middle East, including the Sinai peninsula.
EASA has issued a Conflict Zone Information Bulletin (CZIB) that says: "Due to the hazardous situation, it is assessed that the risk of operation and overflight below FL250 [25,000 feet] is HIGH."
The warning will remain valid until 30 March 2020.
Pilots are warned of "dedicated anti-aviation weaponry" in the area.
Sharm el Sheikh without the tourists

Show all 11
The European safety agency cites a warning from the US Federal Aviation Administration (FAA): "Aircraft operating to and from Sinai airports are at risk from extremist/militant attacks involving small arms; indirect-fire weapons, such as mortars and rockets; anti-tank missiles; and anti-aircraft capable weapons, including man-portable air defence systems (Manpads)."
"Manpads" can fire missiles up to 25,000 feet above ground level.
The FAA also warns that Isis and ash-Sham in the Sinai (Isis-Sinai) "continues to conduct attacks in the Sinai Peninsula, some of which have demonstrated their capability and intent to target civil aviation".
In July 2014, 298 passengers and crew died when a Malaysia Airlines Boeing 777 was shot down over eastern Ukraine by a Russian-made anti-aircraft missile.
For almost four years from November 2019, British carriers were prohibited from flying to Sharm el Sheikh, which is Egypt's premier resort.
The ban followed the loss of 224 lives on 31 October 2015, when a Russian passenger aircraft crashed shortly after take-off from Sharm el Sheikh.
The British government gave permission for flights to resume in October 2019.
The first departure from the UK is scheduled to take off on 19 December: a flight from Birmingham, operated by Enter Air of Poland on behalf of Red Sea Holidays.
The flight path will be chosen in accordance with all relevant Notams – warnings to pilots about potential hazards.
Aircraft flying from the UK to Aqaba in Jordan take a circuitous route across Israel, the occupied West Bank and Jordan before paralleling the valley of the River Jordan to the city.
Register for free to continue reading
Registration is a free and easy way to support our truly independent journalism
By registering, you will also enjoy limited access to Premium articles, exclusive newsletters, commenting, and virtual events with our leading journalists
Already have an account? sign in
Join our new commenting forum
Join thought-provoking conversations, follow other Independent readers and see their replies