Egypt: Interior minister Mohammed Ibrahim survives Cairo car bombing
The explosion occurred in a Muslim Brotherhood stronghold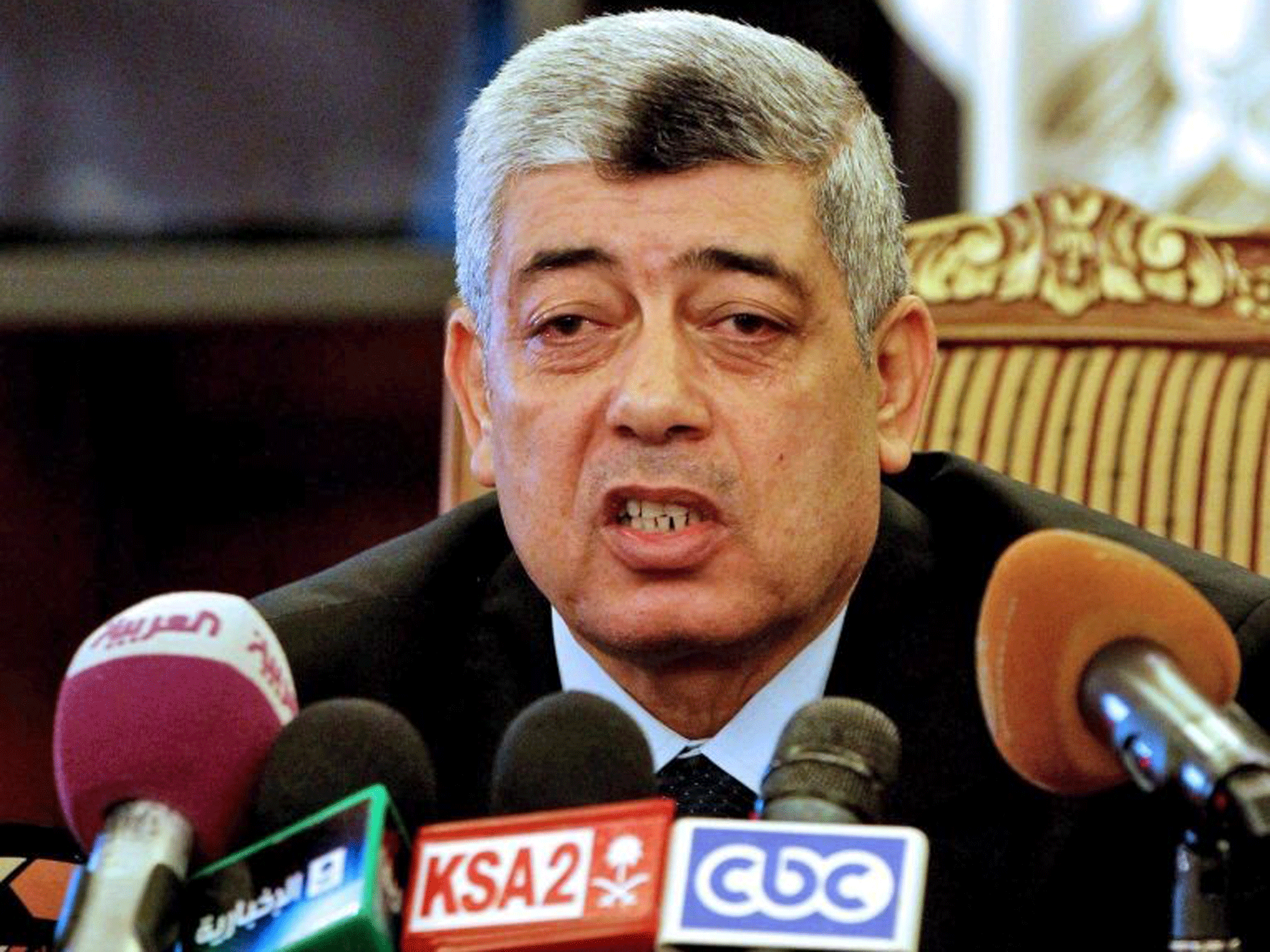 Egypt's interior minister today survived an explosion which targeted his convoy in the eastern Nasr City district of Cairo, according to security officials and state television.
The officials said it was not clear whether the late morning explosion aimed at Mohammed Ibrahim was caused by a suicide car bombing or an explosives-filled car detonated remotely.
There have been conflicting accounts of the incident, with state television saying that an explosive device was thrown from the rooftop of a high-rise apartment building near Mr Ibrahim's residence.
The device detonated near the convoy of the minister, who heads up the country's police force, shortly after it left the residence.
Television media reported that several people near the explosion were injured but nobody was killed. Police are searching the area for suspects but no arrests have yet been made.
Nasr City is a stronghold of the Muslim Brotherhood, the Islamist group of which ousted President Mohammed Morsi is a member.
The district was also the site of a sit-in protest by his supporters that was stormed by police on 14 August, killing hundreds of people.
While there has been unrest and violence across Egypt since the 3 July military coup, today's attack marked the first time a senior government official has been targeted.
The coup followed days of protests by millions of Egyptians who took to the streets to demand Mr Morsi's resignation after just a year in office as the country's first democratically elected head of state.
Following his ejection from office, Mr Morsi has been held in an undisclosed location.
Hundreds of Brotherhood leaders and supporters have been detained since the coup, including the group's supreme leader, Mohammed Badie, and his influential deputy, Khairat el-Shater.
Register for free to continue reading
Registration is a free and easy way to support our truly independent journalism
By registering, you will also enjoy limited access to Premium articles, exclusive newsletters, commenting, and virtual events with our leading journalists
Already have an account? sign in
Register for free to continue reading
Registration is a free and easy way to support our truly independent journalism
By registering, you will also enjoy limited access to Premium articles, exclusive newsletters, commenting, and virtual events with our leading journalists
Already have an account? sign in
Join our new commenting forum
Join thought-provoking conversations, follow other Independent readers and see their replies