Egypt: One person killed and at least 19 injured as Nile Island squatters clash with Cairo police
Violent conflict erupted between residents and police, who who allege that their settlements were built illegally on state-owned land and are trying to evict them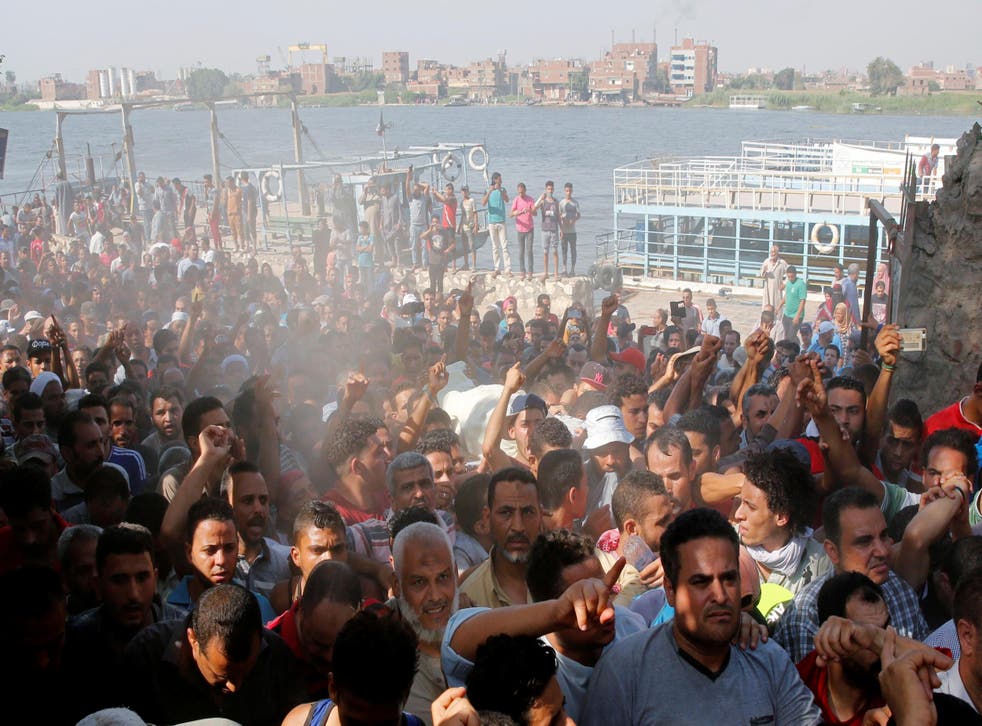 One person in Cairo has been killed after police attempts to evict residents from an island in the Nile turned violent, the Egyptian Interior Ministry has confirmed.
Security forces arrived on al-Warraq island on Sunday morning, in an attempt to move people before planned demolitions of allegedly illegal building – they were met with resistance from protesting locals.
"The forces were surprised by demonstrations by some of the trespassers, who had assaulted the forces by firing birdshots and throwing stones ... which pushed the forces to fire tear gas to disperse the protesters and to control the situation," a statement from the Interior Ministry said.
What happens when a girl walks through Cairo University campus
As well as one death, at least 19 residents and 37 police were injured in the clashes, before the police were forced to withdraw to avoid further escalation of the situation. Some reports said up to 50 locals were injured.
One officer who spoke to Reuters on condition of anonymity said that the mission "failed from A-Z" because of a lack of "proper coordination".
The island of al-Warraq is only 1,300 acres big, but is home to around 90,000 people. While President Abdel Fattah al-Sisi announced in May that local authorities in Cairo had been ordered to prioritise reclaiming state-owned land from squatters, most residents claim they have a right to live there, and that they had not received prior warning of Sunday's planned eviction.
Egypt's leaders struggle to regain control

Show all 2
"We were born on this island ... we have proof of ownership, our parents were born here ... they want to give it to the Emirates to build hotels," 20-year-old Marzouk Hany told Reuters during a march to mark the funeral of Syed Tafshan, the man who was killed.
The Egyptian authorities said last month that they had retaken control of about 95,390 acres of public land.
Greater Cairo is home to some 22.5 million people and more than 300 poverty-stricken slums. A report from Euromonitor International expects the city's population to grow by another half a million by the end of 2017.
Register for free to continue reading
Registration is a free and easy way to support our truly independent journalism
By registering, you will also enjoy limited access to Premium articles, exclusive newsletters, commenting, and virtual events with our leading journalists
Already have an account? sign in
Register for free to continue reading
Registration is a free and easy way to support our truly independent journalism
By registering, you will also enjoy limited access to Premium articles, exclusive newsletters, commenting, and virtual events with our leading journalists
Already have an account? sign in
Join our new commenting forum
Join thought-provoking conversations, follow other Independent readers and see their replies