Egyptian religious council rejects reform to law allowing men to verbally divorce their wives
Top Islamic authority contradicts recommendation made by President Abdel-Fattah el-Sisi in rare rejection of leader's wishes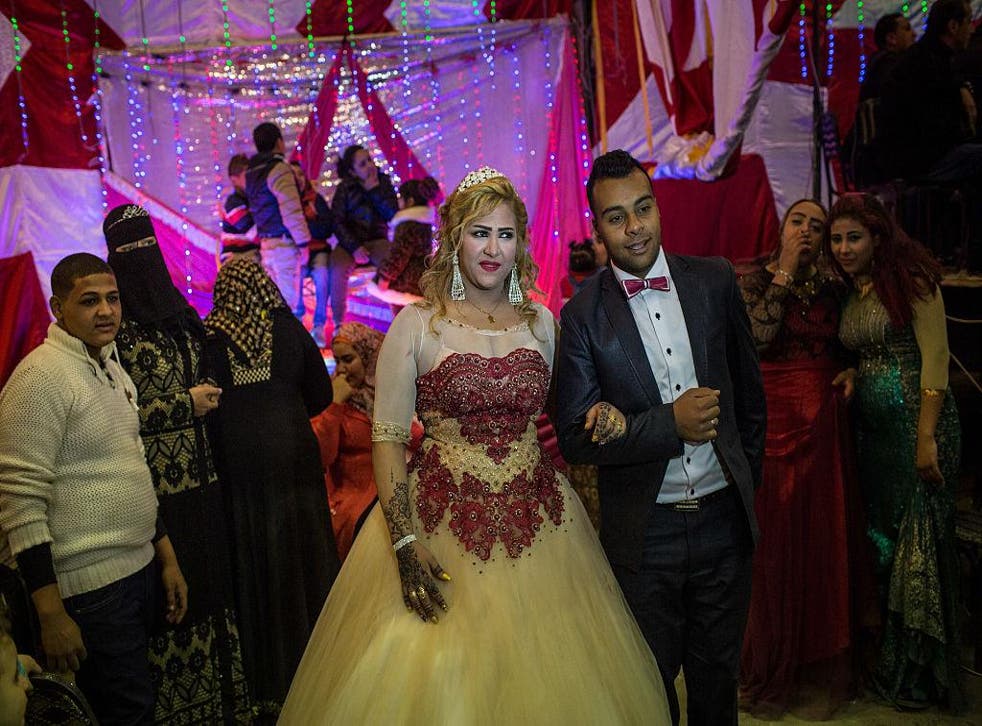 The top Islamic authority in Egypt, which must be consulted on all constitutional matters, has unanimously rejected a proposed reform to end Muslim men's ability to divorce their wives without going through a court of law.
On Sunday, the Council of Senior Clerics in Al-Azhar – the highest authority in Sunni Islam – rejected President Abdel-Fattah el-Sisi's suggestion that Egypt should end the practice in a rare rebuttal of the goverment.
While the Egyptian constitution guarantees both genders face equal treatment before the law, contradictory personal status legislation means that women are still severely discriminated against in courtrooms and Egyptian society more generally.
Under the current law, Muslim men can divorce their wives without having to resort to legal justification or consult a court or cleric. Muslim women can only seek divorces in a court of law and with the consent of their husband, which in practice makes it very difficult to obtain.
In a statement on Sunday, the council said that the practice has been "undisputed" since the seventh century, and men who are not of "sound mind" cannot divorce their wives. Al-Azhar's clerics also expressed concern over Egypt's high divorce rate.
According to the president, 40 per cent of marriages end within the first five years.
Mr Sisi, himself devoutly Muslim, has repeatedly suggested that religious discourse in his country be moderated in order to counter extremism.
The Associated Press reports that he recently instructed authorities to standardise Friday sermons in mosques across Egypt, a move which was viewed by critics as further curtailing freedom of speech.
Egypt jail routinely torturing prisoners, rights group warns
The statement was a cautious pushback against Mr Sisi and asserted a measure of independence for Al-Azhar in the face of a president who seeks to rally everyone and every institution behind him, according to author and columnist Basma Abdel-Aziz.
But it also reflects the influence wielded by senior conservative clerics in an institution that prides itself on being the chief propagator of moderate Islam while remaining a bastion of religious conservatism, she told the AP.
Rights groups note that Egypt's personal status laws discriminate heavily against women, and aggression and violence towards women has been on the up since the political upheavals that removed President Hosni Mubarak in 2011 and President Mohamed Morsi in 2013.
In a 2013 survey, the Thomson Reuters Foundation ranked Egypt as the worst of 22 Arab states with regards to women's rights.
Register for free to continue reading
Registration is a free and easy way to support our truly independent journalism
By registering, you will also enjoy limited access to Premium articles, exclusive newsletters, commenting, and virtual events with our leading journalists
Already have an account? sign in
Register for free to continue reading
Registration is a free and easy way to support our truly independent journalism
By registering, you will also enjoy limited access to Premium articles, exclusive newsletters, commenting, and virtual events with our leading journalists
Already have an account? sign in
Join our new commenting forum
Join thought-provoking conversations, follow other Independent readers and see their replies