Egypt passes law making anyone with more than 5,000 followers subject to prosecution for 'posting fake news'
'It is a sad day for the press,' former head of country's journalists' union says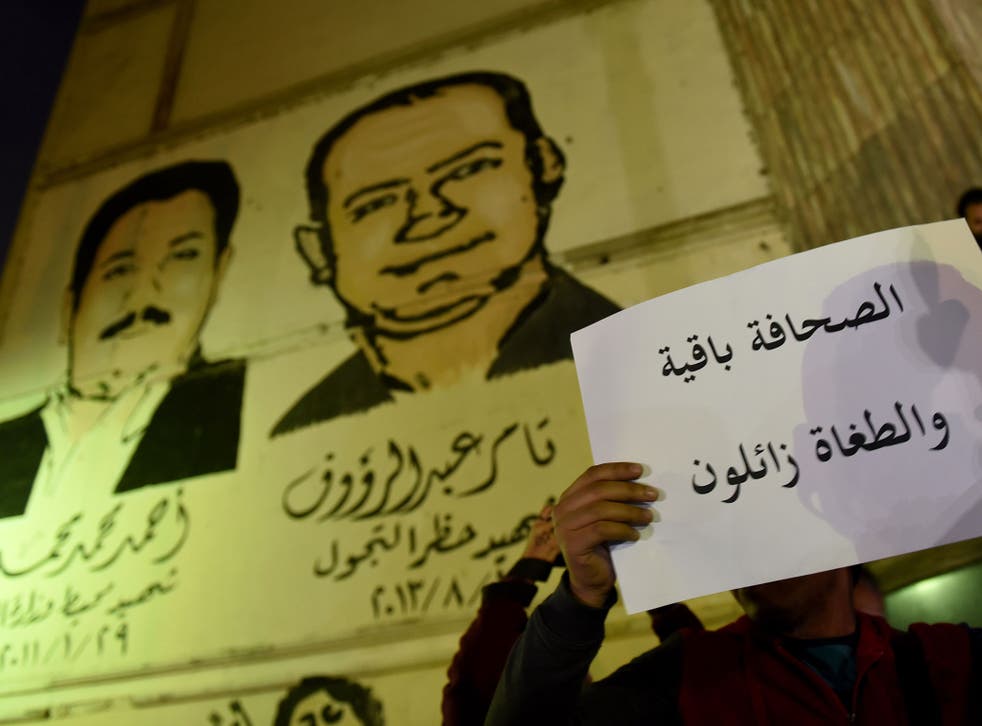 Egypt's parliament has passed a law allowing the state to target popular social media accounts accused of publishing "fake news".
The latest controversial move in the North African state's drive to suppress dissent and silence independent news sources will see media accounts and blogs with more than 5,000 followers on social media sites such as Facebook and Twitter treated as media outlets.
As such, they will be subject to prosecution for publishing "fake news" or incitement to break the law.
The bill did not elaborate on what is considered "fake news".
It will prohibit the establishment of websites without obtaining a license from the Supreme Council, and empowers it to suspend or block existing websites, or impose fines on editors.
The law also says journalists can only film in places which are not prohibited, but does not explain further.
Although it was adopted late on Monday, details only emerged on Wednesday.
World news in pictures

Show all 50
Sherif Mansour, Middle East and North Africa programme coordinator for the Committee to Protect Journalists, said the vague wording of the law allows authorities to interpret violations and control the media.
"That power of interpretation has been a constant powerful legal and executive tool that was used to justify excessive aggressive and exceptional measures to go after journalists," he told Reuters.
The bill needs to go to Egypt's president, Abdel Fattah al-Sisi, for ratification, but it is highly likely to be passed as such bills are often inspired by his government.
The general-turned-president, who led the military's overthrow of a freely elected but divisive Islamist president, Mohammed Morsi, in 2013, has overseen Egypt's crackdown on dissent.
Egyptian authorities have jailed thousands since he came to power in 2014, mostly Islamists, but also secularists behind a 2011 uprising which toppled Mr Morsi's dictatorial predecessor, Hosni Mubarak.
Over the last year, authorities have blocked around 500 websites, including those of independent media and rights groups. They claimed such websites supported "terrorism" or reported "false news".
Atheist is kicked off Egyptian TV for not believing in God
Egypt was ranked 161 out of 180 countries in the 2017 Press Freedom Index, according to the Reporters Without Borders advocacy group.
The pro-government chairman of the journalists' union, Abdel-Mohsen Salama, has welcomed the legislation, but six members of the union board have protested the bill's "vague phrasing" which they say allows authorities to control the media.
They also argue the bill allows the detention of journalists pending trial in violation of the constitution, a relatively liberal document adopted in 2014 which critics say has often been ignored or misinterpreted by the government as it presses on with its suppression of freedoms.
"It is a sad day for the press," Yahia Kalash, the former head of the journalists' union, said.
Additional reporting by agencies
Join our new commenting forum
Join thought-provoking conversations, follow other Independent readers and see their replies