Transgender woman 'tortured' in Egypt following arrest for anti-government protests
Fears had been raised for detained 19-year-old because of her gender
Richard Hall
Middle East Correspondent
Tuesday 12 March 2019 13:59 Comments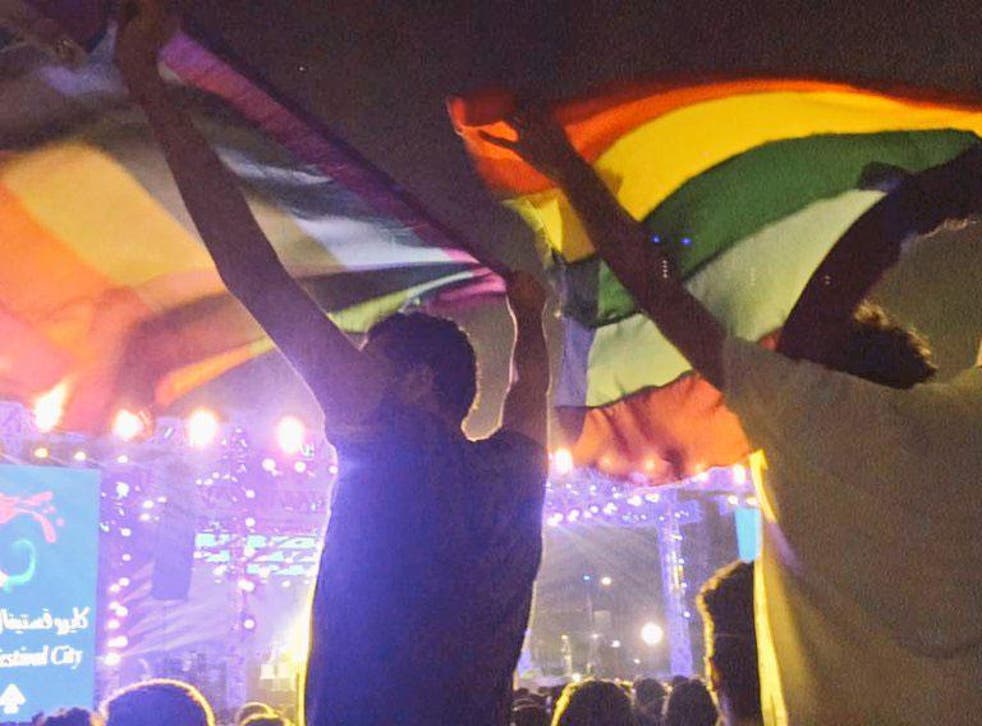 A transgender woman arrested in Egypt last week for allegedly taking part in anti-government protests has been subjected to a forced anal examination that amounts to torture, a rights group has claimed.
Malak el-Kashef, 19, was detained on suspicion of belonging to a terrorist organisation, a reference to the banned Muslim Brotherhood. She had reportedly taken part in anti-government demonstrations sparked by a deadly train crash in Cairo.
Following her arrest last Wednesday, rights groups had expressed concern that she may be targeted because of her gender. Ms Kashef has undergone gender reassignment surgery, but is still officially registered as a male in Egypt.
Those fears appear to have been well founded. The Egyptian Commission for Rights and Freedoms said Ms Kashef was forced to undergo a body cavity search at a government hospital over the weekend.
These types of examinations are a "cruel and inhumane treatment" of prisoners and amount to "torture", it said.
The group called on the Egyptian authorities to "immediately cease such degrading practices against Ms Kashef and other transgender people, release her unconditionally and drop all charges against her".
World news in pictures

Show all 50
Egypt's LGBT+ community has been on the receiving end of a harsh crackdown for the past few years, which escalated following the unfurling of a rainbow flag at a concert in 2017.
While homosexuality is not technically illegal in Egypt, the country uses so-called "debauchery" laws to criminalise same sex relations. More than 70 people were arrested last year under the laws, according to Bedayaa, a Cairo-based LGBT+ rights organisation.
In the wake of her arrest, a number of rights groups expressed concern for Ms Kashef's safety.
"Malak al-Kashef appears to have been detained solely for peacefully exercising her rights to freedom of expression and peaceful assembly," said Magdalena Mughrabi, Amnesty International's Middle East and North Africa deputy director.
"Due to her gender identity, Malak is at increased risk of torture by the police, including rape and sexual violence, as well as assault by other detainees," she added.
Despite the dangers she faced, Ms Kashef has spoken publicly about her transition and the difficulties of being transgender in Egypt. In a 2018 interview with Erem News, she said she had attempted suicide because of the pressures she faced.
According to Egyptian news site Mada Masr, citing the same interview, she said he had written in her suicide note: "I'm not killing myself because I'm trans. It's society that has killed me, because you rejected me, hurt me, hit me, detained me."
Her arrest follows the detention of more than 70 people last week for taking part in small and scattered anti-government protests sparked by a deadly train crash.
Twenty five people were killed and dozens injured in the accident at Cairo's main train station, which caused a large fire. Many blamed the country's crumbling infrastructure for the high death toll, and have expressed anger at the government for not addressing the issue.
Register for free to continue reading
Registration is a free and easy way to support our truly independent journalism
By registering, you will also enjoy limited access to Premium articles, exclusive newsletters, commenting, and virtual events with our leading journalists
Already have an account? sign in
Join our new commenting forum
Join thought-provoking conversations, follow other Independent readers and see their replies