Egyptian teacher uses both Quran and Bible in effort to bring Muslim and Christian teachers together
'Sectarian tension is an evil thing that's popped up. We are all one and there is no difference'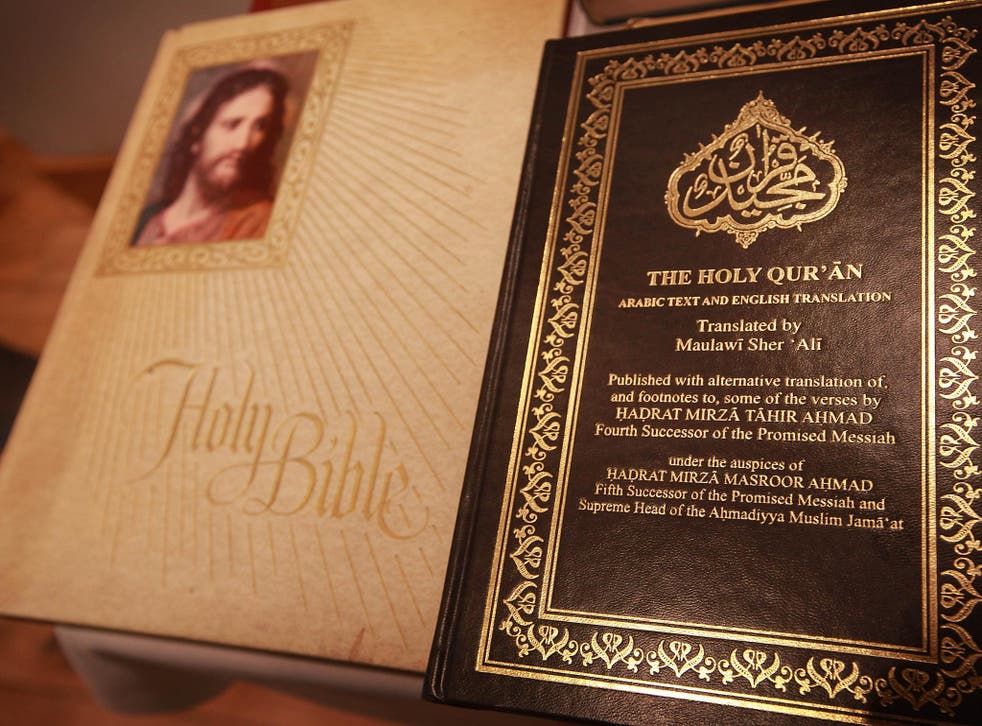 A primary school teacher in an Egyptian province wracked by sectarian violence is attempting to unite Christian and Muslim pupils by teaching them about both religions.
Ayaad, a Coptic Christian from a village outside the city of Minya in northern Egypt, has been instructing children to learn from both the Bible and the Quran for over 50 years as he believes "we are all one".
With the support of his school and parents, Ayaad said he wanted to bring residents together during a time in which the frequency of sectarian violence between Muslims and Christians appears to be increasing rapidly.
"I have more than 120 children in my class: 70 to 80 Muslims, and 30 to 40 Christians. We have been living here in love," Ayaad told BBC Arabic.
"I get paid about a dollar, but I'd rather be paid a dollar with love than $100 with anger.
"The school teachers and families approve. I used to teach them all years ago with no objection."
According to a report by the Egyptian Initiative for Personal Rights (EIPR), 10 incidents of sectarian tension or violence have taken place in Minya in the last seven months, with 77 incidents since January 2011.
"Sectarian tension is an evil thing that's popped up," Ayaad continued. "We never used to label each other Muslim or Christian. We are all one and there is no difference."
World news in pictures

Show all 50
In July, a Christian cleric was killed after being attacked with sticks and bladed weapons in the village of Tahna al-Gabal in the Minya governate.
A few days before, several hundred Muslims reportedly ran through the streets of a provincial town attacking the homes of Coptic Christians, looting and burning several buildings according to EIPR.
In a meeting with Coptic Pope Tawadros II over the summer, Egyptian president Abdel Fattah al-Sisi stated all Egyptians were equal in rights and duties under the national constitution, and said "individual incidents" should not disrupt relations between Muslims and Christians.
Join our new commenting forum
Join thought-provoking conversations, follow other Independent readers and see their replies