Etihad Airbus A321 diverted to Dubai military air base amid reports of 'Isis bomb threats'
Second UAE-based airline hit with security threats in a week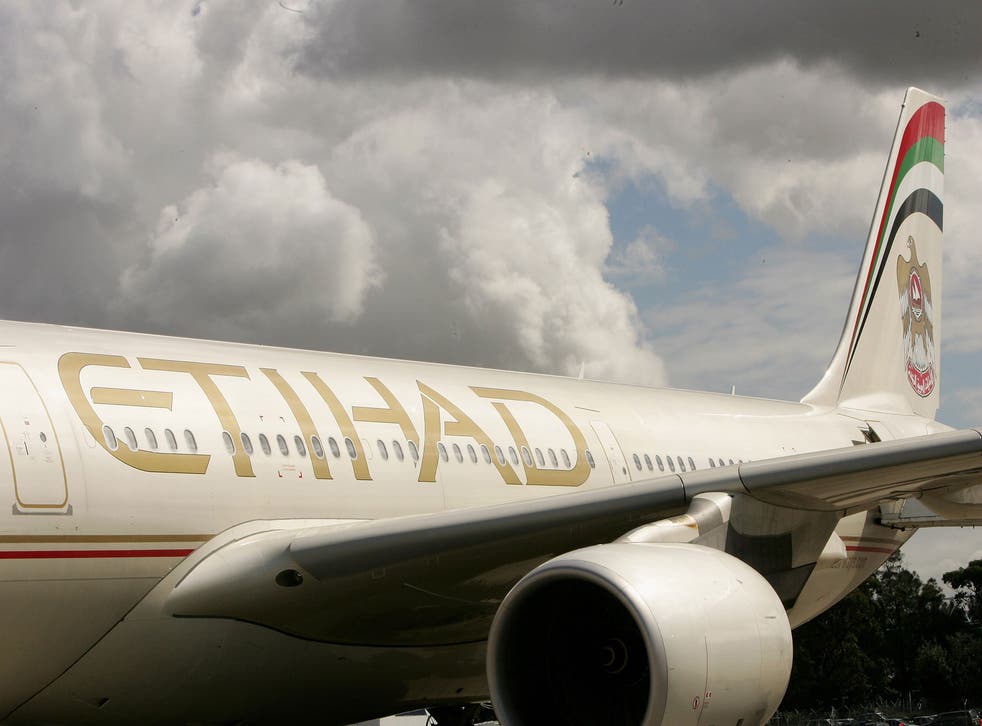 An Etihad Airways passenger jet flying from Cairo to Abu Dhabi has been diverted to a military base in Dubai due to a suspected bomb threat.
The airline confirmed the measure was taken due to "security reasons", and said that all 128 passengers and seven crew had been safely disembarked at the al-Minhad air base.
While officials gave no details as to the nature of the reported threat, the Saudi-owned al-Arabiya TV channel said a bomb threat had been made. Last week, an Air Arabia flight was diverted to the same base after its crew reported that a passenger said the aircraft was going to explode. It later emerged it was a false alarm.
Etihad said security officials had searched the Airbus A321 on Sunday and found nothing suspicious. The passengers were transferred by bus to Abu Dhabi, and the plane was also later sent on.
According to the Associated Press, Twitter accounts associated with sympathisers of the Isis militant group had tweeted out messages overnight threating planes, with one specifically mentioning the Etihad flight 650.
It was not immediately clear what measures had been taken against the passenger involved in the earlier case last Monday. The state news agency, WAM, said authorities "took the appropriate standard procedures to deal with the situation", without elaborating.
Additional reporting by agencies
Join our new commenting forum
Join thought-provoking conversations, follow other Independent readers and see their replies