Fresh doubts over Briton Lee Bradley Brown's death in Dubai
Family of Lee Bradley Brown raise new  concerns as UAE leader visits UK on state tour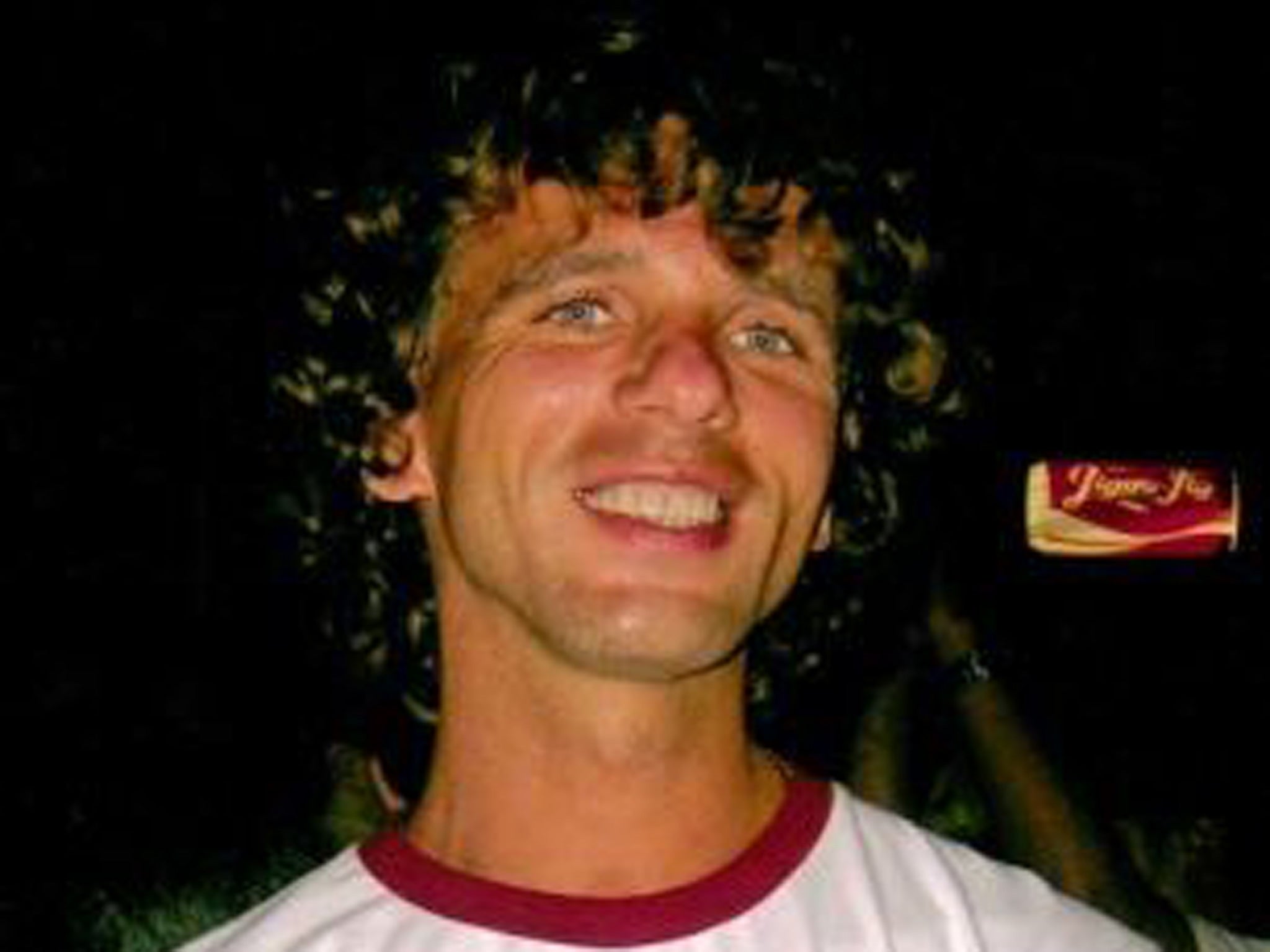 Police in Dubai are facing fresh questions over their treatment of prisoners after new evidence emerged surrounding the death of a British holidaymaker in 2011.
Lee Bradley Brown, 39, from Ilford, East London, was staying at the landmark Burj Al Arab hotel in 2011 when he was arrested after an encounter with a staff member. He was kept for six days in Bur Dubai police station and later died amid allegations that he was beaten in custody. Dubai police fiercely disputed the claims, describing them as "a total fabrication and distortion of facts".
Dubai's public prosecutor, Essam al-Humaidan, ruled that Mr Brown had choked on his own vomit, adding that "blood and urine tests... revealed traces of hashish in the blood of the deceased."
But new documents obtained by The Independent cast doubt on the official account of his death. A UK post-mortem examination carried out ahead of the British inquest into his death found that the finding about cannabis was "not relevant" – adding that the drug had not "caused or contributed to his death". It also contested the claim, made in the second of two post-mortem examinations in Dubai, that vomit had been found in his airways.
The report concludes: "The finding of cannabis… could not explain the apparent finding of aspiration of vomit within his airways. This latter finding could be post mortem in nature as no description of vomit within lower airways is described in the [first] post mortem."
While a UK post-mortem examination conducted last year by the consultant pathologist Dr Benjamin Swift and released to the family earlier this month is unable to ascertain a fixed cause of death, the fact that it challenges the official Dubai account lends credibility to mounting claims about brutality towards prisoners in the emirate.
On Monday, Mr Brown's family described the private post-mortem examination findings as "another key piece in the jigsaw" and called for all the evidence including CCTV footage from his final hours to be released.
The revelations come as the President of the United Arab Emirates (UAE), Sheikh Khalifa Bin Zayed al-Nahyan, prepares to meet the Prime Minister tomorrow as part of a three-day state visit.
Su Brown, Mr Brown's sister-in-law, told The Independent: "The British government need to start taking responsibility for what is happening to its people inside the UAE. This is no longer about business but has become a massive human rights issue.
She added: "My brother went to Dubai entirely fit and healthy. He has been returned to us in a body bag with injuries that raise deeply alarming questions about the way he was treated by police in his time in custody.
"The official version of events as told to authorities by Dubai does not corroborate with what we've found...when David Cameron meets the Sheikh tomorrow this discussion has to be had."
After his arrest, Mr Brown was kept for six days in Bur Dubai police station where it is alleged he was refused enough food and water and access to a lawyer. Other inmates claimed they saw him being punched and kicked.
Join our commenting forum
Join thought-provoking conversations, follow other Independent readers and see their replies