Gaza's Hamas rulers shut offices of mobile provider after explosion struck convoy carrying Palestinian prime minister
Rami Hamdallah was not injured by the roadside bomb, but some of his security guards were injured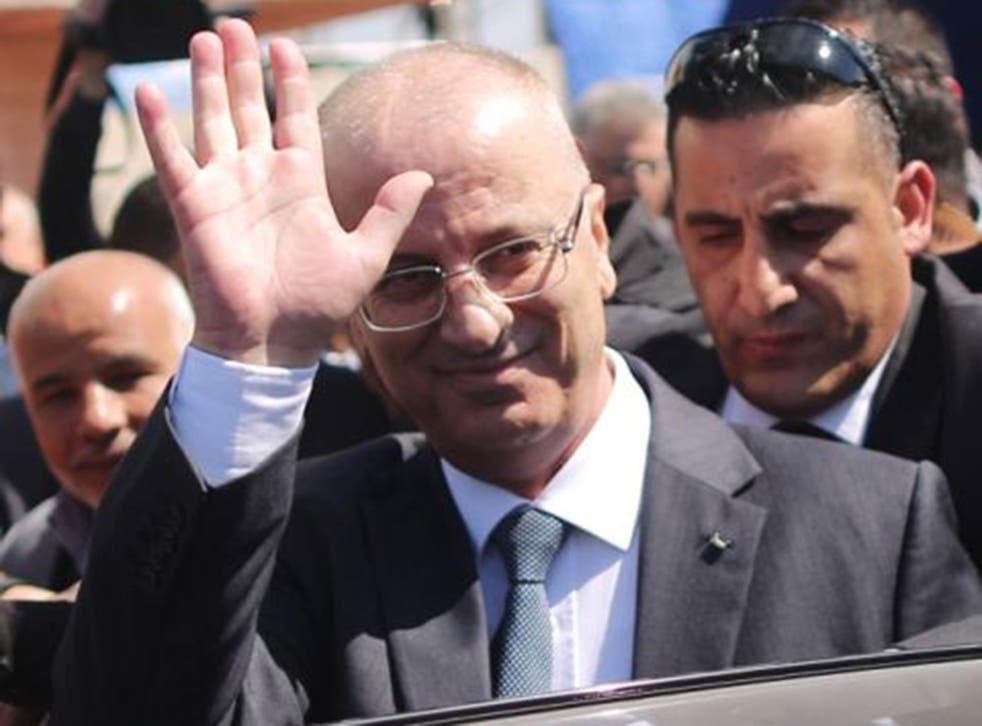 An investigation by Hamas into an explosion that targeted the visiting Palestinian prime minister in Gaza, has led to the closure of the offices of a mobile phone provider.
Described as an assassination attempt, by the Palestinian Authority, a roadside bomb struck a convoy carrying Rami Hamdallah earlier this week, after he crossed into the territory from Israel.
Some of his bodyguards were injured by the blast. A second bomb that failed to detonate contained a SIM card from the Wataniya phone company.
The offices of the Qatari-Palestinian mobile provide have been closed to assist with the group's investigation into the incident.
Hamas police spokesman Ayman Batniji said that the company, a subsidiary of Qatar's Ooredoo, was being closed down for "refusing to cooperate" in the inquiry.
Mr Hamdallah's West Bank based Palestinian Authority held Hamas responsible for the attack.
Hamas, which overthrew Palestinian Authority forces in 2007 to seize control of Gaza, rejected the accusation and appears to be looking to shift blame to others.
The group have described the incident as an attempt to undermine Gaza's security and "deal a blow to efforts to finalise reconciliation" between factions in the region.
World news in pictures

Show all 50
Since 2007, after a fissure between President Mahmoud Abbas's Fatah faction and Hamas developed into violence, Palestinians in Gaza and the West Bank have been governed separately.
Both sides signed a reconciliation deal last Ocotober, which was supposed to lead to Hamas giving administrate control of Gaza to the Palestinian Authority, which is predominately Fatah.
Fatah was founded by Yasser Arafat and other nationalist leaders in 1958 to bring about the establishment of a Palestinian state.
In 2006, the group was defeated by Hamas in the Palestinian National Authority elections.
Additional reporting from AP
Register for free to continue reading
Registration is a free and easy way to support our truly independent journalism
By registering, you will also enjoy limited access to Premium articles, exclusive newsletters, commenting, and virtual events with our leading journalists
Already have an account? sign in