Generation exodus: A million children flee Syrian conflict
Two UN agencies report that child refugees risk being trafficked and sexually exploited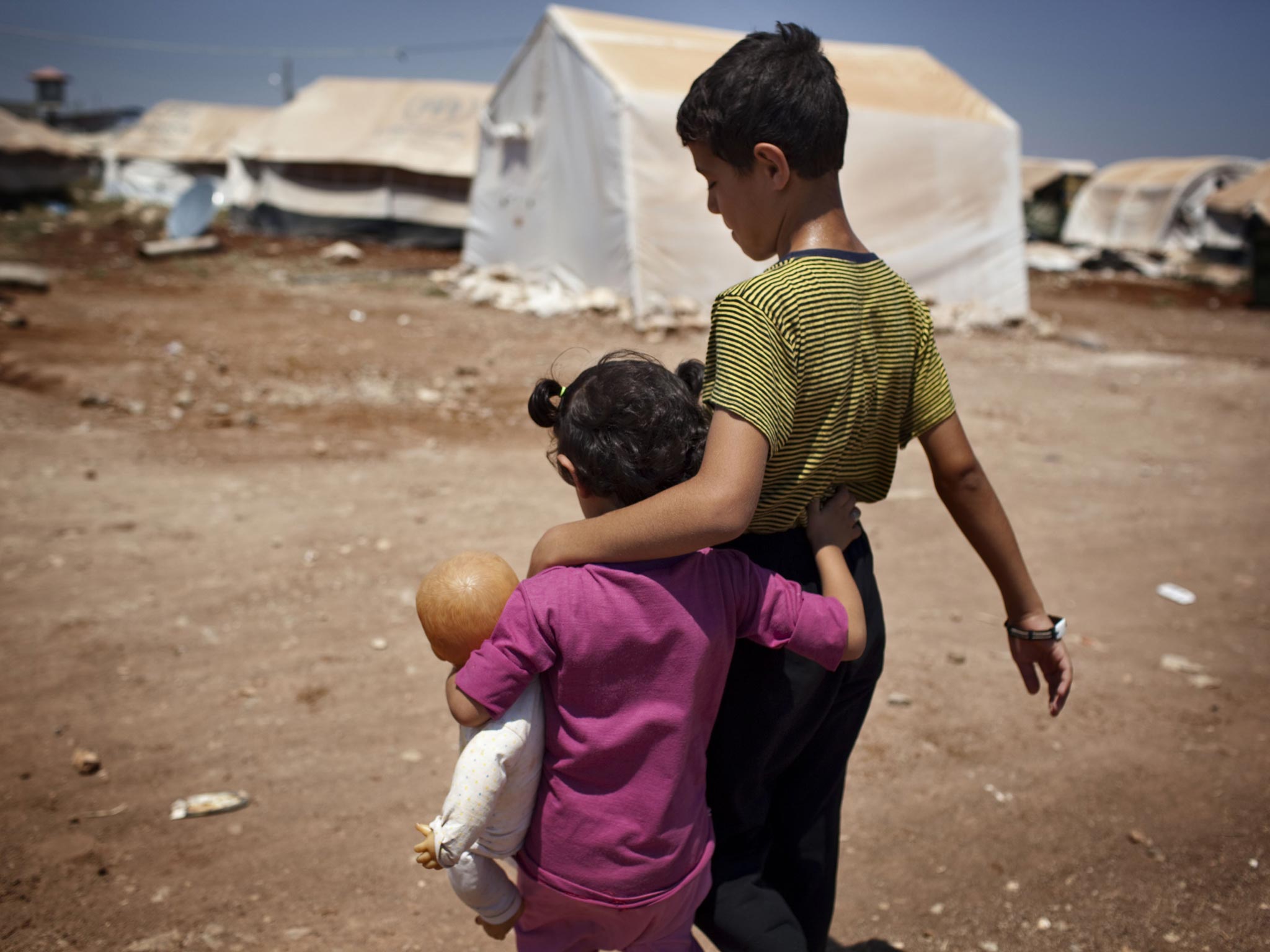 On the surface, Aya seems like any other child; helping her mother with the cooking and playing with her friends. But she, like her friends, has had to flee the horrors of Syria's war. She is one of over a million children who have now fled the conflict, the UN announced today.
The refugee agency the UNHCR has registered over two million refugees since the conflict started. Half of those fleeing are children and 740,000 of these are under the age of 11, according to UNHCR, and the children's agency, Unicef.
"What is at stake is nothing less than the survival and well-being of a generation of innocents," Antonio Guterres, the UNHCR's high commissioner, said in Geneva.
"The youth of Syria are losing their homes, their family members and their futures. Even after they have crossed a border to safety, they are traumatised, depressed and in need of a reason for hope."
The physical upheaval, fear, stress and trauma experienced by so many children account for just part of the human crisis. Living in often desperate conditions, they are vulnerable to exploitation such as child labour. "We have lots of kids who work for very minimal wages," says Ninette Kelley, UNHCR's representative in Lebanon, where children selling flowers or begging in the streets have become a more common sight.
Children refugees are also at risk of being married off early and there is the potential for sexual exploitation and trafficking. Ms Kelley is seeing a rise in the occurrence of child marriages, often to foreigners, and calls the practice a "desperate survival technique".
With resources stretched to breaking point, the UNHCR has had to cut back on its assistance. The Syria regional refugee response plan, which calls for £1.9bn to address the acute needs of refugees until December of this year, is currently only 38 per cent funded. "It's the constant need of the increasing number with diminishing resources that keep us up at night," Ms Kelley told The Independent.
Funds for simple procedures such as cataract operations for babies have disappeared. "We don't have the resources and that small child will be blind for life," she says.
More than 3,500 children in Jordan, Lebanon and Iraq have crossed Syria's borders either unaccompanied or separated from their families. More than half of these are in Lebanon, where the UNHCR tries to find them a safe shelter, but the weak social structure – Lebanon has no foster care – makes this difficult says Ms Kelley. But even those fleeing with their family remain deeply traumatised. Some 167,000 refugee children have received psycho-social assistance, according to the UN.
New refugees face a double trauma according to Boris Vitlacil, the programme manager of the charity Terre des Hommes, which treats around 1,000 refugee children a month in the border town of Arsal, Recent arrivals have had a much heavier exposure to the war. "There are many more and they are much more seriously traumatised. They are afraid of airplanes; they talk all the time of killing and bombing, singing songs of war," he sums up.
Children are also direct victims of the war. At least 7,000 children have died in the Syrian conflict, according to the UN.
Join our commenting forum
Join thought-provoking conversations, follow other Independent readers and see their replies