Ghoncheh Ghavami: British-Iranian woman detained in Tehran for watching men's volleyball match goes on hunger strike
Ghoncheh Ghavami has been detained in Tehran for more than three months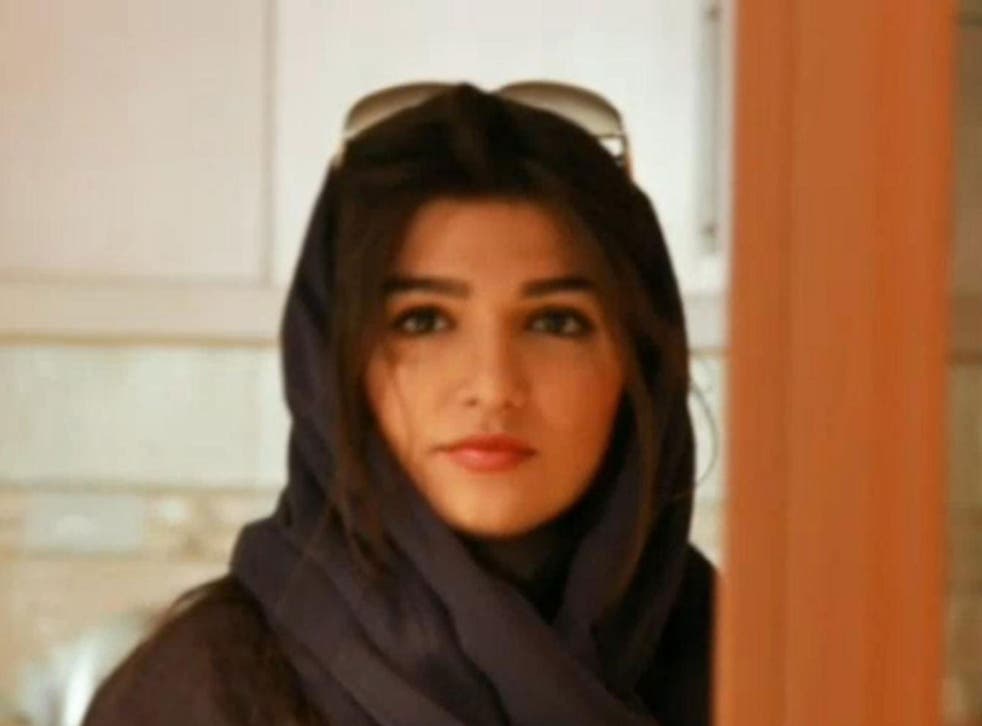 A British-Iranian woman has gone on hunger strike after being held in a Tehran prison for more than three months for attending a men's volleyball match.
Ghoncheh Ghavami, of Shepherd's Bush, in west London, has been detained in the Iranian capital's Evin jail for the last 100 days.
The 25-year-old was in the country to work for a charity teaching literacy to street children and to visit relatives when she was arrested.
Her mother Susan Moshtaghian has confirmed her daughter has been on a hunger strike since Wednesday.
In an emotional update on a Facebook page set up to campaign for her daughter's release, Ms Moshtaghian wrote: "Yesterday, I finally saw my Ghoncheh. She said she's been on a hunger strike since Wednesday. God, I can't breathe...
"She said that she's fed up with this 100 day uncertainty. It's been a while that she has no more interrogations but her detention has not ended.
"That she's been banned from visits for no reason for 19 days.
"Ghoncheh said that she can't tolerate this any longer and she's on a hunger strike.
"I will not touch food either until the day that my Ghoncheh will break her hunger strike. God, you've been my witness, I have remained silent for 82 days so that my innocent daughter returns home.
"She hasn't returned and now her life and health is in danger. I will no longer sit silently. God end this nightmare."
Women have been banned from attending volleyball matches in stadia in Iran since 2012, according to Amnesty International.
Ms Ghavami, who has dual British-Iranian citizenship,was first held after the match on June 20, before being released but she was then re-arrested a few days later.
A petition set up on online campaigning platform Change.org to appeal for her release has now been signed by more than half a million people.
Last month, Ms Ghavami's brother Iman took the petition to the United Nations in New York.
Foreign Secretary Philip Hammond raised Ms Ghavami's case in a meeting with Iranian foreign minister Mohammed Javad Zarif in the margins of the UN General Assembly.
The Foreign Office has previously said it is "concerned" about Ms Ghavami's detention, adding: "We are in touch with her family and we have raised our concerns with the Iranian government and asked for more information about her welfare and the charges against her."
Register for free to continue reading
Registration is a free and easy way to support our truly independent journalism
By registering, you will also enjoy limited access to Premium articles, exclusive newsletters, commenting, and virtual events with our leading journalists
Already have an account? sign in