As it happened: 717 crushed to death in stampede near holy city of Mecca during Eid celebrations
Rose Buchanan
Thursday 24 September 2015 10:07 Comments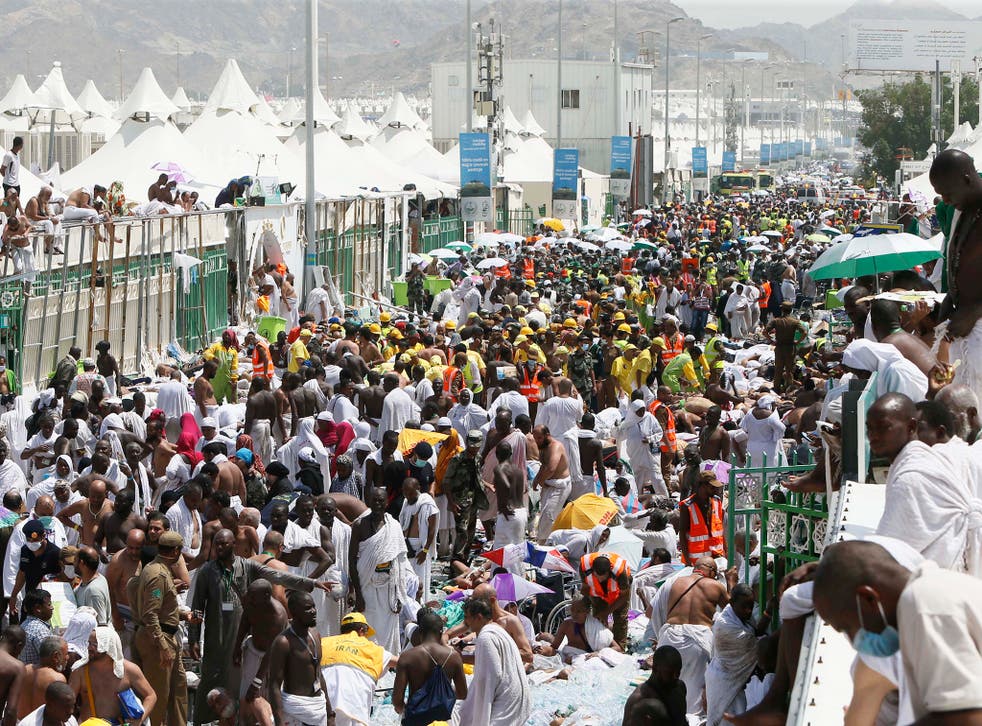 Latest updates:
At least 800 have been injured
Tragedy took place in holy city of Mina
Around 2 million Muslims have gathered to celebrate Eid
---
Please wait for a moment while the liveblog loads
Saudi Arabia's civil defense directorate says 717 people have been killed in a crush of Muslim pilgrims near the holy city of Mecca.
The disaster was the deadliest such incident on the annual hajj pilgrimage in more than two decades, and comes nearly two weeks after a crane collapsed in Mecca, killing 100 people.
The crush happened in Mina, a large valley about five kilometers (three miles) from Mecca that has been the site of past hajj stampedes.
Mina is where pilgrims carry out a symbolic stoning of the devil by throwing pebbles against three stone columns. It also houses more than 160,000 tents where pilgrims spend the night during the pilgrimage.
The civil defense directorate says at least 800 other pilgrims were injured.
The head of Iran's hajj organization blamed Saudi "mismanagement" for a crush of pilgrims outside Mecca that killed hundreds of people, including 21 Iranian pilgrims.
Saeed Ohadi told state TV by phone from Saudi Arabia that the incident might have been caused by the closure of a road. State TV says another 60 Iranian pilgrims were wounded in the incident.
Iran and Saudi Arabia are fiercely divided on a host of regional conflicts, and back opposite sides in the wars in Syria and Yemen.
AP
Register for free to continue reading
Registration is a free and easy way to support our truly independent journalism
By registering, you will also enjoy limited access to Premium articles, exclusive newsletters, commenting, and virtual events with our leading journalists
Already have an account? sign in
Join our new commenting forum
Join thought-provoking conversations, follow other Independent readers and see their replies