Hamas clears the way for Palestinian unification by agreeing to hold general elections in Gaza
Hamas and Fatah fought a civil war in 2007 and since then Hamas has governed the Gaza Strip
Samuel Osborne
Sunday 17 September 2017 10:27 Comments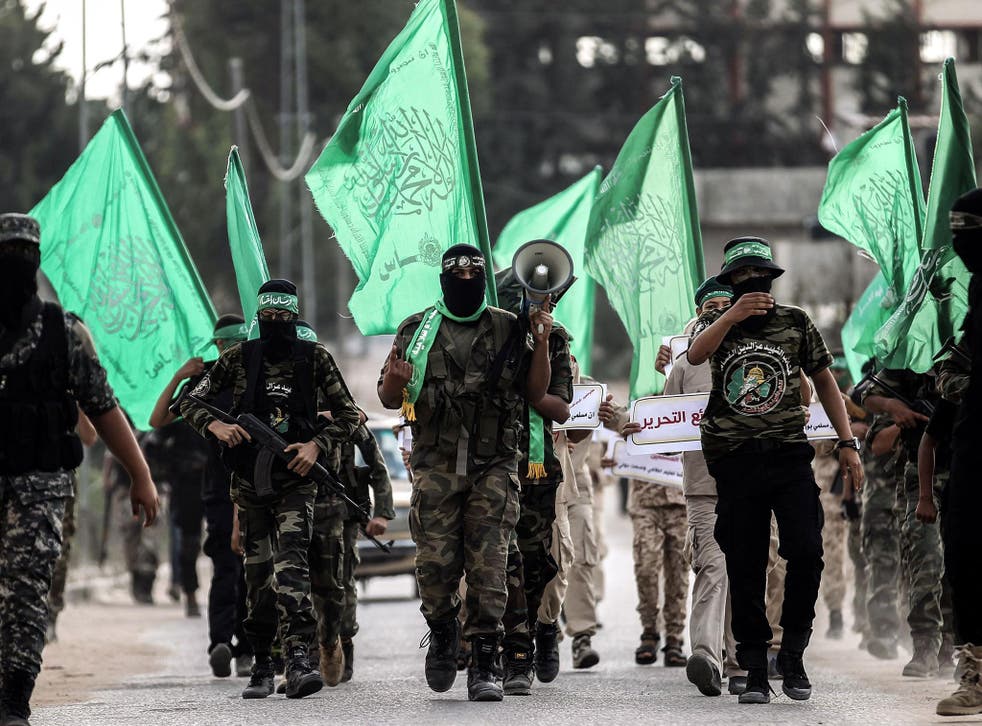 Hamas has agreed to hold general elections in Gaza in order to bring about an end to its long-running feud with its rival movement, Fatah.
The group said it has dissolved its administration to allow a "unity government" led by President Mahmoud Abbas to assume responsibility in Gaza, as it pledged to accept key conditions to end the decades-old political and territorial split.
The last Palestinian legislative election was held in 2006, when Hamas scored a surprise victory which laid the ground for a political rupture.
Hamas and Fatah fought a short civil war in Gaza in 2007 and since then Hamas has governed the small coastal enclave.
Gaza marks 10 years of Israeli blockade
Numerous attempts since 2011 to reconcile the two movements and form a power-sharing unity government in Gaza and the West Bank have so far failed.
Hamas and Fatah agreed in 2014 to form a national reconciliation government, but despite the agreement, Hamas's shadow government has continued to rule the Gaza Strip.
In a statement, Hamas said it had dissolved its shadow government and will allow the reconciliation government to operate in Gaza and it agrees to hold elections and enter talks with Fatah.
Mahmoud Aloul, the second most senior official in Fatah, told the Voice of Palestine radio "this is encouraging news."
However, he cautioned "we want to see that happening on the ground before we move to the next step."
Hoping to pressure Hamas into relinquishing control of Gaza, Mr Abbas cut payments to Israel for the electricity it supplies to Gaza. This meant electricity has often been provided for less than four hours a day, and never more than six.
Hamas has been greatly weakened by an Israeli and Egyptian blockade, three wars with Israel and international isolation.
However, there are no assurances the deal would succeed where others have failed.
In previous deals, including one brokered by Egypt in 2011, both sides professed willingness to reconcile, but ultimately baulked at giving up power in their respective territories.
A key sticking point in the past was Hamas's refusal to place its security forces in Gaza under the control of the unity government led by Mr Abbas.
Additional reporting by agencies
Register for free to continue reading
Registration is a free and easy way to support our truly independent journalism
By registering, you will also enjoy limited access to Premium articles, exclusive newsletters, commenting, and virtual events with our leading journalists
Already have an account? sign in
Join our new commenting forum
Join thought-provoking conversations, follow other Independent readers and see their replies