Hamas 'ready for a new war in Israel by summer', former IDF general says
Israeli politician and ex-army general say that another Gaza war could be on the horizon after tense day of rocket fire exchanges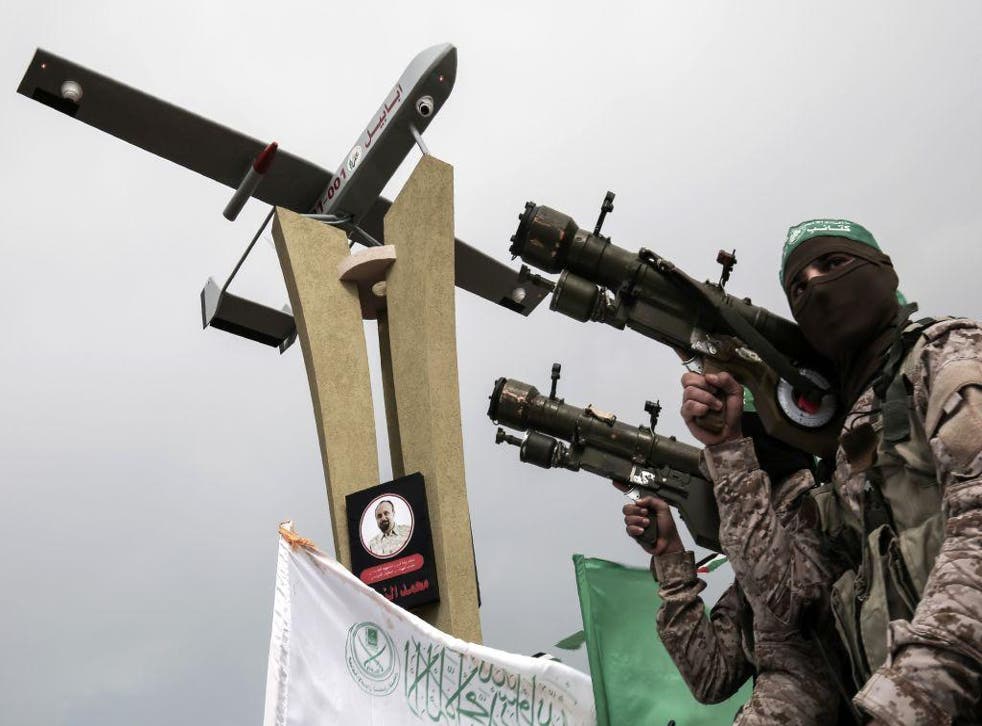 A former Israel Defence Force (IDF) general has warned that Israel could enter another conflict with the Gaza-based militant Palestinian group Hamas before the end of the year.
The housing minister and former head of the army's Southern Command Yoav Galant told Israel Radio in an interview earlier this week that "the [current] reality, in my assessment, might lead to a situation in which Hamas is drawn to escalation in the spring or the summer."
While Gen Galant made the same prediction about the summer of 2016, following the exchange of rocket fire between the Gaza Strip and Israeli forces this week many are on edge.
Hamas fired a rocket from the enclave into Israel on Monday, leading to a quick retaliation in the form of a series of strikes by the IDF.
Three Palestinians were injured in around a dozen Israeli strikes throughout the day, including in Gaza City, medical sources in the territory said.
Gazan media reported Hamas officials as accusing Israel of risking another war with the action.
Last month the IDF said that the group's military capabilities had been restored to their pre-2014 war strength.
Hard-right education minister Naftali Bennett said earlier this week that he believed war was "a matter of when, not if."
"In Gaza, they are continuing to threaten us and try to harm us… Only with a total victory over our enemy will we put an end to this," he added.
Israel: From independence to intifada

Show all 7
The IDF has played down the political rhetoric.
"We have no interest in an escalation of violence, but are determined to fulfil our obligation and protect the people of Israel from attacks originating in Gaza," army spokesperson Lt. Col. Peter Lerner told The Times of Israel.
"The strikes… against Hamas positions were a clear message that it is responsible for the attacks against Israel and will be held accountable," he said.
Before this week, the most recent rocket fire from Gaza into Israel occurred in October.
Israel and Hamas have fought three wars since 2008.
Since the last war in 2014, a fragile ceasefire along the largely closed border has been observed
Join our new commenting forum
Join thought-provoking conversations, follow other Independent readers and see their replies